Tickets for Taylor Swift's concerts in Toronto are expected to be highly sought after when they officially go on sale through Ticketmaster on Wednesday, August 9th.
Here's what you need to know about buying Taylor Swift tickets in Toronto.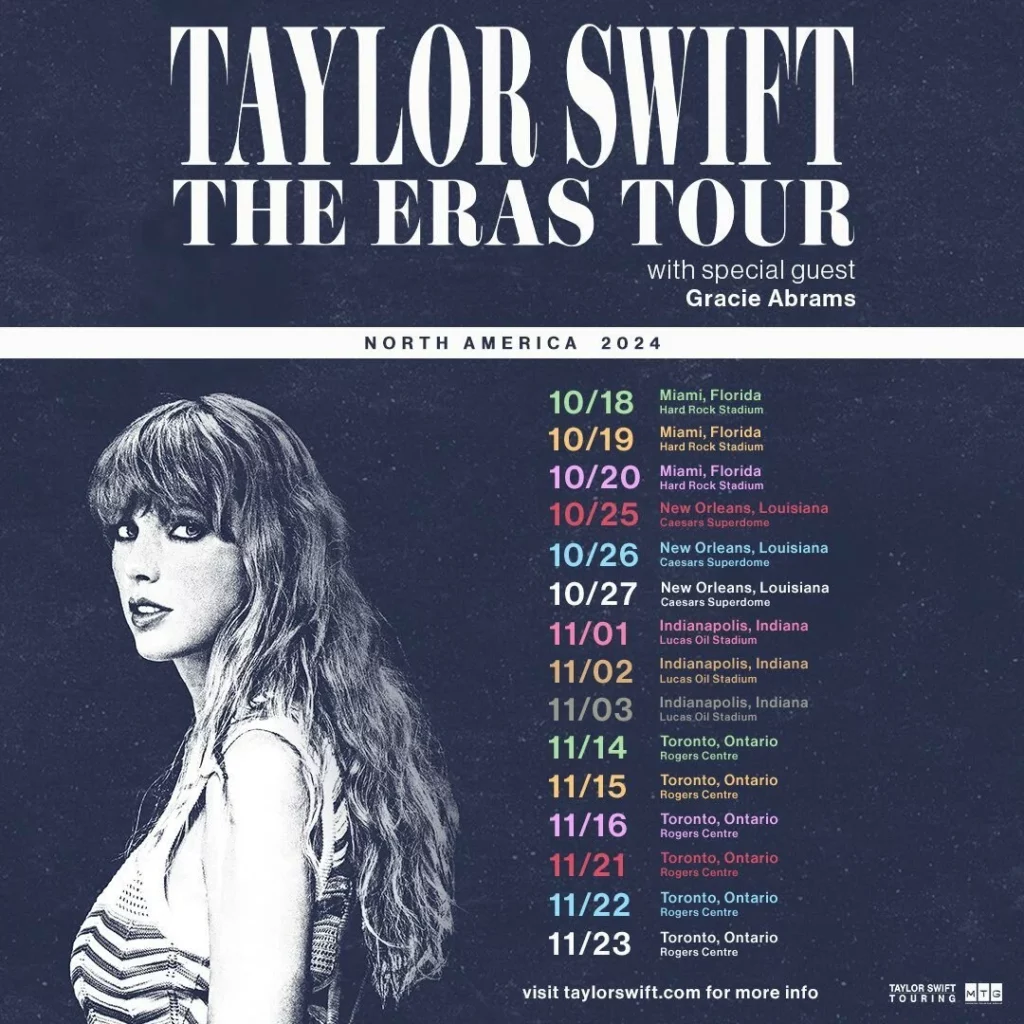 When Do Taylor Swift Concert Tickets Go on Sale?
Both regular and VIP tickets will go on sale on August 9th at 11:00 AM – exclusively for pre-registered fans who have been verified through Ticketmaster. Accordingly, the company will send verified fans an email on Tuesday, August 8th with further steps on how to purchase tickets.
The registration process for verified fans for Taylor Swift's The Eras Tour in Toronto has concluded, unless you are a member of the RBC Avion Rewards program.
If you are not an Avion Rewards member and did not register in time, your only option is to purchase resale tickets on the secondary market.
Resale tickets are expected to range from $800 to over $10,000 USD, based on similar ticket prices in other cities.
How to Purchase Tickets through RBC?
RBC is the official sponsor of Taylor Swift's concerts in Toronto and has allocated tickets specifically for members of the bank's Avion Awards program.
If you are an Avion Rewards member, you can register for the chance to purchase tickets until August 8, 2023, on the Ticketmaster website.
Selected members will then be contacted by Ticketmaster by or before August 15th for the opportunity to purchase up to 4 tickets.
Tickets for RBC Avion Awards members will go on sale on August 16th at 11:00 AM.
If I'm a Verified Fan, Can I Get Tickets?
Registering as a verified fan does not guarantee you will be able to purchase tickets for any of Taylor Swift's concerts in Toronto. The anticipated demand is expected to exceed ticket supply, and many fans may be disappointed.
On Which Performance Dates Can I Buy Tickets?
When you register as a verified fan, Ticketmaster will prompt you to choose two out of the performance dates. The available performance dates are November 14th, 15th, 16th, 21st, 22nd, and 23rd, 2024. All performances will take place at the Rogers Centre in Toronto.
There's expected to be high demand for tickets for all performance dates, with the opening night (November 14th) likely having the highest demand.
How Much Will Tickets Cost?
Ticket prices may be revealed on August 8th. Fans should anticipate a maximum of $500 or more based on ticket prices from the tour in other cities. For example, ticket prices in Detroit started at $72 USD, so don't be surprised if tickets in Toronto have a starting price of $100 or more.