The State of Canada's Aerospace Industry Report, released in fall of 2021, provides data from 2019 to 2020, outlining various impacts on Canada's aerospace industry.
According to the International Trade Administration nearly 80 per cent of Canada's aerospace sector is civil oriented and 20 per cent is military oriented. It's also stated that Canada's aerospace industry has two main sub sectors. One being aircraft manufacturing (civil, defense and space) which accounts for 69 per cent of industry. According to the report, some of the technical operations involved in this division are, assembling aircrafts and their component parts such as the wing, tail, central body of aircraft, and for electrical gears, it involves engines, flight simulators, telecommunication satellites. Other areas are space systems, helicopters, propellers and other electrical components. The second sub sector titled aircraft maintenance, repair, and overhaul (MRO) contributes to 31 per cent of the industry. Some of the services rendered in this category according to the report, are related to repairs, maintenance, inspections, ferrying and more.
Looking at the aerospace industry's progress in the year of 2019 according to the report the Gross Domestic Product (GDP) was at an all-time-high, $28 billion figure, about $39 billion in Canada's total revenue from the aerospace industry. And Canada performed at a 100 percentile for the revenue gathered from global civil aircraft production (examples of civil aircraft are, business jets, regional aircraft, general aviation, large jets, helicopters and more), as well as aerospace manufacturing revenue.
Today, Canada is first place in the world for R&D intensity (collective companies that focus on advancing aircraft-related technologies) and similarly for STEM (Science, Technology, Engineering and Math) employment, the results show an increase of three times compared to the manufacturing average. Canada also ranked first in civil flight simulators, third in civil engines and fourth in civil aircraft.
The overall annual revenue in the Canadian aerospace sector in 2020 was $30 billion, and the GDP was $22 billion, in comparison to $28 billion in 2019.
When it comes to employment, there's divided scope within the report. Manufacturing (overlooks civil, defense and space sector) had almost 58,000 people employed in 2020, 60 per cent in Quebec, 22 per cent in Ontario, 14 per cent in Western Canada and four per cent in Atlantic Canada. In Maintenance Repair and Overhaul (MRO), there were around 27,000 people employed in 2020. The majority, 39 per cent, were from Western Canada, 33 per cent from Ontario, 22 per cent from Quebec and six per cent from Atlantic Canada.
One third of employment is in the Canadian aerospace industry category (including both manufacturing and MRO). The sector's other employers are Canadian suppliers plus there is consumer spending by associated employees. In total, these categories employed about 207,000 jobs in 2020.
The list of advanced aircraft Canada designs and produces includes airplanes, helicopters, jets, satellites, rockets and their component parts such as engines. Most Canadian aircraft are sold for commercial purposes, exported and traded globally.
Canada's top 10 export markets as of 2020 are:
United States (Canada's main trading partner)
a. According to CubeToronto, approximately 56 per cent of Canada's aerospace exports are to the U.S.
France
United Kingdom
Germany
China
Mexico
Brazil
Singapore
Switzerland
Australia
Due to strict lockdowns, low demand from export markets and less frequent air travel, the industry suffered a downfall in profit and employment. Despite some restrictive periods, the aerospace industry managed to export 75 per cent of Canadian aerospace products to 186 countries in 2020.
In summary, 2019's revenue neared $39 billion, while 2020's revenue totaled to $30 billion. In 2020, the GDP dropped by $6 billion compared to 2019, resulting in $22 billion GDP. Lastly, there was a 44 per cent drop in global civil aircraft production revenue which will need until 2025 to recover its 2019 levels.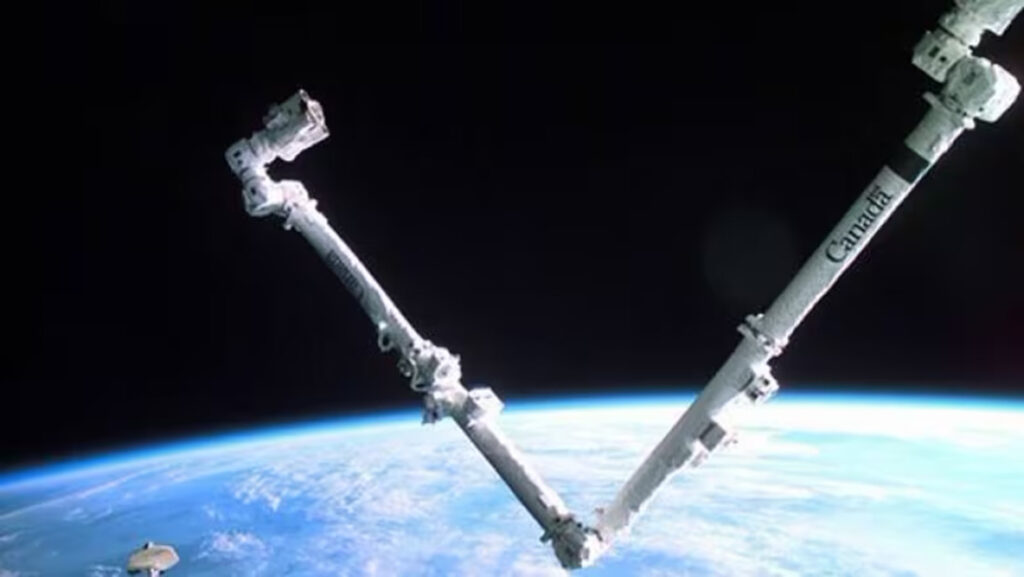 Brief insight on historical progress of Canadian Aircraft
In the initial years of the 20th century, the aerospace industry's developmental era was underway. Canadair, the first pioneer Canadian aeronautical company formed in 1911 (it's now owned by a Japanese company called Mitsubishi.)
Canadair introduced many new concepts such as The Vedette, known as Canada's first "flying boat." Another model, called the Canso amphibian, was designed for military use. Both planes had the ability to float on water, serving as over-ocean patrol, air-sea rescue and other functions during the Second World War.
Bombardier Inc. established in 1942, has had its fair share of success. Although the company was sold in 2021 to a French manufacturing company called Alstom due to facing financial challenges. Bombardier was on the 2021 Top 10 list of Aircraft Manufacturers in the World. Since the company's inception, it has created prototypes of Muskeg tractors, snowmobiles, private jets, military vehicles and other public transportation vehicles.
Pratt & Whitney Canada (P&WC) is a company based in Quebec. It's a division of the parent company, Pratt & Whitney based in the U.S. The Canadian firm is a global aerospace leader that specializes in airplane engines. They have invented endless types of engines for various planes, and for safe flying in challenging environments. An example of notable air-breathing engine innovations are the PW100 PW150 models, which consume 25 to 40 per cent less fuel and produce 50 per cent fewer CO2 emissions, according to the P&WC site. The company has approximately 13,400 customers around the world, according to the Government of Canada.
Other achievements in aerospace manufacturing include the Canadarm, a 15-meter robotic remote-controlled arm invented in 1981, which played a key role in NASA's Space Shuttle Program. The newer prototypes are the Canadarm2 and Dextre. An example of a satellite Canada created in 1962 is the Alouette, which monitors and evaluates the upper atmosphere.
De Havilland built wings for large commercial and military support jets. One of their historic planes was the de Havilland Beaver. This colorful bush plane has a spinner in front, wings supported overtop, and wheels attached to its metal legs. The primary function for bush planes was to land on small lakes and rivers in the wilderness.
Initiative in the works
Prime Minister Justin Trudeau invested $440 million in 2021 to enable aerospace companies such as P&WC, Bell Textron Canada and CAE to expand the product innovations they offer on a global-scale market. The money is also earmarked for green aviation projects and clean technologies.
Last year the Canadian government invested $250 million into a three-year recovery plan called Aerospace Regional Recovery Initiative (ARRI). As reported by the CBC, it is designed to fund Canadian firms and companies in aerospace, support the industry's economic road to recovery, and introduce 12,000 job possibilities and 6,200 student internships.
As per the statement on the Government of Canada's site, the money is to "Help them green their operations and adopt environmentally sustainable practices, improve productivity and strengthen commercialization while furthering integration into regional and global supply chains."
The initiative will be in effect until March 2024.