Ontario is rich in natural resources – from the forests and minerals in the north to the fertile farmland in the south. Although some of these resources are exported as raw materials, Ontario has a large manufacturing industry that turns them into products for Canadian and international consumers. For example, trees harvested by the forestry industry are sent to Ontario paper mills, mined ore is sent to provincial smelters and refineries, and agricultural products are sent to Ontario food processing facilities.
In 2018, goods accounted for 23.2 per cent of Ontario's GDP and 12.4 per cent of that came from manufacturing, according to Ontario's Ministry of Finance. Manufacturers directly employed more than 770,000 Ontario workers in 2017, according to Canadian Manufacturers & Exporters (CME), and supported nearly 25 per cent of all employment in the province when indirect impacts were included.
Ontario manufacturing includes food and beverage processing, machinery, plastic and rubber products, paper products and printing, transportation equipment, and much more.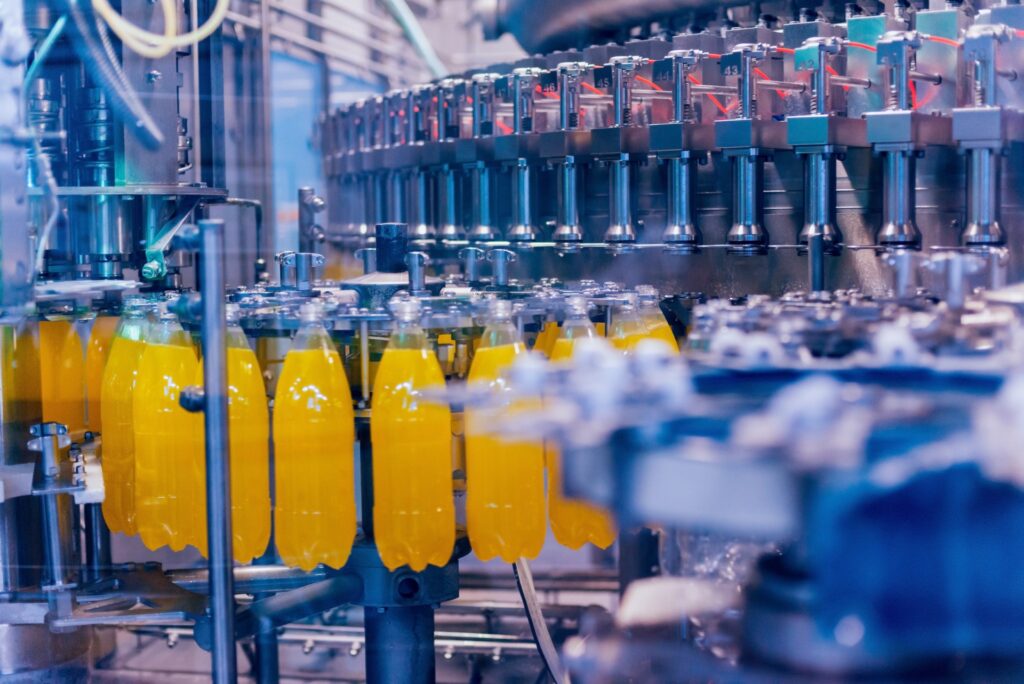 The top prepared food export category includes products such as bread, biscuits and pastries that are exported to the United States, the United Kingdom, Australia, New Zealand, South Korea, Chile and Thailand. Plastic is exported to the United States, Mexico, China, India, Taiwan, Hong Kong, Malaysia, Germany and others. Ontario's top machinery export, spark-ignition engines, goes to the United States, Côte d'Ivoire, Belarus, Nigeria, Latvia, Japan, Mexico, Malaysia and Sweden.
Ontario's largest export is motor vehicles and parts. According to Statistics Canada, the trade amount for motor vehicles and parts in 2019 was C$ 69,678,270,922 trillion. The top motor vehicle export in 2019 was exported to 107 different countries including the United States, China, Mexico, Belgium, Albania, the United Arab Emirates, Germany, Poland, Libya and Jordan.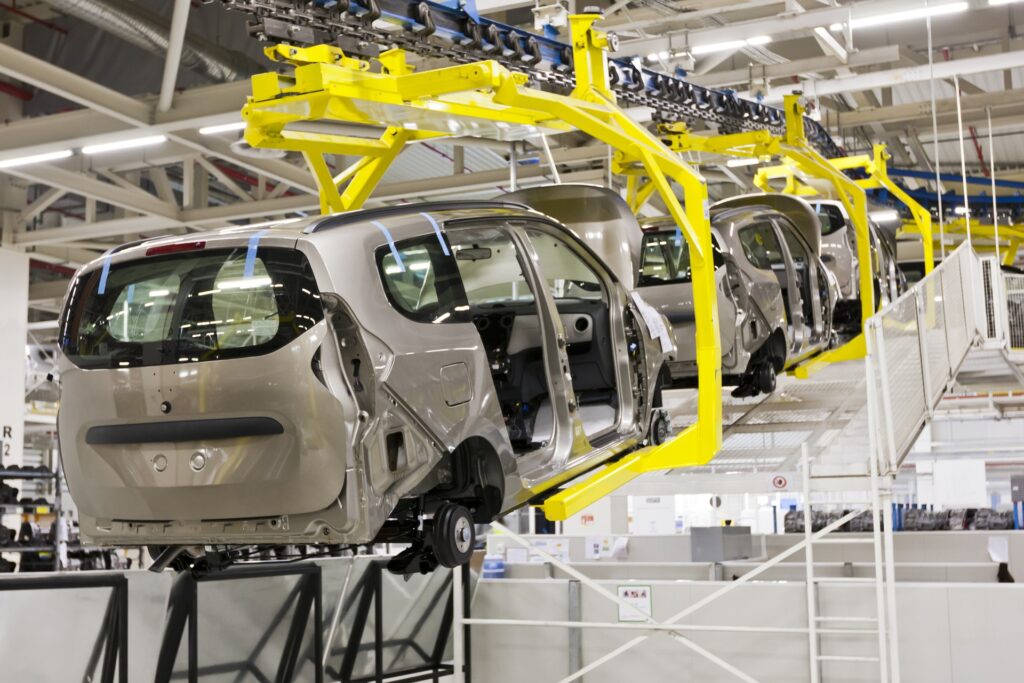 According to the Government of Canada, the automotive manufacturing sector directly employs more than 125,000 people in Canada and is one of Canada's largest manufacturing sectors. Five motor vehicle companies make light vehicles – cars, vans and trucks – in Canada. While automotive research and development and automotive suppliers can be found all throughout Canada, all eight auto assembly plants are located in Ontario. With eight assembly plants, it's no surprise that Ontario's top export is motor vehicles and parts.
There are auto assembly plants in Brampton, Windsor, Oakville, Ingersoll, Alliston,
Cambridge, Oshawa and Woodstock.
The assembly plant in Alliston opened in 1986 and celebrated building its nine millionth car in January, 2020. The automotive company that owns the plant in Oshawa announced their plans to transform the plant in 2020 into an auto parts manufacturer and research testing facility for autonomous and electric vehicles as well as other innovations.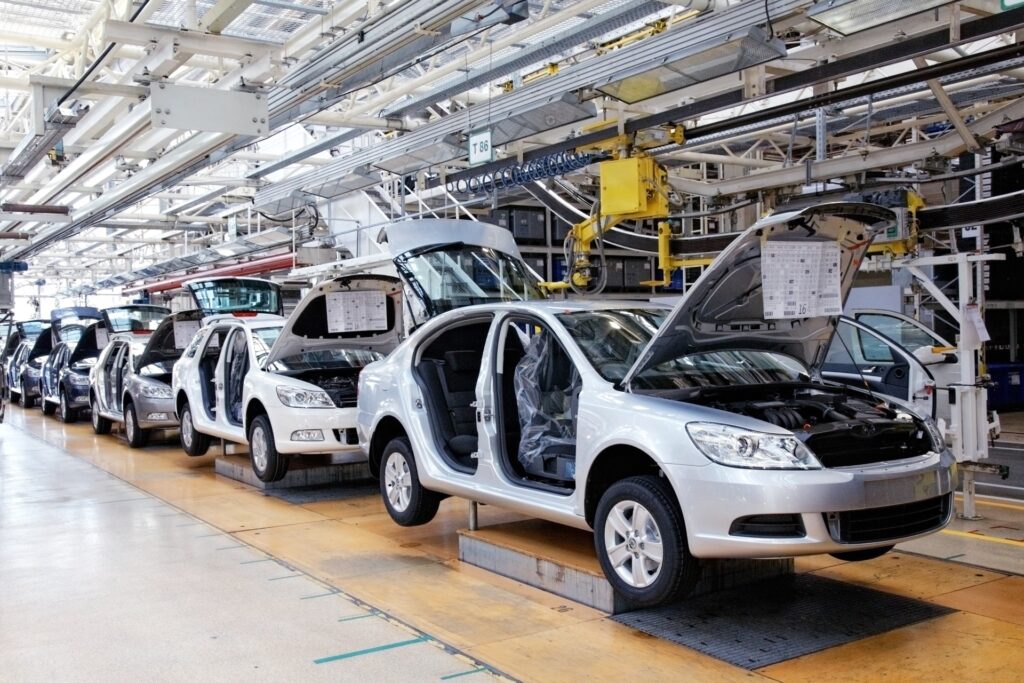 Because automotive manufacturing is an important part of Ontario's economy, in the 2019 budget the provincial government outlined a plan to help the automotive industry thrive. The government plans to take advantage of the automotive manufacturing and information and communications technology expertise that already exists in Ontario to turn the province into a global leader of automotive innovation.
The manufacturing industry in Ontario combines two important parts of Ontario's culture: the search for innovation; and the value of local products. Products that are made in Ontario, or even Canada more generally, are valued by consumers in Ontario because they represent local people, local jobs and the local economy.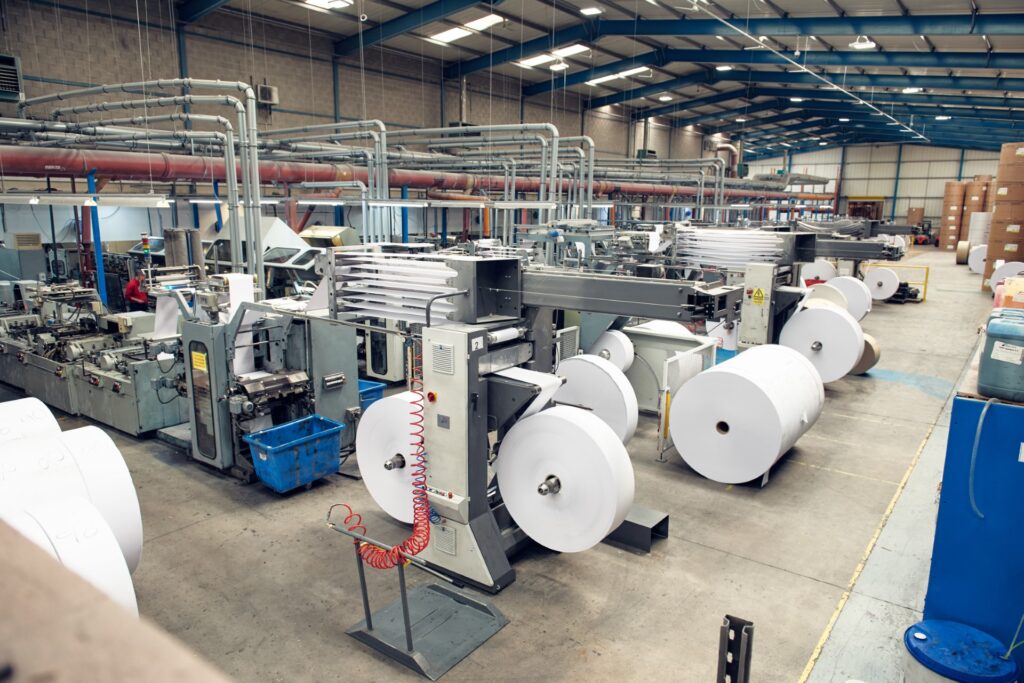 As with agriculture, knowing where and how a product was made is important to Ontario consumers. Ontario manufacturers take pride in manufacturing high-quality products, often with local materials. For Ontario consumers, local products mean quality, trustworthiness and provincial pride.
Ontario residents take pride in their bustling cities and in the surrounding natural landscape. These two different sides of the province are combined in the manufacturing industry which takes the resources that the land provides and turns them into products that Ontario can use to continue pushing forward into the future.