For many, the autumn season marks a new beginning as school resumes and the summer holiday ends. Hence, routines evolve and schedules change to coincide with shorter, colder days. The change in seasons means it's time to update your beauty routine. As environmental awareness grows, why not make these changes eco-friendly?
Finish using previously purchased products:
The first and easiest way to build a greener beauty routine is to consume less wastefully. You should use all your previously purchased beauty products before shopping for new ones and responsibly dispose of the waste. Wash the product containers after they are emptied and recycle them according to your municipality's guidelines. For more detailed advice on recycling and discarding beauty products, check out this article by Elle Canada.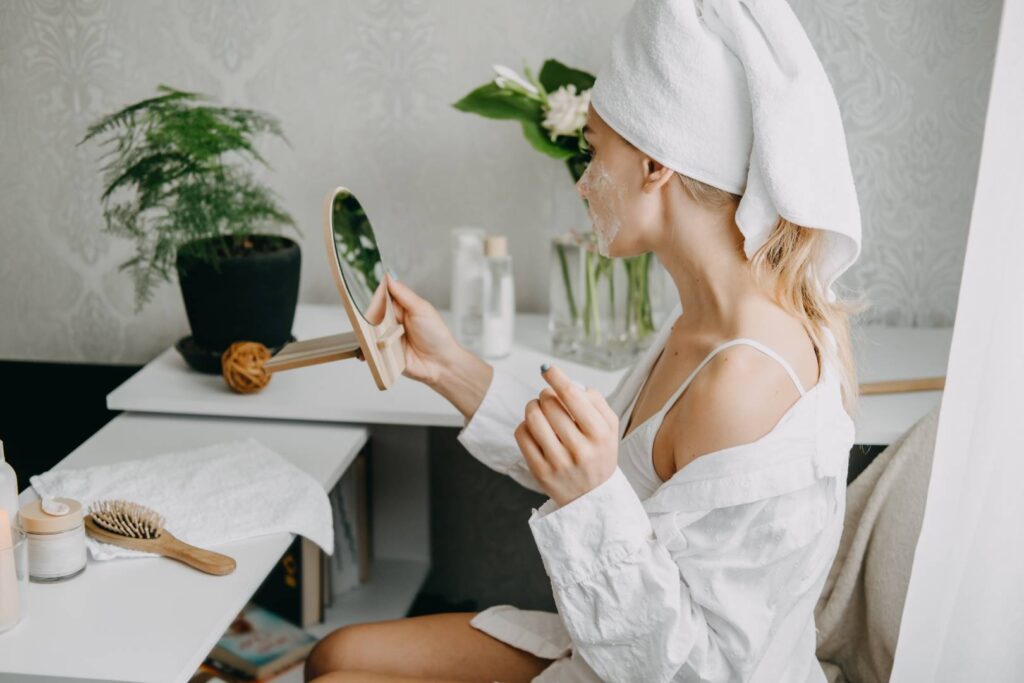 Purchase more sustainable products:
Beauty and skincare products with sustainable packaging are best. Invest in reusable products like a washcloth for your face instead of disposable face wipes. Also, consider using a shampoo bar instead of a bottle of shampoo. Shampoo bars are free from plastic packaging, which is better for the environment. Try to buy shampoo bars made from all-natural biodegradable ingredients.
Image: https://www.shutterstock.com/image-photo/young-woman-laying-on-grass-natural-1864876495
Invest in products that last:
So much of the beauty industry thrives off disposable items that are easy to throw away. The unfortunate impact of purchasing for convenience is that it is wasteful. Invest in items that will last a long time, such as electric toothbrushes and shavers. They last longer because they do not have to be switched out every few months after frequent use. If you are not a fan of going electric, try other sustainable options, such as a bamboo toothbrush instead of a plastic one or metal safety razors.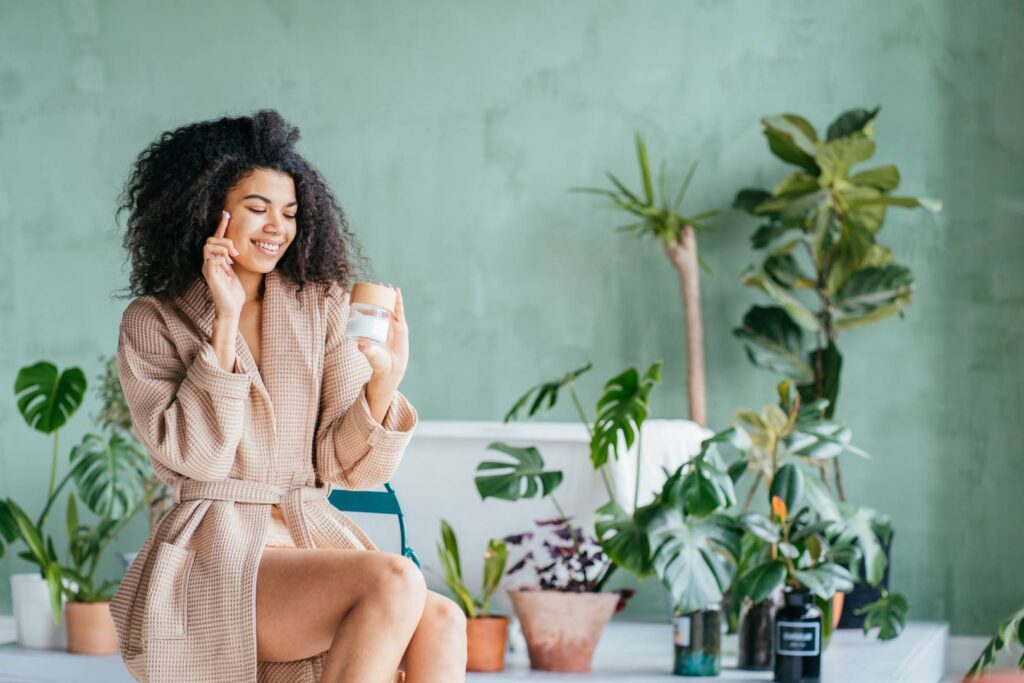 Buy from brands that support environmental values:
It's trendy to be eco-friendly and many brands are catching on. When seeking these beauty products, ensure they have not been "greenwashed" to appease the market. Greenwashing occurs when a brand provides misleading information about the company's environmental integrity. When choosing brands to support, it is essential to research the company's history and its transparency around ecological practices. Look for brands and businesses that are B-Corp Certified. Certified B Corporations are businesses that meet the highest standards of social and environmental performance and business transparency. A directory for sustainable Canadian businesses with B certification is available here.
Simplify your beauty routine:
Simplifying is the most crucial step in establishing a cleaner and greener beauty routine. Consider reducing the amount of product you use in your daily beauty routine. For example, keep products essential for your skin's health, such as cleansers and moisturizers with sun protection and eliminate products that are used less frequently like exfoliants or toners. Secondly, invest in natural products that are higher quality and last longer. As the saying goes, a little goes a long way.