Puerto Vallarta is a haven for Canadian snowbirds for more reasons than the climate and seaside. It is a town where Mexican life and culture is in full bloom. It is also where Elizabeth Taylor and Richard Burton got up to shenanigans while he was shooting The Night of the Iguana, so there is a bit of romance wafting on its gentle breezes.
Many of my Toronto friends make a habit of dodging the wintery blasts and heading south to this enclave, so I decided to check it out for myself.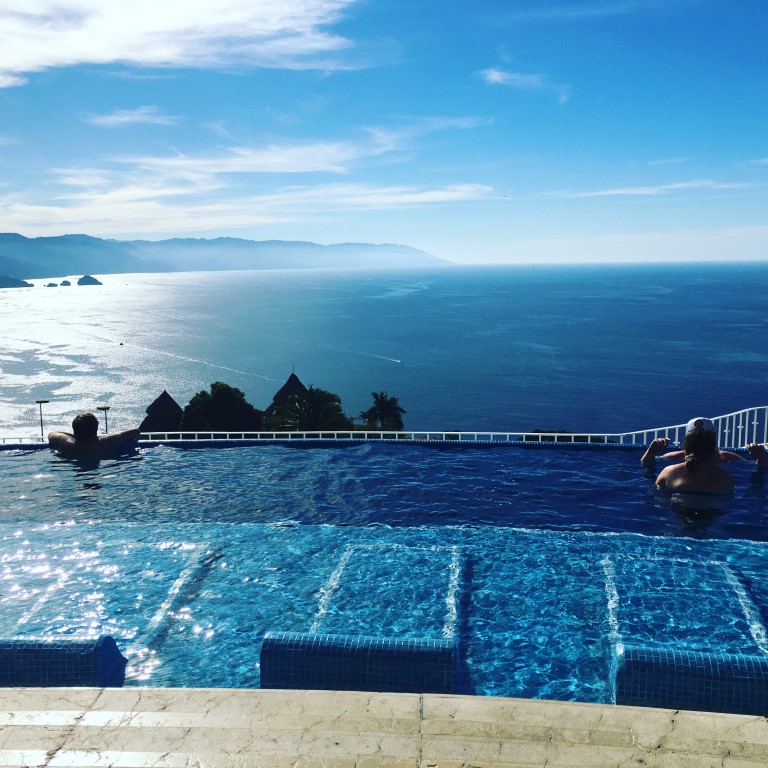 My hotel, the Grand Miramar, was in the hills of the Conchas Chinas (Chinese shells) area of town. It got that moniker from the type of shells only found on the region's beaches. The view was stunning from the eternity pool and the horizon seemed to go on forever. Rightly so, since it was quite a hike to get up to the hotel.
That evening I headed to the Palm Cabaret to watch an evening of Freddy Mercury song and dance called "I Want it All." I'm not usually one to attend impersonator shows, but this was terrific.
Dinner afterwards was at Tintoque, one of the best 120 restaurants in country according to Culinaira Mexico. Chef Joel Ornelas served up a unique take on Mexican Pacific cuisine and I learned the creative menu changes daily. My fish penang curry, corn lamb stew and Shiso wrap were outstanding.
The next day I took a little trip out of town to the lush Vallarta Botanical Gardens where the focus is on protecting endangered species and habitats.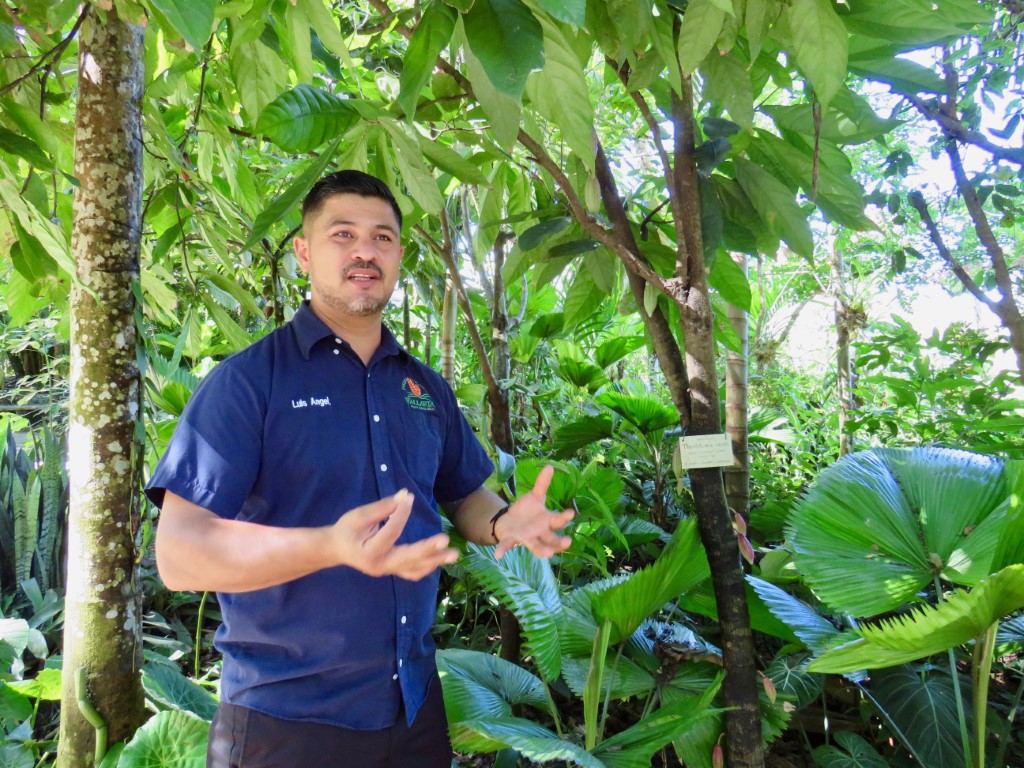 Ricardo Andrade, guide and manager, and his Yorkie-Chihuahua dog Ping Pong took me on a tour of the 32-hectar (79-acre) property filled with ferns, palms, orchids, cacao and vanilla plants.
"The garden is owned by an American named Bob Price who saw people selling orchids by the side of the road and bought the land. He opened it in 2005 and it is funded by donations," explained Andrade.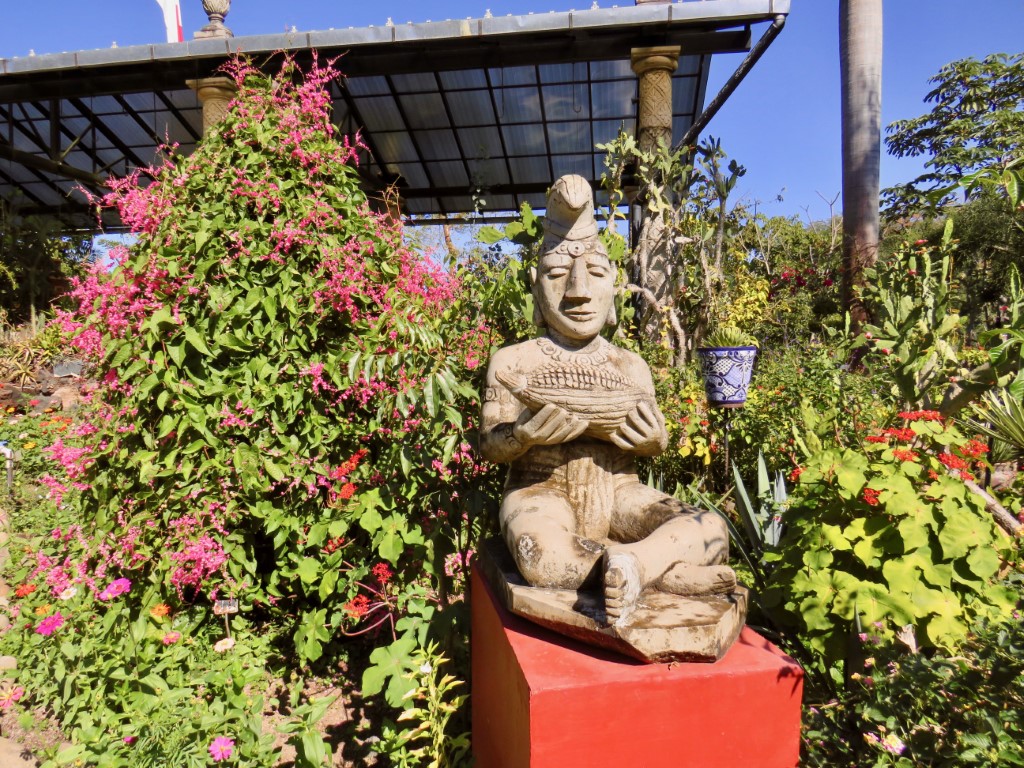 The property was named a Garden of Excellence by the American Public Gardens last year, the only time a property in Mexico has received this award.
Sitting for lunch at its open restaurant, I munched on shrimp salad, guacamole and tacos as cinnamon humming birds fliting about feeders on the dining area balcony.
Back in town that evening, my knowledge of Mexican liquor was enriched with a visit to Lulu's restaurant. Chef Memo Wulff trained in San Francisco, but he came back to his beloved home town to start his own eatery. Partially outdoors, the restaurant was rustic and comfortable, with a chalk board menu and waiters flitting from bar, to kitchen to table. Our dinner's theme was a raicilla tasting menu.
"Raicilla is like mezcal or tequila. It used to be made as moonshine from the green agave plant which grows wild," Wulff explained, noting that the home brew is also fondly known as "The Godfather."
Of the 200 species of agave, five are used for raicilla.
"The agave from the mountains or coast are preferred. It's like wine, artisanal. In Jalisco 16 counties produce it."
Our multi-course meal included ingenious combinations of locally produced vegetables and freshly caught fish: Corn sprouts with cactus, marlin, ceviche, mussels, black bean soup, and mahi pesto. Dessert was pumpkin loaf with vanilla ice cream. Each plate was paired with raicilla cocktails, some with fruit juice, others with a smoky, coffee infusion.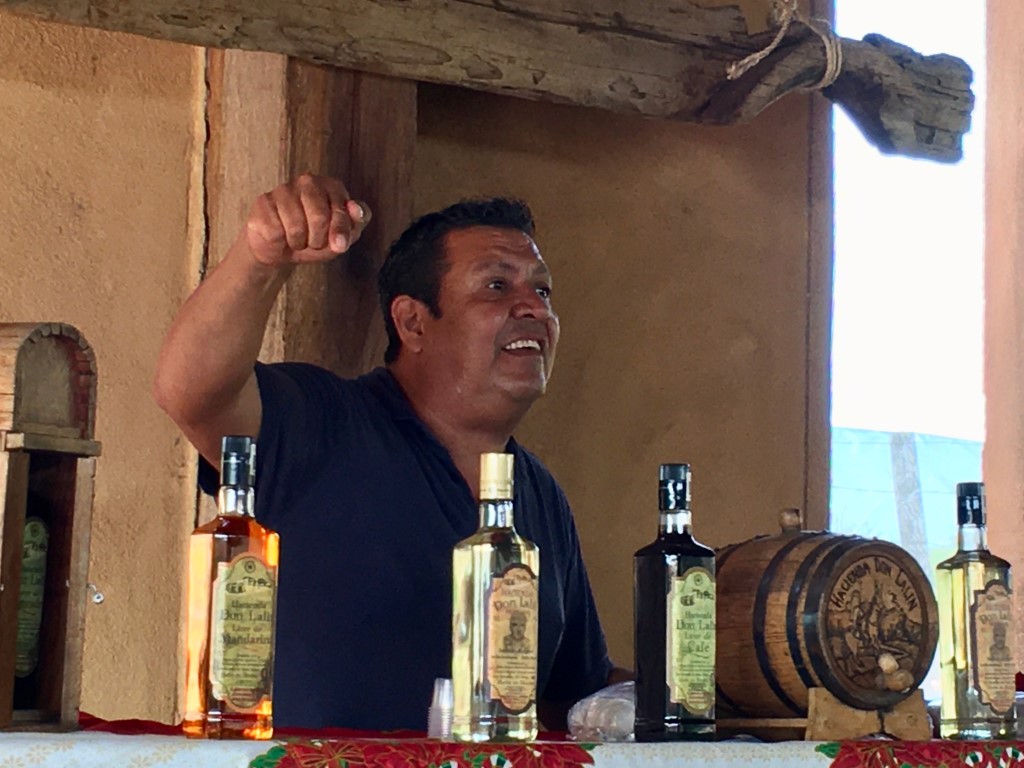 I was introduced to the production of mescal and tequila the next day when I headed east of Puerta Vallarta to the small town of San Sebastian del Oest on a group tour. On the way we stopped at Hacienda Don Lalin. Owner Eduardo Sanchez took us through the steps to make the fiery brews.
"Tequila is made only with blue agave, while mescal can be made from 20 different types," he explained.
There's a particular starch that's available only after the plant is seven years old.
"When it is cut down, the starch and sugar are retrieved from the plant's centre. You bake it in a wood oven for three days and the starch turns to sugar."
Handing around small cups, we tried a variety of tequilas and mescals which were noticeably smokier in flavor than the smooth, clear tequila.
Another stop on the tour was a coffee plantation at 4,500 feet elevation. We examined coffee plants and were able to get a glimpse of some rescued macaws who squawked at us from their enclosure.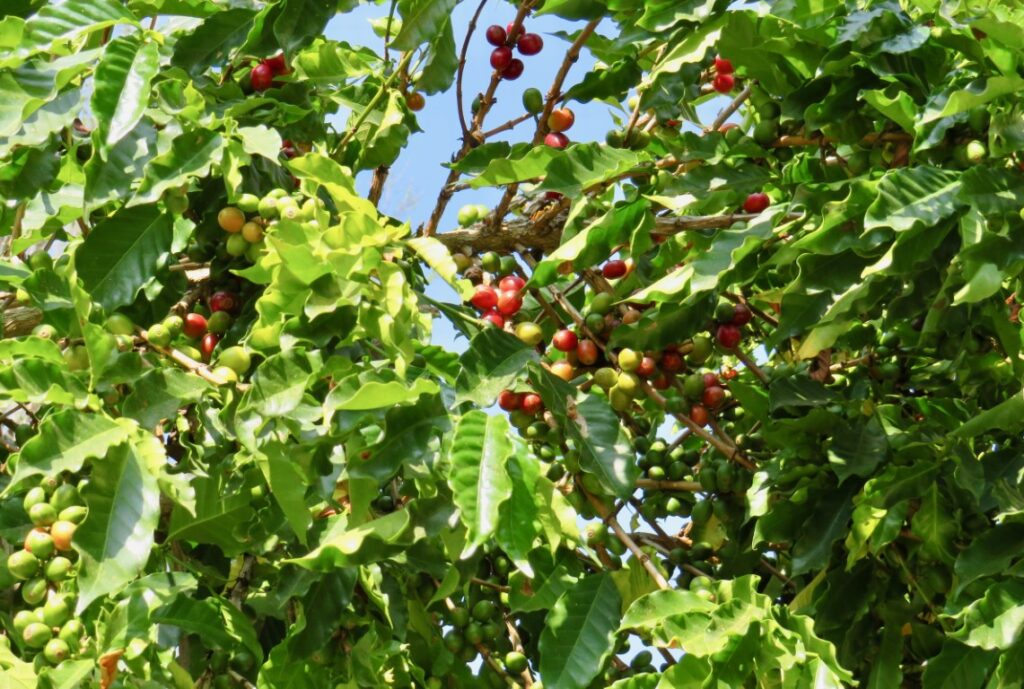 Once at the small, sleepy town, our guide Juan Carlos informed us it was founded in 1605. Walking around the dusty streets we passed by the town square where locals sat in the sunshine and chatted. There was also a bakery, silversmith, a church, souvenir shop and a small museum.
Ready for lunch, we headed into Las Catrinas de los Arrayanes. Catrinas are the well-dressed skeleton figures that are symbols of the Mexican celebration called Day of the Dead, which honours the circle of life. Under the watchful eyes of a giant smiling Catrina, we dove into plates of flank steak, tortillas, and salad. Dessert was a sweet cheese tart.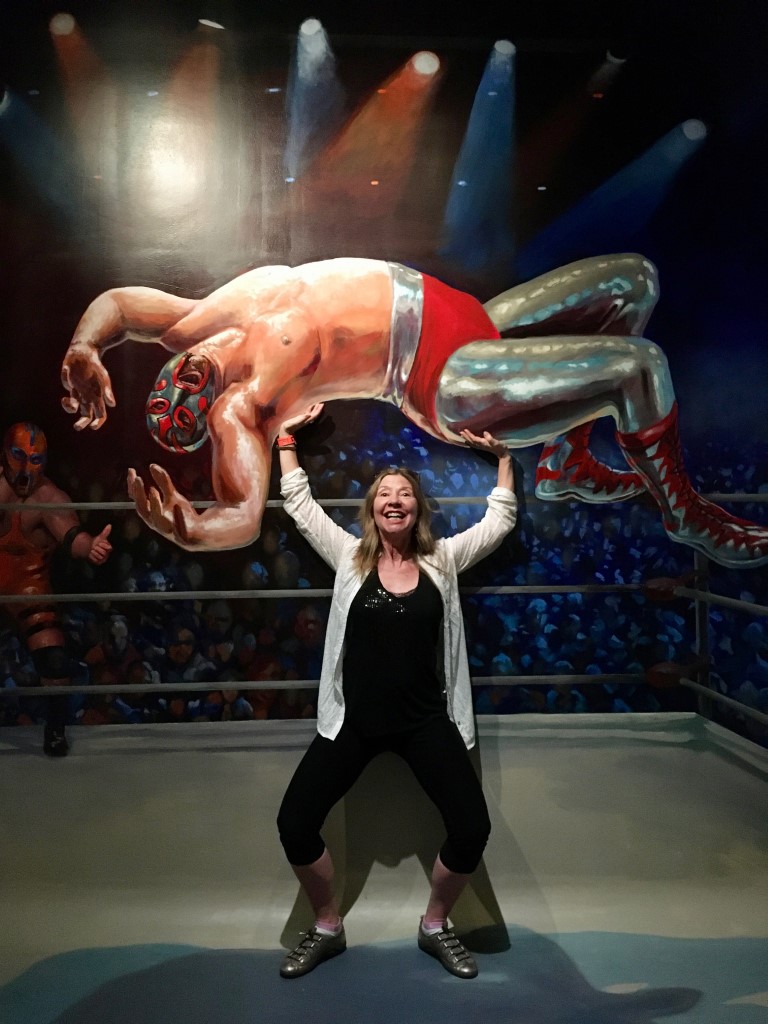 Back in Puerto Vallarta, I took a walk in the Old Town and happened upon TiLT, a Tracy Lee Stum museum. Inspired by street murals, Stum is a master of 3D anamorphic art and at the museum you can interact with her creations and laugh as you share social media shots.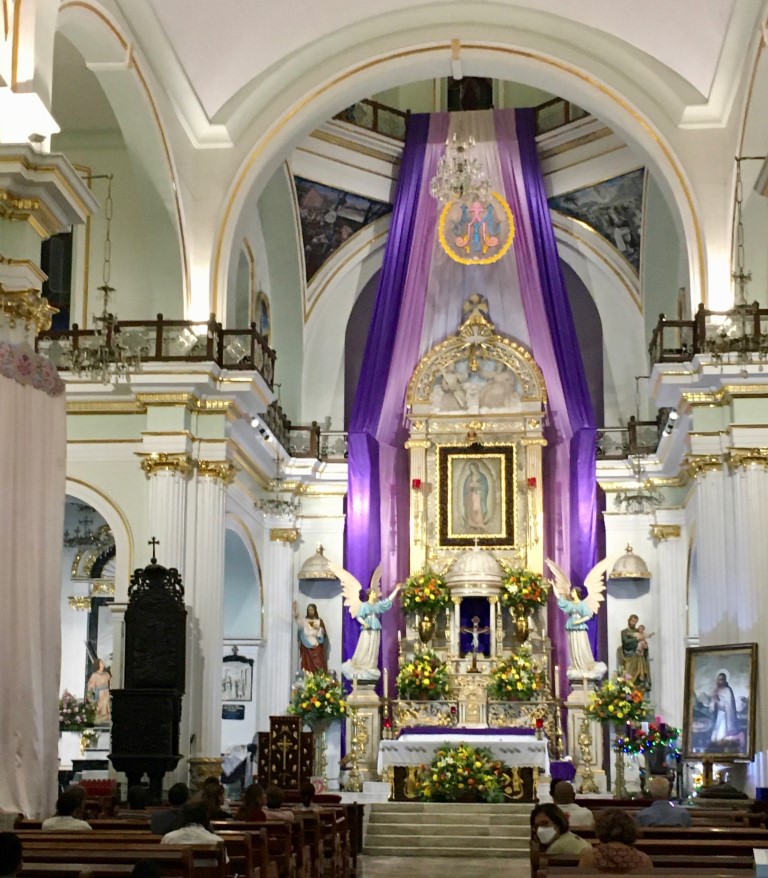 Since I was two blocks from the beach, I headed for a sunset stroll along the Malecón (boardwalk). Passing Our Lady of Guadalupe church with its distinctive crown, I stopped to watch as colorful parade marched past, honouring the Blessed Virgin and her connection to the Mexican people.
Reaching the Malecón, I joined couples and families enjoying the pinky-purple sky, taking photos of the many sculptures on the boardwalk, and trying out treats from numerous vendors.
Puerta Vallarta had a lot to offer. I could see why snowbirds liked to make their nests here during the winter.