Dr. Hieu Cuong Truong is a Vietnamese-Canadian engineer known for designing mint-machines used by the Canadian Royal Mint. As the director of advanced engineering and research at the Royal Canadian Mint, he propelled Canada to the forefront of the global minting industry through numerous innovations.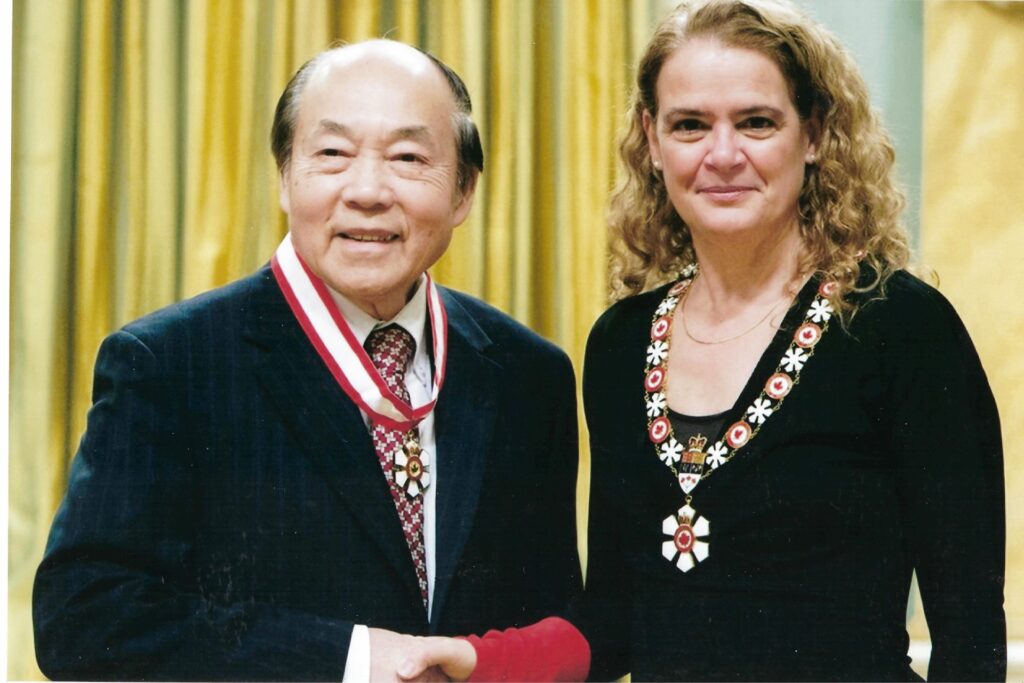 Born on Sept 23, 1941, in Saigon, Vietnam, Dr. Truong has always had a passion for science, technology, engineering and math (STEM) fields. In 1959, at the Jean-Jacques Rousseau School, Saigon, he was awarded a scholarship to study engineering at New York University. There he obtained both his masters (1963) and doctorate (1971) in Chemical Engineering.
Dr. Truong emigrated to Canada after finishing his education. In 1978, he joined the Royal Canadian Mint, where he was responsible for the technical aspects of minting, and then promoted to technical director of the research department. He invented the color-printing technique by using lasers to change the color of bills and coins. Through Dr. Truong's new inventions in minting techniques, countries around the world adopted his method. In 2013, Governor General David Johnston made Dr. Truong an Officer of the Order of Canada. Through his achievements, the Canadian Royal Mint commemorated a building facility at the Hieu C. Truong Centre for Excellence for Research and Development to inspire the next generation of engineers. In 2014, Truong retired from the Canadian Royal Mint.
What does being a Vietnamese-Canadian mean to you?
I am proud to be a Vietnamese Canadian. It means the world to me to be a Vietnamese Canadian. I was born in Vietnam, and I am proud of my rich Vietnamese heritage. I came to Canada as an immigrant because of the Vietnam War, which inflicted deep and lasting scars in my life and severed the ties that bound my whole family.
I am forever deeply indebted to Canada for accepting me and many other Vietnamese as immigrants, for providing us with a once in a lifetime opportunity to rebuild our lives in freedom, in a democratic country, in a fair and just society where everyone is equal under the law, in a nation where every citizen has a chance to work and advance on their own merit, rather than relying on family connections or party ties. Canada is a safe place to raise a family without having to worry about wars, bombs, and hidden body maiming detonated plastic devices. Canada is a peaceful land which, unfortunately, I never knew in my young age. I dreamed of living in a stable society that promotes equality for all citizens, inclusiveness, and diversity among its members, creating opportunities for everyone to contribute to the country's growth. This was my dream, and I'm living it in Canada.
I am a proud Vietnamese Canadian by birth, and I am a proud Canadian by unusual world circumstances and by choice.
In your years of academia from being a student to teacher, how has your perspective on engineering changed over the years?
Engineering is a profession that allows an individual engineer to advance professionally, for a team of engineers to develop grandiose projects, and for an engineering company to leverage the practical knowledge of its engineers in various engineering fields to build and create, from an idea, giant undertakings for the benefit of society. Engineers can develop and transform something old and conventional into something new and highly modern, employing cutting-edge technology that advances everyday use. Although the techniques and tools for practicing engineering have changed significantly from the time I visited the university, these principles remain the same today.
In school, we learned many things that seemed not useful, unnecessary, or academic. We learned, and thought, at the time that we learned just for knowledge, for a rounded education, for learning's sake. But, some of that basic knowledge will reveal itself to be important to solving problems later on, because the knowledge holds the key to solving many problems. But what most university professors failed to do was relate to the students' theory and reality. The teachers perhaps failed to realize that the relationship between theory and practice was not obvious to the inexperienced students.
The teacher's task is to pass on to the students the important engineering principles underlying the numerous phenomena causing physical changes, and to explain these ideas with real-life examples. As a student, I had little opportunities to demonstrate the application of engineering in machinery design and industrial operations. Thanks to the internet, there are many ways to connect theory to real-world applications. With professionally made videos, Youtube videos, podcasts, instant messaging, and computers, learning is now less academic and more enriching.
In the last fifty years, manufacturing engineering, based on physical and chemical changes aided by electrical and mechanical devices, has evolved from manual control to automation and robotics. The transformation began gradually in the sixties, but has accelerated at an unprecedented rate in the last ten years due to labor shortages and high labor costs. Today, automation, computers, programmable logic controllers, and all kinds of robots performing complex tasks are controlled by highly developed software, including restaurants.
Without a doubt, intelligent machines and robots are unquestionably replacing humans in manufacturing, while computers are replacing office jobs. Computer Sciences which were exclusively taught at a few elite universities in the late fifties are now offered at every college, under a new identity as IT, or Digital Applications and Coding. Computer Engineering has played a key role in this digital age transformation.
Explain to us how you came up with an invention that is known worldwide.
When I joined the Royal Canadian Mint in 1978, I was in disbelief that the world of making coins, in general, in Canada, was lagging behind other industries in terms of modernization. The whole industry of fabricating coins used old mechanical technology and machinery dated from the Second World War, which ended in 1945. Furthermore, the coin industry was very conservative and protective of its knowledge, which is not surprising given that all mints in the world were owned by the Central Bank or the Department of Finance, and were managed by technocrats and public servants, rather than engineers or business school graduates as they are today.
Upon joining the Royal Canadian Mint, I set a 5-year goal for myself to modernize the Mint's machinery. I started to bring modern technology to the Mint by replacing old, noisy, and slow equipment with newly designed, faster machines. I applied cutting-edge technology from Bombardier, a leading Canadian manufacturer of jet aircraft, to the world of manufacturing coins.I[1] introduced the concept of precision machining technology to the manufacturing of dies, and machine components used in the fabrication of coins, to increase the speed of coining presses from around 170 coins per minute in 1978 to 850 coins per minute in 2012, a 5 fold increase.
As a chief engineer, I was forced to work past midnight nearly every day from early in the morning to keep the manufacturing machines in the plant running and crank out coins to meet the demand of the Canadian economy. This made me determined to change the engineering and technical aspects of coin manufacturing at the Mint of Canada. I told myself that this schedule of extended working hours was unnecessary, and this method of running a plant had to be modified because it was costly and drained the energy and stamina of all employees.
Back in the nineteen eighties, I had no dream of making the Royal Canadian Mint the best Mint in the world, because there were other bigger, better equipped and more advanced mints in Europe.
As time went by, with the total support of the Executive Management of the Royal Canadian Mint, we made progress in Engineering and Technology. The Mint has made a commitment to produce coins with a high degree of quality and at competitive prices, exceeding expectations of many client countries. Due to our unwavering focus on quality and dedication to on-time delivery, the Royal Canadian Mint rose to the top of the global coin market with a plant operating at high efficiency and great customer satisfaction.
I decided to review the repair log book of the machines to uncover the hidden causes of the problems, because I had to deal with several technical issues every day, which slowed and delayed production and increased manufacturing costs. I traced the issues back to old technology and old methods of fabrication. I thought creatively and unconventionally, or as they say, "outside the box." That was a risky decision and I encountered strong criticism and opposition from within my own team. By nature, people are afraid of changes. However, there can be no progress if there is no change.
The Royal Canadian Mint developed several revolutionary concepts that completely transformed the procedures of coin manufacturing with the help of the Advanced Research and Development Group, which I founded and also directed. In doing so, the Royal Canadian Mint altered the landscape of coins available to the world.
For circulation coin usage, the Royal Canadian Mint introduced the now renowned, world-patented, and revolutionary technology of Multiply Steel Plating, which is now used for all circulation coins in Canada and in over fifty countries in the world,…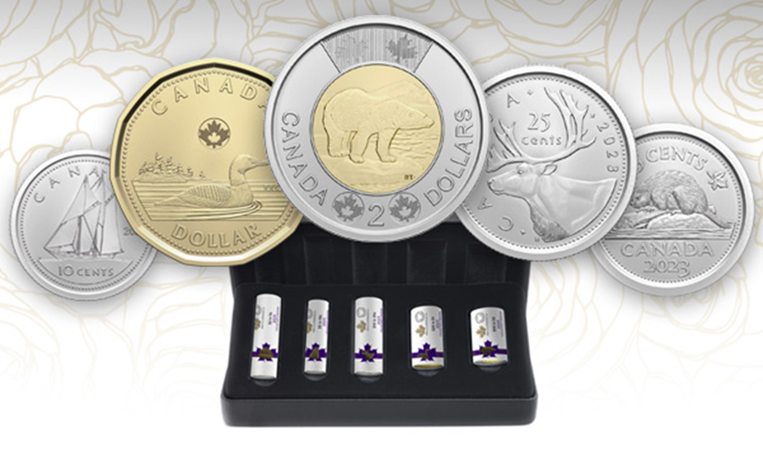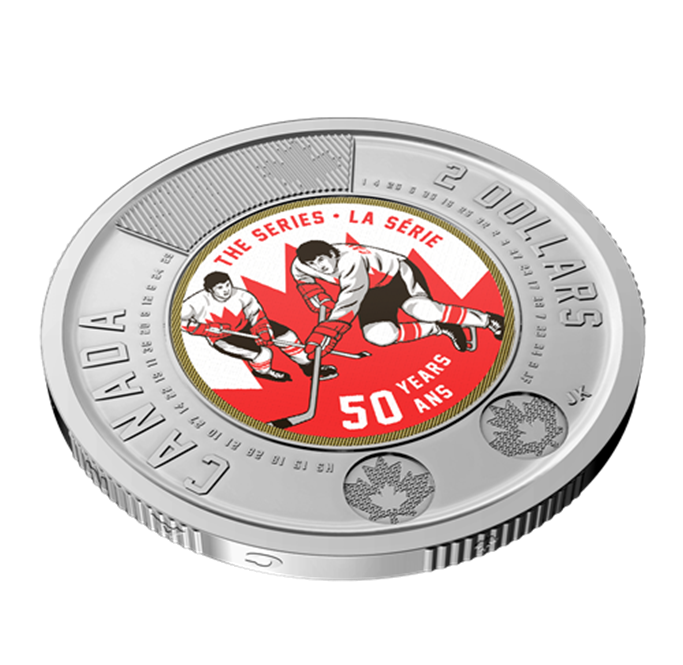 For collectors and numismatics enthusiasts, the Mint introduced holograms, lasers, color changing upon illumination with a UV light, precise gold selective plating, gorgeous color niobium.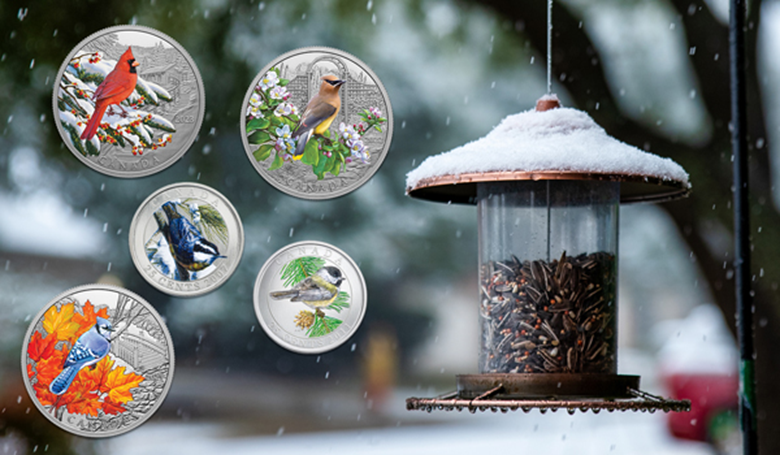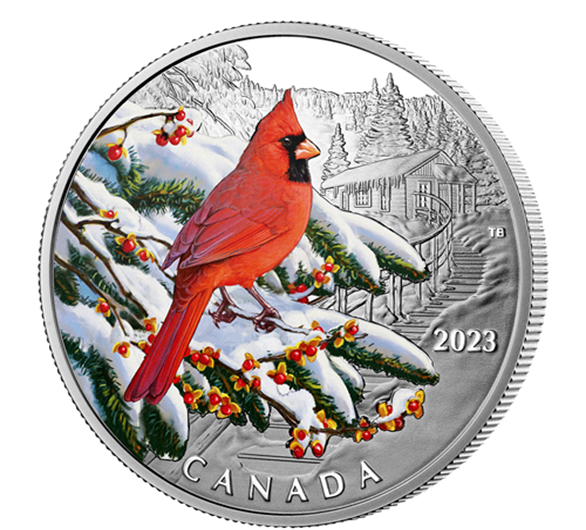 For investment purposes in precious metals, the Mint introduced four 9 pure silver coins, four 9 pure gold coins, five 9 pure gold coins, platinum coins, palladium coins, world-patented DNA authentication technology for counterfeiting protection and as a deterrent.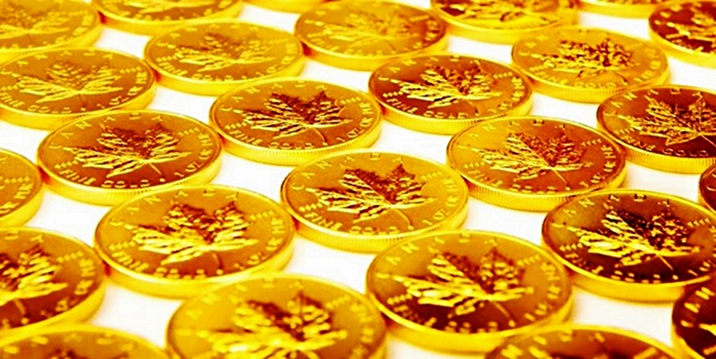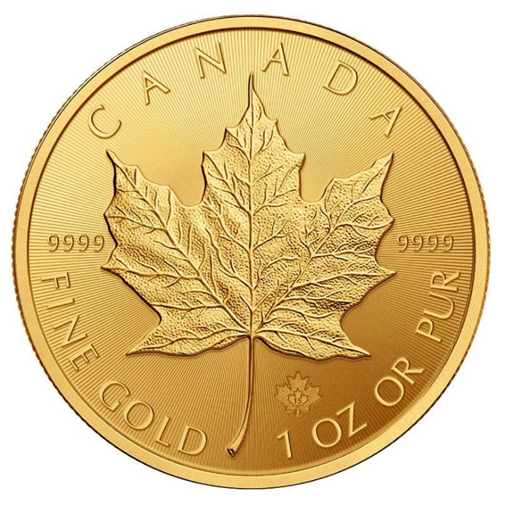 All the above coins were designed to make Canada the first country in the world to have the technology to produce them with distinctive qualities that had never been known to mankind before. Examples of "first in the world coins" include the bimetallic, bicolor, color-printed $2 coin and the .9999 Gold Maple Leaf coin.
By 2000, the Royal Canadian Mint was recognized by its peers as the most advanced, uncontested leader in the coining industry for its unparalleled achievements, well beyond the imagination of experts in the field of minting.
Canada achieves its goal of becoming number one on the global scale, owing to its determination to lead, and its vision the Research and Development Group are necessary to advance and change the world for the better. This last observation served as the foundation for the selection of recipients for the Order of Canada Medal, which I was awarded recently on the 150th anniversary of the Founding of Canada, on July 1, 2017: The first medal to be awarded to a Vietnamese Canadian.
I accepted the Order of Canada Medal, in my mind, on behalf of the entire Vietnamese community, which had made such a significant contribution to creating a better Canada for all Canadians.
This was my gesture to express my appreciation to Canada and to thank Canada for accepting me and all Vietnamese Canadians as immigrants.
Did you feel a great deal of responsibility in representing the Vietnamese community as a leader at the Royal Canadian Mint?
The Royal Canadian Mint has a pleasant and professional work atmosphere. To carry out the Mint's purpose, each employee does their work to the best of their ability. I do not think the ethnic origin of an employee is noticeable within the Royal Canadian Mint community.
However, outside the Mint, I noticed that many people were astonished that the top Engineering position at the Royal Canadian Mint was held by a Vietnamese Canadian, rather than a Caucasian. It was a huge duty for me to represent not only the Royal Canadian Mint, but also the entire nation of Canada.
However, as soon as we started discussing technical coin solutions from the Royal Canadian Mint's innovative approaches, Canadian technology behind Canadian coins, and cutting edge methods to solve technical issues, foreign and domestic interlocutors quickly dissipated, and they realized that Canada was, and continues to be, far ahead of other country vendors in resolving customer issues. The interlocutors trusted that the Royal Canadian Mint was the best Mint to handle their coin orders. They also knew that the person in charge of this trust and responsibility was a Vietnamese Canadian. This was my inner satisfaction and pride to represent the Vietnamese Canadian community during those memorable moments.
Having previously served on various Vietnamese organizations, how can youth get involved in the Vietnamese community?
Youth involvement in the Vietnamese community is primordial to the safeguarding of Vietnamese customs, culture, and values among the Vietnamese overseas. Participation will ensure long-term bonding and friendship between the Vietnamese of different generations in the community.
I believe the involvement starts with the elders in the community. Community leaders should make special efforts to create community programs for the young, with older people available to encourage them and join them in their activities.
Leaders should also pay attention to the interests that certain young people may have in participating in elder community activities.
The elders should encourage the young to stay on and join the elders to make the young feel welcome and useful to the elder communitỵ. To make the young feel welcome and useful to the elder community, the seniors should encourage them to stay and join in community activities, so that there is regular contact, not once every few years.
Young people are the future, and elders must take the initiative to engage and invite young people to join the community events, making them feel useful in the community's life.
Aside from your busy life, what do you like to do in your free time?
In late spring and summer, I like to do gardening, which is time consuming but rewarding. It is so nice to see your own flowers grow and in bloom.
The fall is my social events period of the year, with a lot of planning for groups of guests and friends. This keeps me as busy as in the Spring.
I have more time in the winter which I spent most of the time catching up on my reading of history, health and traveling books.
Citations: