Palm Springs, a desert resort just two-hour's drive from Los Angeles, is drenched in sunshine and star appeal. No wonder it's so popular with Canadian snowbirds looking to warm up in the winter months.
Whether you are into golf, mid-century architecture, celebrity-watching, festivals or food, Palm Springs is the place to be. In fact, the city made Travel + Leisure magazine's Best Places to Travel list in 2015.
The history with celebrities goes back to the 1920s when Palm Springs became a hideaway for Hollywood stars whose studios imposed the "Two-Hour Rule" (they had to be within two hours of Los Angeles in case there were film-shoot call-backs). Frank Sinatra, Dean Martin, Kirk Douglas, the Gabor sisters, Cary Grant Dinah Shore, Bob Hope, and Jack Benny were just a few of the big names that caroused around its turquoise swimming pools during the 1960s.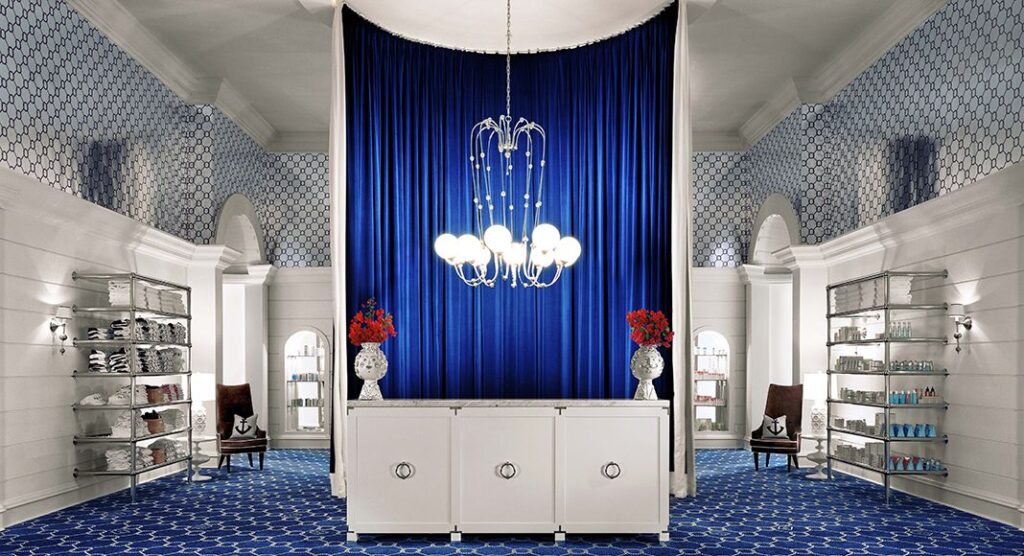 These days you are more likely to see Drew Barrymore or Miley Cyrus at the Ace Hotel & Swim Club, or Angelina Jolie at the Parker House Hotel. Drive around the Old Las Palmas neighbourhood, you might glimpse Leonardo DiCaprio who owns a home there. Take a Palm Springs Historical Society Walking Tour to really get to know the different neighbourhoods and their famous addresses. pshistoricalsociety.org.
There are many fabulous accommodations available in Palm Springs, but my favorite hotel is the Riviera Palm Springs. Step into the lounge area above the lobby and you'll be met with glittering black and silver murals of Cher, Phyllis Diller, Frank Sinatra and Sammy Davis Jr. Frank Sinatra liked to do fundraising concerts here while Elvis Presley used the cabaret lounge to try out new material. psriviera.com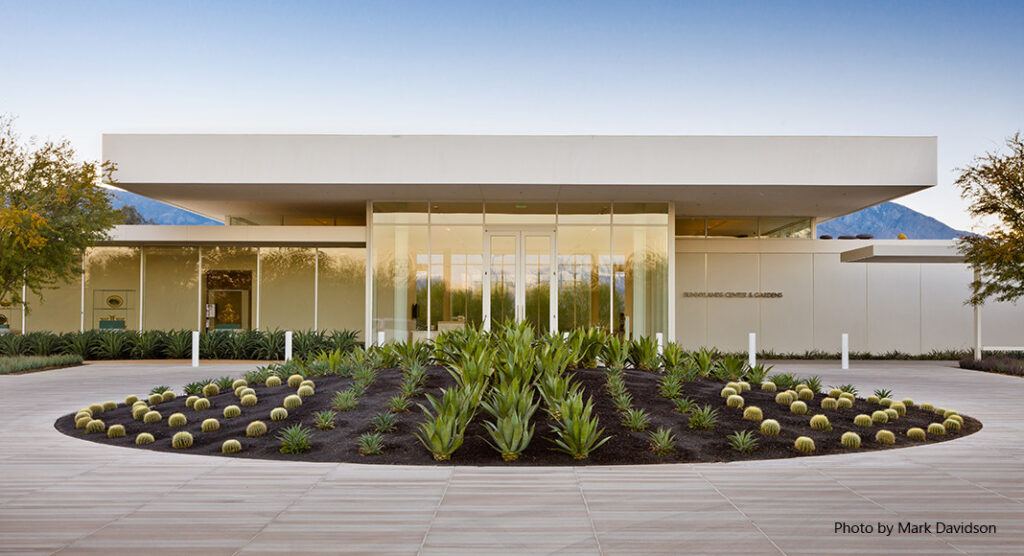 There's more to do than lie around the pool, although that is very pleasant, too. Visit Sunnylands Estate, where Walter Annandale and his wife Leonore used to spend the winters. Walter served as ambassador to the United Kingdom during the Nixon administration and Leonore was chief of protocol during the Reagan administration. Used as a high-level retreat for a variety of "shirt-sleeve summits," Sunnylands was where President Reagan signed the North American Free Trade Agreement and in 2014 President Obama met informally here with Chinese president Xi Jinping.
Of particular interest is the Asian Artists in Crystal collection with designs by 36 contemporary Far and Near Eastern artists. Commissioned by Steuben Glass in 1954, the collection features designs from 16 countries including Vietnam, Japan, Korea, Philippines, Thailand and Burma. Look closely at the many pieces displayed and you will discover Saigon artist Nguygen-van-Long's design of a floating village etched on a sparkling piece of crystal. sunnylands.org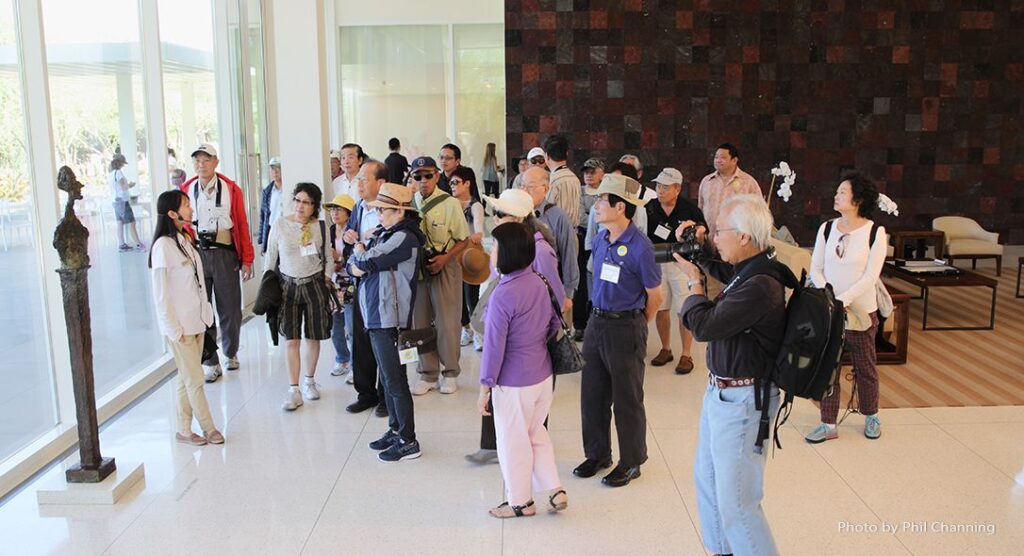 If you like the outdoors, join a Desert Adventures jeep tour to see the San Andreas Fault and stand between the two famous plates which one day may separate California from North America. Learn about the area's original inhabitants, the Cahuilla people, as well as the flora, fauna and local agriculture – the region is famed for its bell peppers, table grapes and dates. red-jeep.com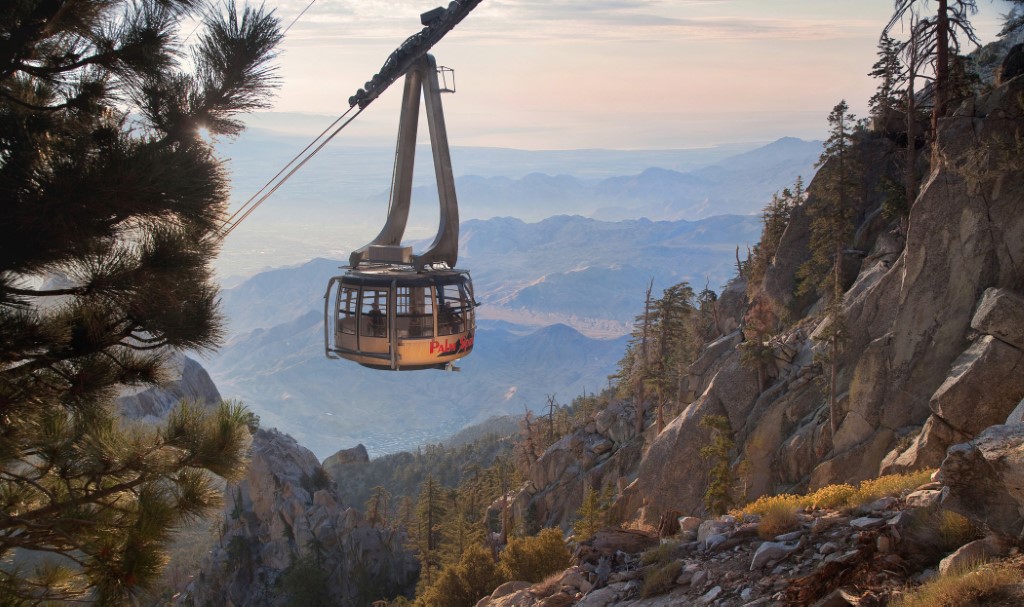 Another must do is riding the Ariel Tramway. Opened in 1963, the rotating tramway whisks visitors up 8,516 feet, near the top of Mont San Jacinto. Once there, enjoy the cool breeze as you hike numerous trails, go for a guided nature walk, have a picnic or simply gaze down at the beautiful Coachella Valley below. pstramway.com
Want to replenish your vitamin D this winter and experience a star-spangled getaway? Palm Springs is the perfect place to go. For more information, go to visitpalmsprings.com
SIDEBARS
MARK YOUR CALENDAR
Jan. 1-11, Palm Springs International Film Festival psfilmfest.org
Feb. 11-21, Modernism Week (mid-century design event) modernismweek.com
April 15-17, 22-24, Coachella Music Festival coachella.com
FOODIE HOT SPOTS
Dish Creative: Modern American cuisine with cutting edge cocktails, dishcreativecuisine.com
Norma's, The Parker Palm Springs Hotel: High-end American comfort food, theparkerpalmsprings.com
The Tropicale Restaurant & Coral Seas Lounge: World cuisine, outdoor patio and great entertainment. thetropicale.com
Workshop Kitchen + Bar: Contemporary American cuisine in award-winning setting. workshoppalmsprings.com