We have exciting news from Canada's culinary scene. Montreal has emerged as a dominant force on Canada's 100 Best Restaurants List, securing an impressive 27 spots on the annual ranking.
Topping the list this year is Mon Lapin, a renowned eatery in Montreal.
We also have Alo in Toronto, Published on Main in Vancouver, and Edulis in Toronto rounding out the top four.
The list showcases the finest dining establishments across the country, with Toronto, Vancouver, Ottawa, Calgary, and Halifax being notable culinary hotspots.
Toronto takes the lead with a notable count of 18 acclaimed dining destinations, featuring renowned establishments like the two Michelin-starred Sushi Masaki Saito, which ranks 19th. Vancouver follows closely behind, showcasing 15 remarkable restaurants, including four within the top 10. Ottawa proudly presents eight entries, while Calgary and Halifax shine with seven and four respectively.
Additionally, the announcement includes the top 10 best new restaurants, with Toronto's Prime Seafood Palace taking the lead.
The rankings are determined by a panel of 135 judges renowned for their expertise in the culinary field.
To explore the full list and discover the top 50 bars and awards for various categories, you can visit canadas100best.com.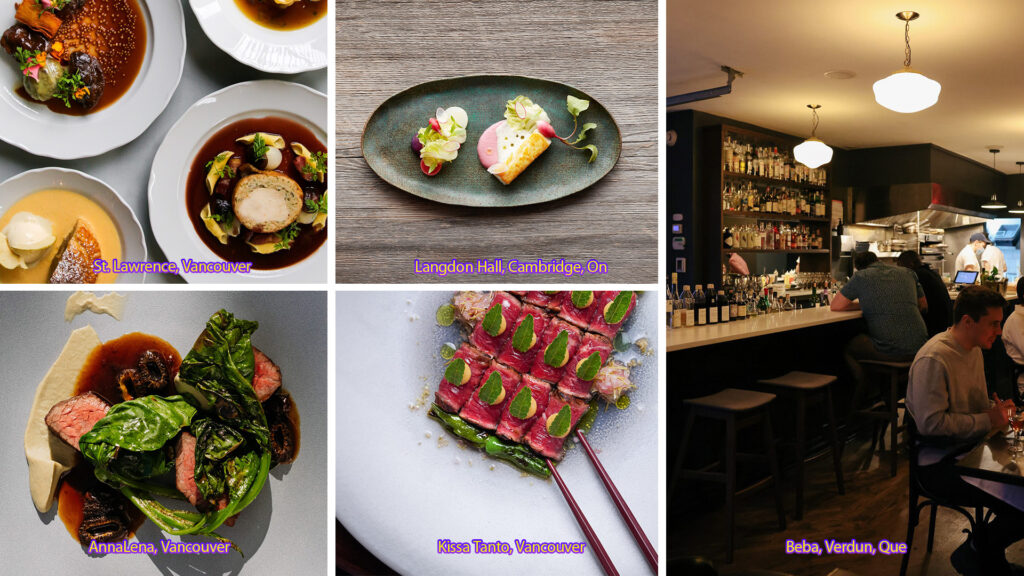 Here's a look at the top 10:
Mon Lapin, Montreal
Alo, Toronto
Published on Main, Vancouver
Edulis, Toronto
Restaurant Pearl Morissette, Jordan Station, Ont.
St. Lawrence, Vancouver
Langdon Hall, Cambridge, Ont.
Beba, Verdun, Que.
AnnaLena, Vancouver
Kissa Tanto, Vancouver
Congratulations to all the outstanding restaurants that made it onto Canada's 100 Best Restaurants List, highlighting the incredible culinary experiences available throughout the country.