Canada's inflation rate unexpectedly increased in April, reaching a 4.4% annual rate, surpassing economists' expectations.
This marks the first rise since its peak in June 2022 when inflation hit an over 40-year high of 8.1%.
Economists are now speculating on whether the Bank of Canada will pause interest rate hikes if the economy fails to cool down as expected later this year.
The surge in the cost of living was attributed to rising gasoline prices, rent, and mortgages. Despite a slight decrease in overall food prices, grocery prices remain a major concern, rising by 9.1% year-on-year.
Gasoline prices have also been gradually increasing, with a significant jump of 6.3% in April alone.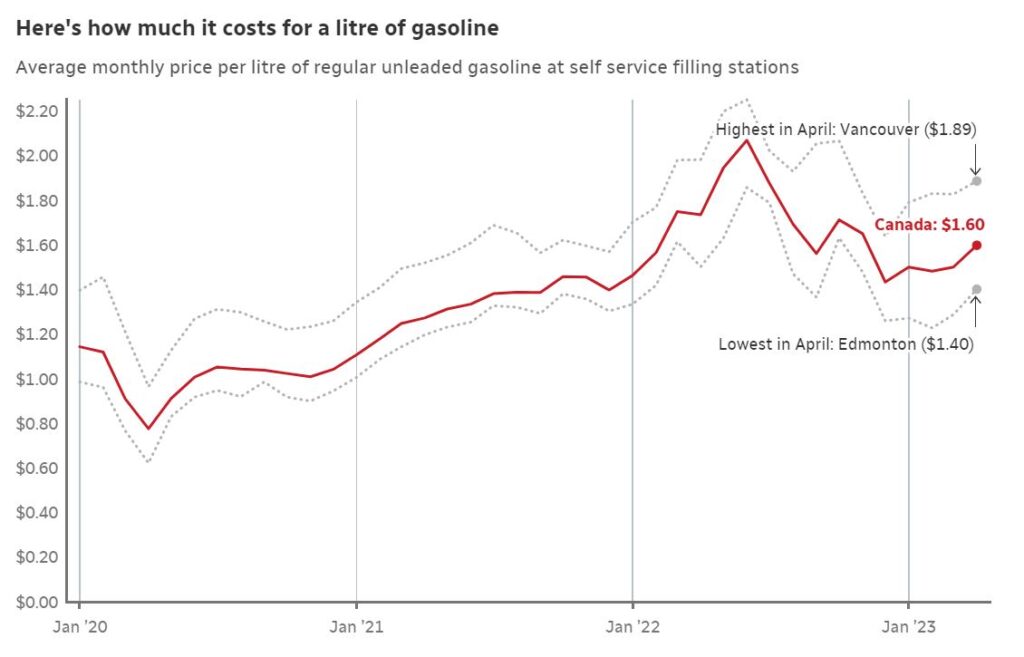 Economists suggest that the higher-than-expected inflation rate puts pressure on the Bank of Canada to reconsider its rate pause strategy. While the bank had projected a decrease in the annual inflation rate to around 3% in the coming months, achieving its target of 2% may take longer.
With the next interest rate decision scheduled for June 7, analysts anticipate a potential shift in the bank's approach based on the latest inflation report. The state of the labor market will be a key factor determining whether further rate hikes will be necessary.
Despite the overall increase in inflation, the core measures of inflation tracked by the Bank of Canada showed a slight decrease in April.