The Bank of Canada has decided to maintain its benchmark interest rate at five percent (5%), marking the second consecutive time it has done so.
This decision is seen as a potential shift towards a more cautious approach after having raised interest rates ten times since last year.
The central bank typically raises interest rates to cool down an overheated economy and lowers them to stimulate borrowing and spending. In early 2022, the bank started aggressively increasing rates to combat rising inflation, which had reached its highest level in 40 years.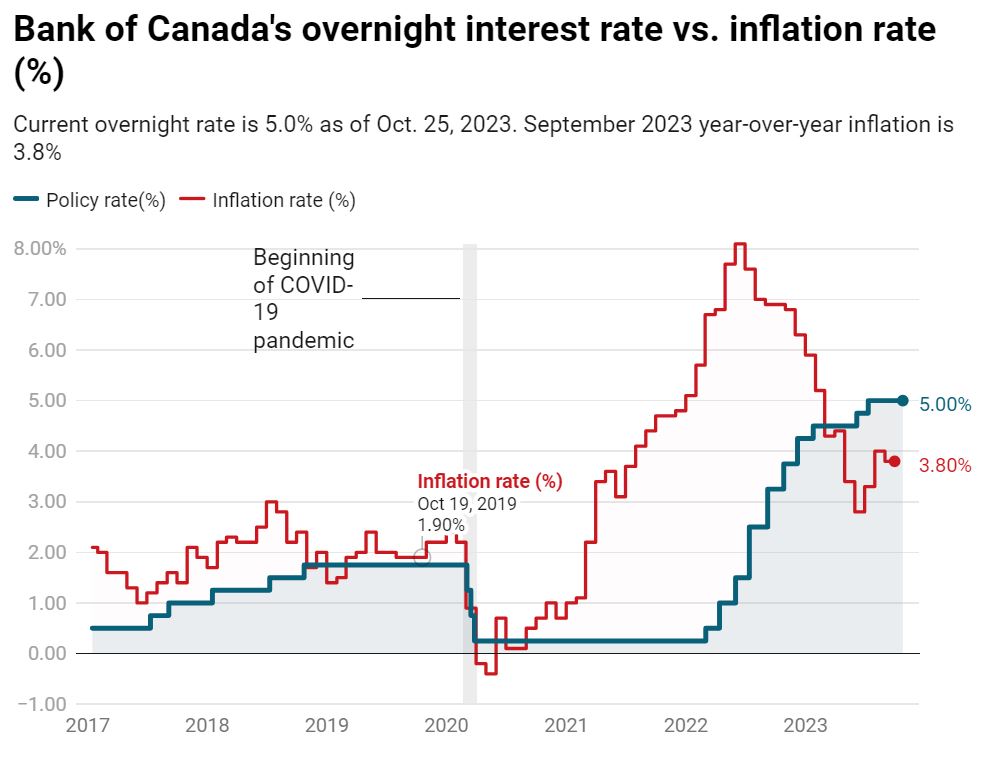 The recent economic data, including GDP, employment figures, and inflation, indicated a slowdown in the economy, leading to the decision to keep rates steady. While the bank sees progress in controlling inflation, it remains cautious and believes that inflationary pressures are not fully resolved. The bank expects the economy to continue cooling, with the aim of bringing inflation back to its two percent target by 2025.
Although the bank left the possibility of further rate hikes open, market indicators and investors suggest that more rate increases are unlikely.
There is only a small chance of a rate hike at the next policy meeting in December, and market pricing indicates that interest rates are expected to be lower next summer.
The Canadian dollar also depreciated slightly in response to this news, reflecting the market's sentiment that further rate hikes are improbable.
The Bank of Canada will provide more insights into its decision during a press conference later in the day.