Embark on a summer adventure like no other as we explore the awe-inspiring beauty of Canada's most captivating lakes. Prepare to be mesmerized by these ten enchanting destinations that offer unforgettable experiences, each showcasing their unique charm and natural wonders.
Lake O'Hara, British Columbia – A Hidden Gem in the Rockies
Lake O'Hara, British Columbia – A Hidden Gem in the Rockies Nestled in the majestic embrace of the Rocky Mountains, Lake O'Hara is a pristine haven boasting alpine landscapes, lush forests, and crystalline waters. Immerse yourself in nature's finest by traversing the network of trails that lead to alpine meadows and breathtaking vistas, leaving you in awe of its splendor.
Photo: Lake O'hara By Jackson De Matos
Lake Superior, Ontario – Majestic Beauty Along Ontario's Shores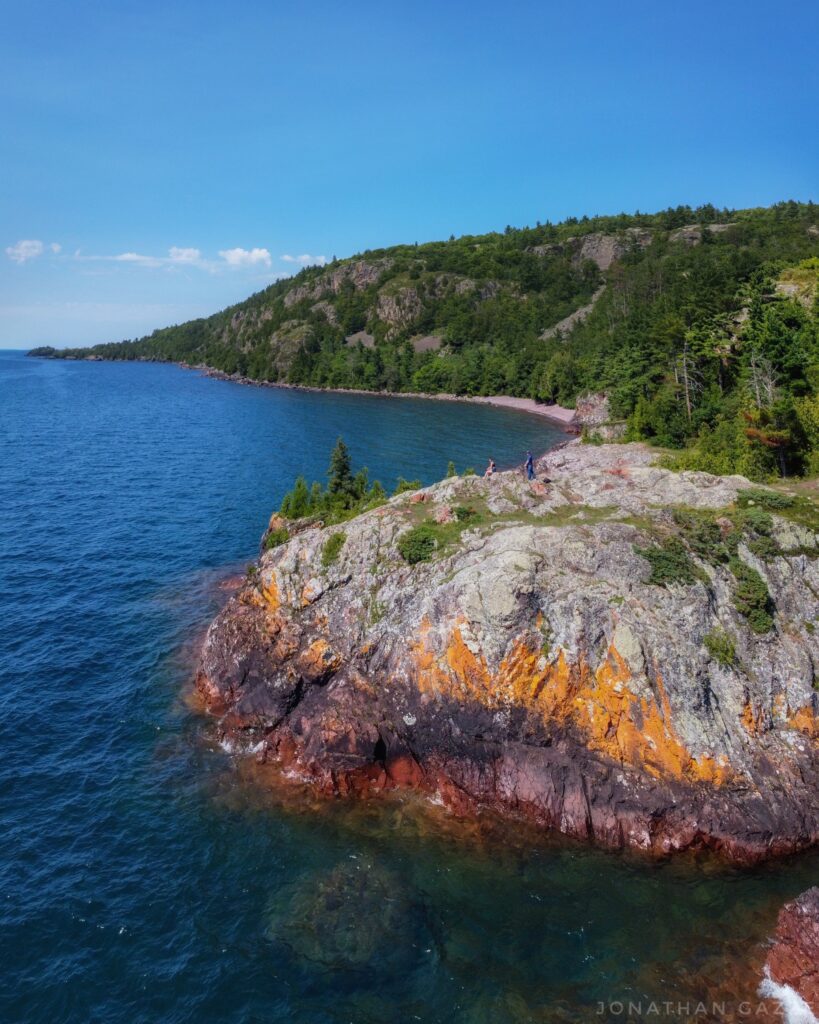 Lake Superior, the world's largest freshwater lake by surface area, beckons with its rugged cliffs, sandy beaches, and untouched forests. Whether you choose to kayak, canoe, or simply relax on the shoreline, the grandeur of Lake Superior will captivate your senses and leave an indelible mark on your soul.
Photo: Lake Superior By Jonathan Gazze
Maligne Lake, Alberta – A Jewel in the Canadian Rockies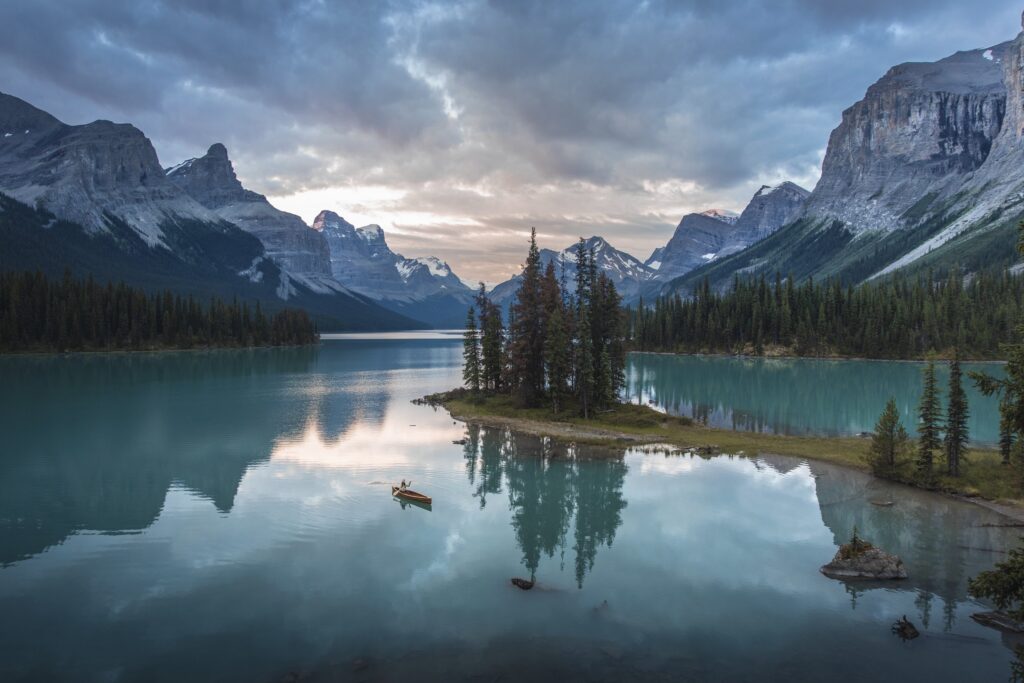 Discover turquoise waters framed by towering peaks and dense forests at Maligne Lake, located within Jasper National Park. Set sail on a boat tour to Spirit Island, a tiny islet adorned with majestic trees, or embark on a lakeside hike to uncover hidden waterfalls and breathtaking viewpoints. Nature enthusiasts will find themselves spellbound by the wonders of Maligne Lake.
Photo: Maligne Lake AB By Ben Glassco
Emerald Lake, British Columbia – Tranquility in Yoho National Park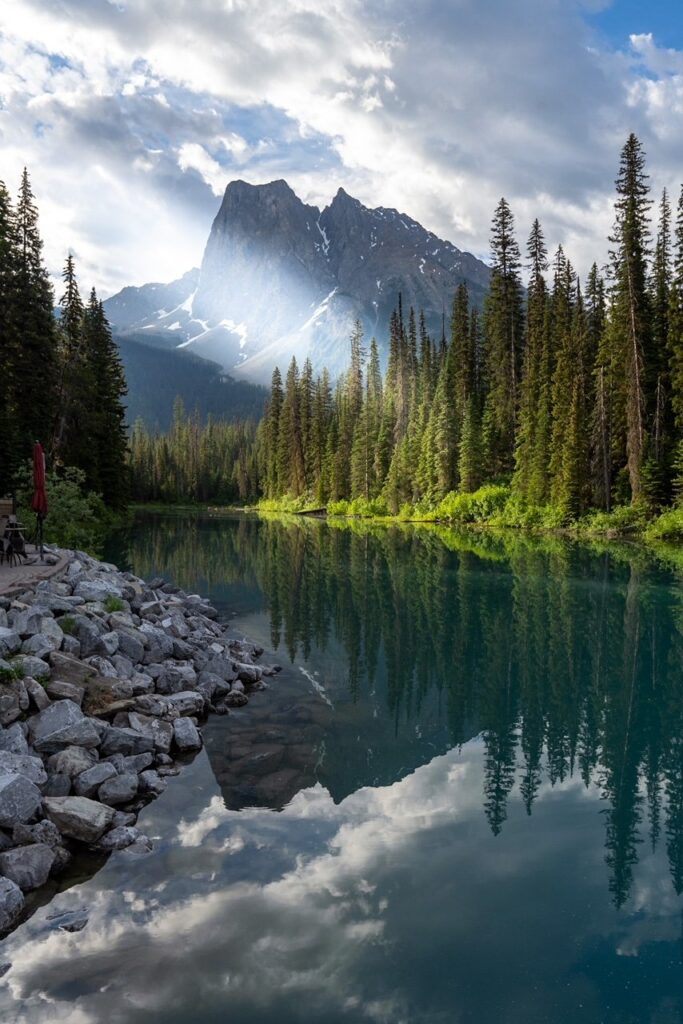 Escape the hustle and bustle of everyday life and find serenity at Emerald Lake in Yoho National Park. Glide through the emerald-hued waters in a rented canoe, surrounded by snow-capped peaks and vibrant wildflowers. Unwind at the lakeside lodge, immersing yourself in the tranquility of this alpine gem.
Photo: EmeraldLake BC By Carmen MacLeod
Lake Winnipeg, Manitoba – A Playground for Water Enthusiasts
Lake Winnipeg, one of Canada's largest inland lakes, offers a paradise for water activities. Dive into its warm waters, relax on sandy beaches, and indulge in world-class fishing. Immerse yourself in the vibrant beach culture and explore the diverse wildlife that calls this lake home, while enjoying the unique charm of the surrounding communities.
Bras d'Or Lake, Nova Scotia – Coastal Beauty and Cultural Heritage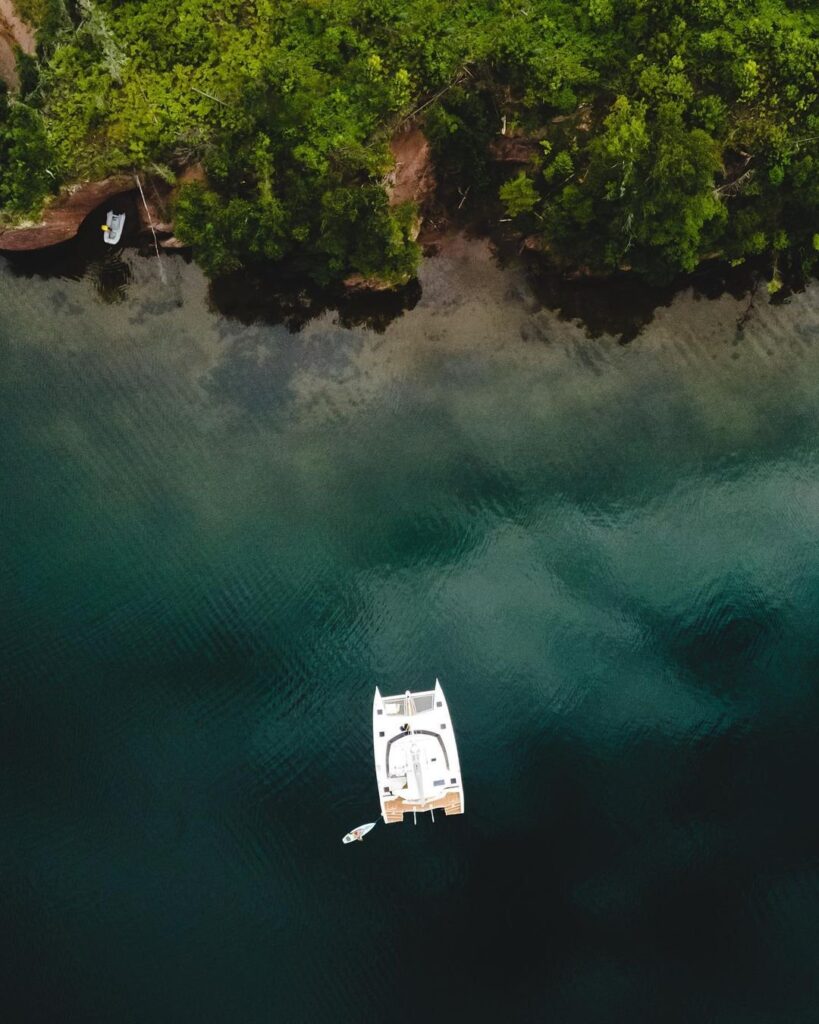 Experience the captivating blend of coastal beauty and cultural heritage at Bras d'Or Lake on Cape Breton Island. Sail along its tranquil waters, visiting charming fishing villages and uncovering hidden coves. Immerse yourself in the rich Celtic and Mi'kmaq traditions while savoring the freshest seafood caught in these pristine waters.
Photo: Bras D'or Lake NS By Ashley MacDonald
Lake Muskoka, Ontario – Serenity in the Heart of Cottage Country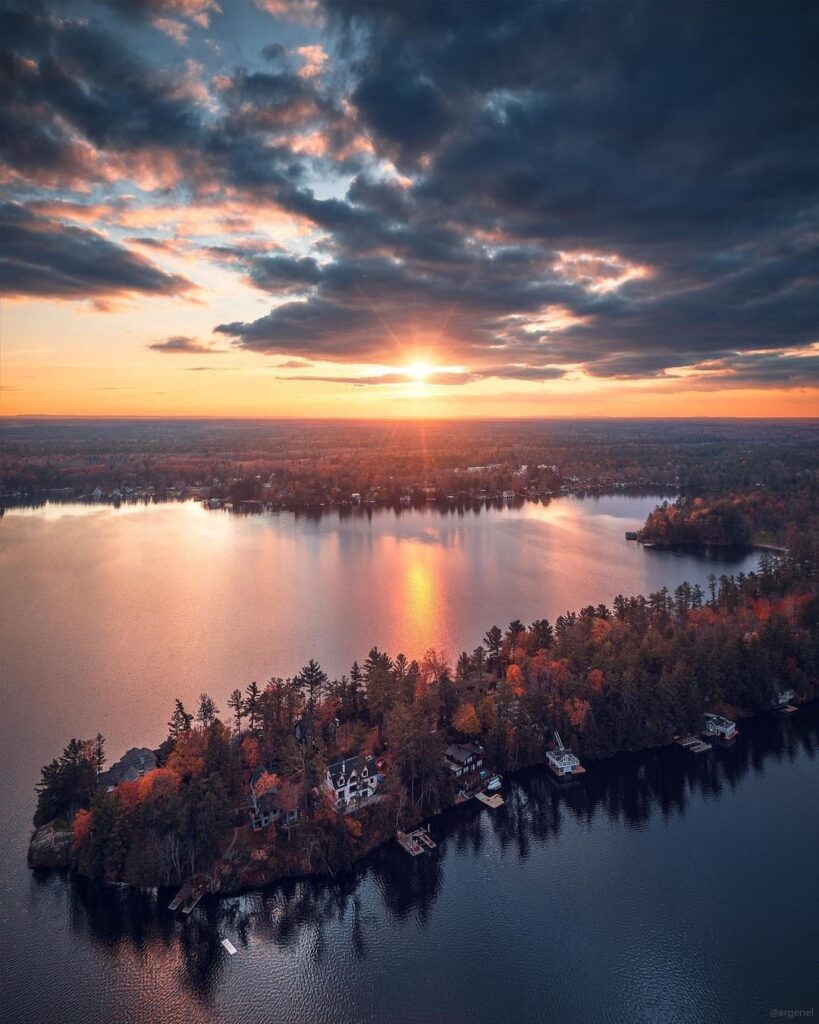 Retreat to the heart of Ontario's famous Cottage Country and discover the serenity of Lake Muskoka. Surrounded by lush forests and dotted with charming cottages, this picturesque lake offers a peaceful escape from the city's hustle and bustle. Take in the tranquil ambiance and rejuvenate your spirit in this idyllic oasis.
Photo: Lake Muskoka ON By Argen Elezi
Western Brook Pond, Newfoundland and Labrador – Surreal Beauty in Gros Morne National Park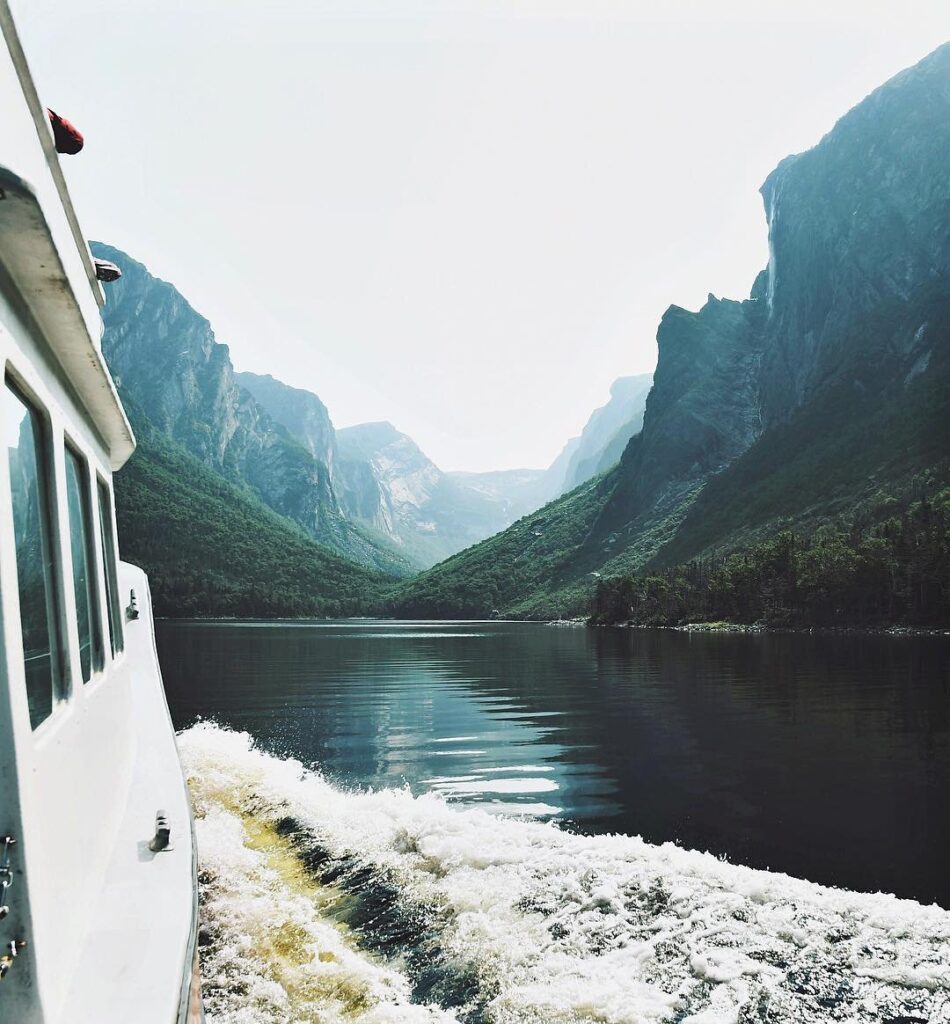 Prepare to be awestruck by the surreal beauty of Western Brook Pond, nestled within Gros Morne National Park. Embark on a boat tour along the fjord, surrounded by towering cliffs, cascading waterfalls, and breathtaking vistas. Experience the untouched grandeur of this hidden gem, leaving you with lasting memories of its serene ambiance.
Photo: Western Brook Pond NFL By Kara-O'Keefe
Lac-Saint-Jean, Quebec – Adventure and Culture Combined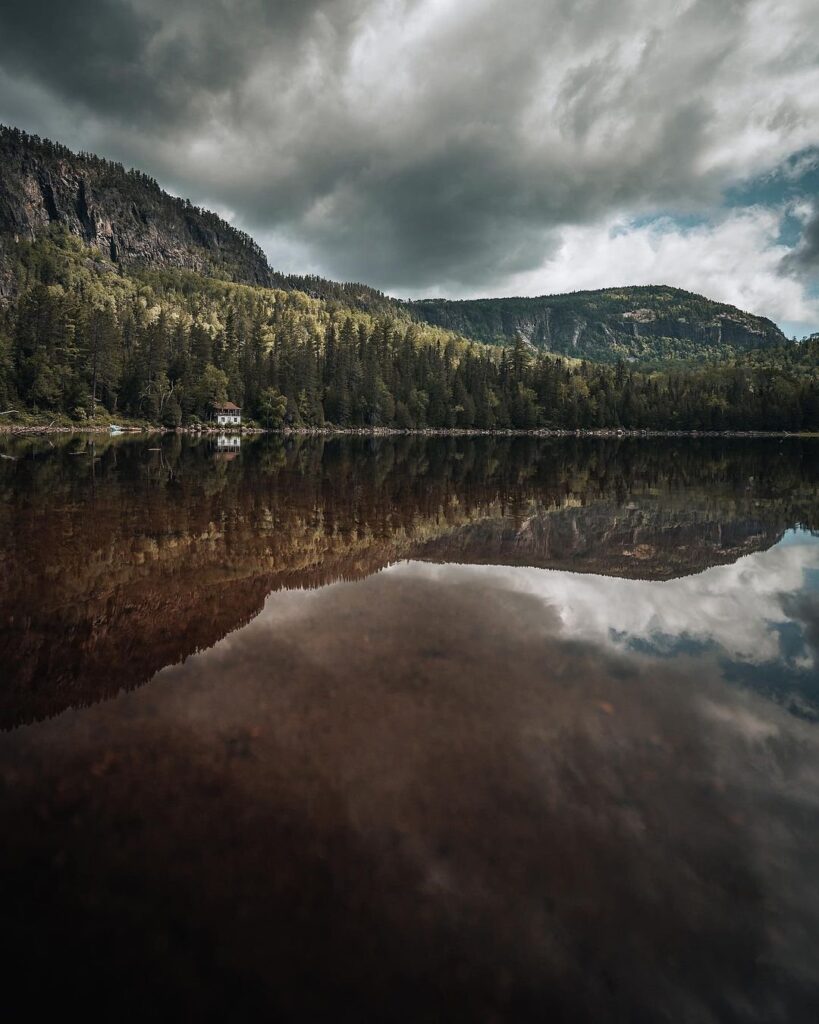 Lac-Saint-Jean, a vast freshwater lake in the heart of Quebec, offers an array of outdoor adventures and cultural delights. Explore charming towns, indulge in regional delicacies such as tourtière and blueberries, and immerse yourself in water sports or simply unwind on the picturesque lakeshore beaches. Don't miss the breathtaking views and unforgettable experiences while cycling along the scenic Véloroute des Bleuets.
Photo: Lac Saint Jean Quebec By Jon Bord
Divide Lake, Yukon – Discover Serenity in the Pristine Wilderness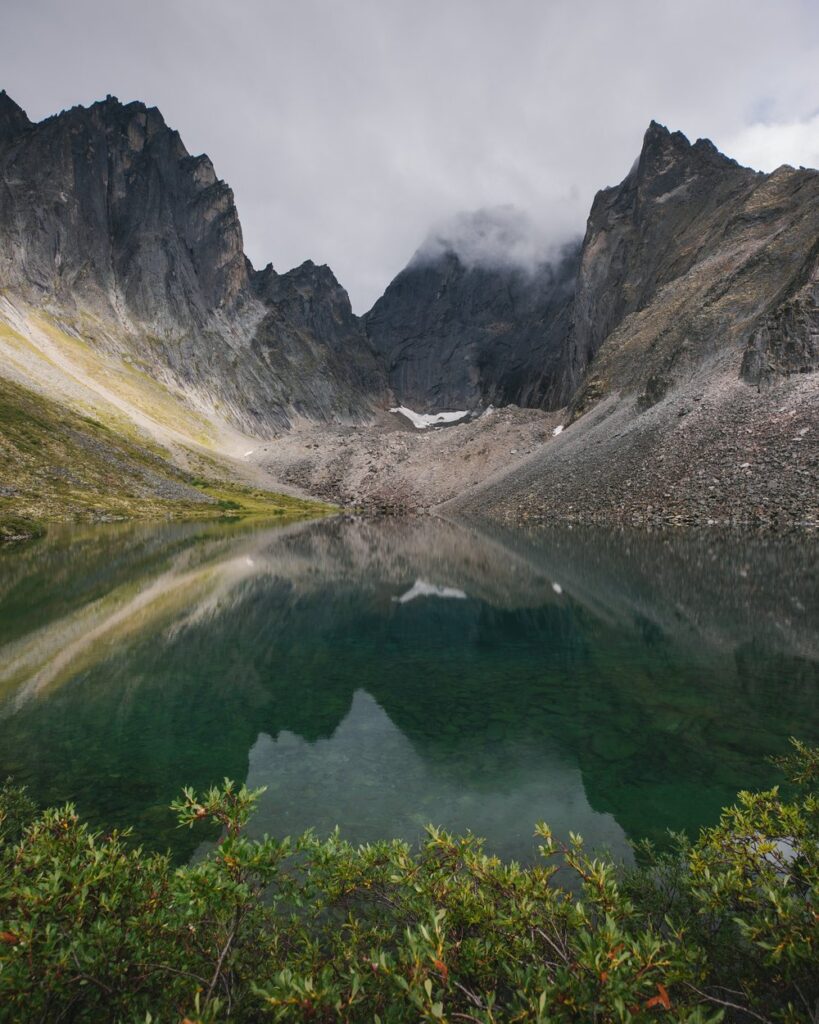 Escape to the untouched beauty of Divide Lake in the Yukon, surrounded by majestic mountains and mirrored by clear blue skies. Fishing enthusiasts will delight in the opportunity to catch arctic grayling, northern pike, and lake trout, while avid hikers can explore the surrounding trails, encountering wildlife and capturing breathtaking vistas along the way. Embrace the serenity of this remote lake and reconnect with nature.
Photo: Divide Lake Yukon By Mike Sugianto
Canada's lakes are a treasure trove of natural wonders, ready to be explored and cherished. From the awe-inspiring landscapes of Lake O'Hara to the cultural charm of Bras d'Or Lake, each destination offers a unique experience that will leave you with unforgettable memories. So, pack your bags and embark on an extraordinary summer adventure in Canada, immersing yourself in the unparalleled beauty and serenity of these remarkable lakes. Whether you seek adventure, relaxation, or a cultural journey, Canada's lakes have it all. Get ready to create lifelong memories in the embrace of nature's splendor.