Realizing the seriousness of the worldwide illegal wildlife trade, many non-profit organizations have been born and grown in recent years. Among them is WildAct,
a Vietnamese conservation nonprofit.
WildAct founder and CEO is conservationist Nguyễn Thị Thu Trang (also known as Trang Nguyễn) who has made major environmental contributions around the world.
WildAct's vision is to create a planet where humans live and thrive with nature. Conservation activities include education and disseminating information to raise awareness among Vietnamese people. The organization aspires to conserve threatened species and ecosystems with science-based programs. It provides conservation education and local capacity building for youth in rural and urban areas across the country. It also works with other conservation organizations and other stakeholders to address conservation issues in Vietnam and around the world.
By developing joint strategies during the past seven years, WildAct has had a positive impact on nature and the community. Specifically, through different campaigns of WildAct, 1,974,319.74 liters of water have been saved; 2,104,811.58 KWH of electricity have been saved; reduction of 1,501,563 plastic products. In addition, more than 20 illegal distributors of wildlife product have been arrested. More than seven rural communities living near four national parks and conservation areas benefited from the Wild Library program. Through the establishment of local libraries and a mobile conservation exhibition, this project raises awareness among local communities to value and care for their environment.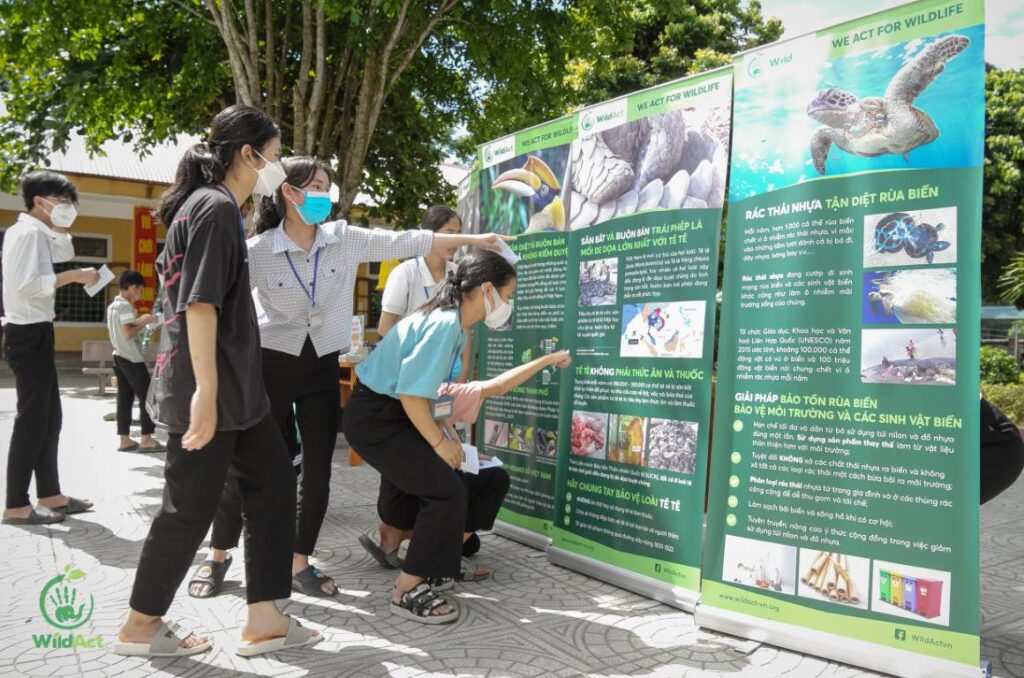 If you love nature and want to join this organization, or contribute to the WildAct fund, there are two ways to contribute:
-Buy books to support WildAct's educational
programs, and give away these books to raise awareness about nature and environment to friends and family members.
Currently, there are three titles available:
-You can also donate money directly to the WildAct fund. This works for people living in Canada.
All proceeds will be used for conservation education projects across Vietnam. Your help will also help WildAct connect and build a worldwide conservation network. For information about
contributions to the WildAct fund:
http://www.wildact-vn.org/take-action-1#donate
Contact Info:
WILDACT VIETNAM
Address: WildAct Vietnam, No. 25, niche 211/1,
Khương Trung, Thanh Xuân, Hà Nội, Việt Nam.
Website: wildact-vn.org/
Facebook: facebook.com/WildActvn/
Email: info@wildact-vn.org
*Article content provided by WildAct Vietnam.