The University of Toronto (U of T) has achieved an impressive ranking in the annual index by the British scientific journal Nature, which specializes in evaluating research outcomes in various scientific fields.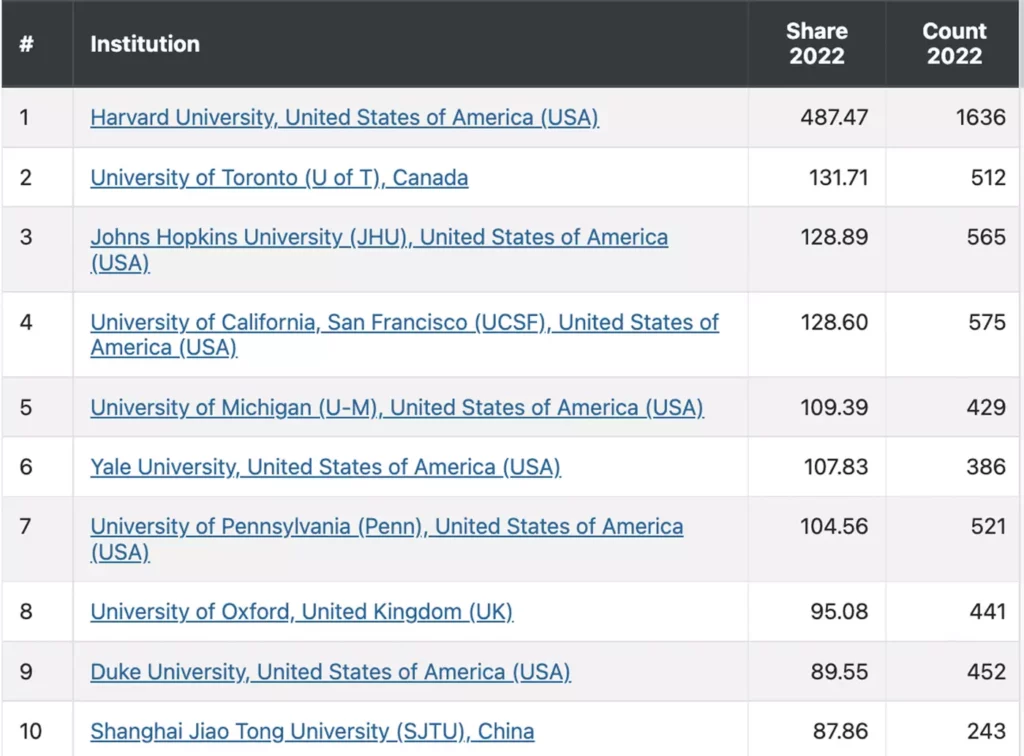 In the 2023 rankings, U of T outperforms all other Canadian institutions and ranks 19th globally for overall natural sciences and health research outcomes.
Especially in the field of health sciences, the university holds the second position among the top 100 universities worldwide, surpassing reputable organizations like Yale and Oxford.
The success of U of T can be attributed to its collaboration with 14 hospitals within the Toronto Academic Health Sciences Network and its interdisciplinary teamwork spirit.
Despite limited investment, the university is considered to be "punching above its weight" in health science research.
Canada is ranked seventh globally for the number of scientific papers in the year 2022, following countries such as the United States, China, and Germany.