Hidden, tucked away, or out in full view, there are a surprising number of artsy hot spots to explore in Myrtle Beach. Although best known for its 60 miles of sand beach, seafood chains, and golf courses, the South Carolina vacation mecca is also laced with creative culture.
If you want to gaze at magnificent sculptures in a garden of fragrant blooms, sign up for an water color class, follow a trail of galleries, or try your hand at learning a new cuisine, this beach town has copious options to feed the imagination.
After our 16-hour drive down from Toronto my husband and I were ready to unwind and map out our adventures. Our hotel room at the Caravelle Resort had a stupendous ocean view and we spent each morning sipping our coffee on the balcony, going over the day's plan.
Since we are both plant lovers, the first attraction we targeted was Brookgreen Gardens, a 45-minute drive outside town near the community of Murrells Inlet. Pulling up to the property of almost 10,000 acres, we were met by colorful swaths of floral beauty.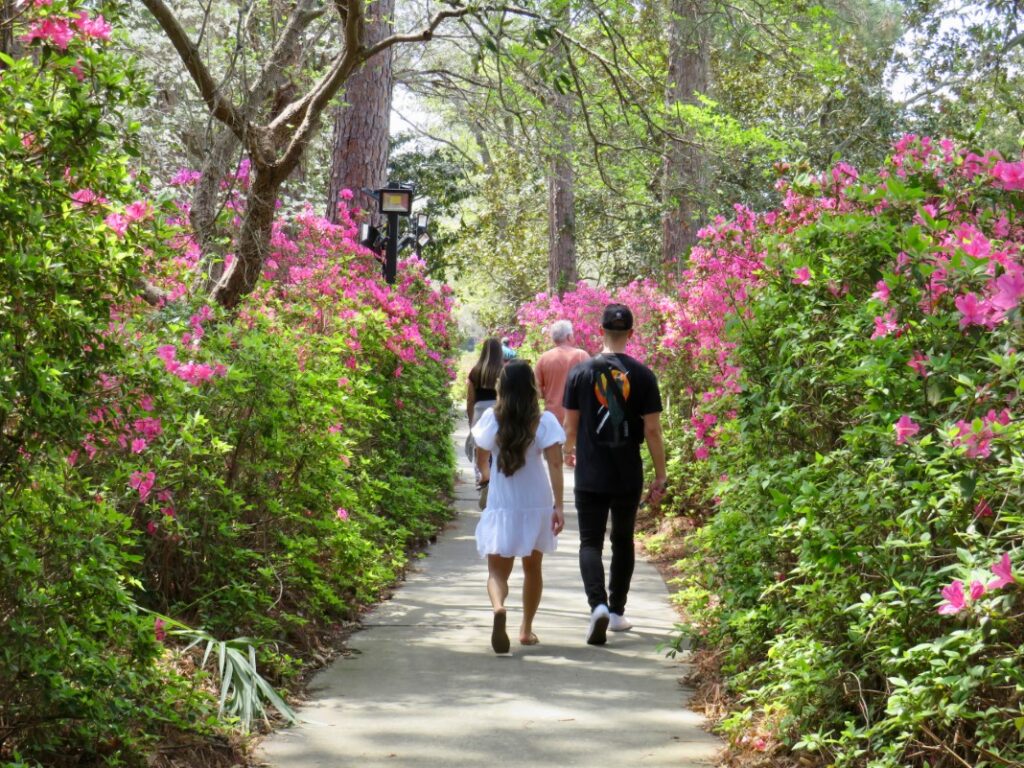 As we paid our admission, the clerk told us, "Visitors come from around the world. It is one of the top 10 Botanical gardens in America."
She also noted that it was one of the finest outdoor museums of its kind in the world, with a collection of more than 2,000 figurative sculpture works by 430 artists.
The garden was founded in 1931 by Archer and Anna Hyatt Huntington. Based in New York City, they bought the property as a winter home so Anna could recover from tuberculosis.
Archer, heir to a railroad fortune and one of the wealthiest men in America, had proposed to Anna three times. She refused twice because, as a respected sculptor she wanted to focus on her career. The third time Archer promised that marriage would not be the end of her as an artist and she accepted.
Shortly after the Huntingtons purchased the property they turned it into a private, not-for-profit operation. Its purpose was to exhibit American figurative sculpture, preserve the plants of the Southeast and exhibit and preserve the local fauna. Anna selected the main sculptural works of the collection throughout the 1930s.
In 1992, the gardens were recognized as a National Historic Landmark due to Anna's significance as an artist and the number of female sculptors in the collection.
Wandering the garden's many paths, we came to the Lowcountry Trail where plaques told us about the property's earlier inhabitants. In the 1700s it was owned by Joshua John Ward who possessed more than a thousand enslaved Africans. They worked on his rice plantations that were once located here. When slavery was abolished there was no way to keep the plantations running. Eventually the land was sold to a private group and used as a hunting ground.
The animal exhibit was perhaps the most intriguing with species found in the Lowcountry including otters, goats and foxes. Reading the zoo's descriptions, we learned that all its animals were either bred in captivity or had sustained a major injury and would not have been able to survive in the wild.
Inspired by the Huntingtons' vast sculpture collection, we decided to check out more art along the region's Grand Strand Art Trail. The main anchor of the 18-stop route was the Franklin G. Burroughs-Simeon B. Chapin Art Museum, located in what was once the home of Eugene and Emma Cannon.
Built in 1924, it was moved from Myrtle Beach's Cabana area to the neighbourhood of Springmaid Beach in 1984. Now it is a 10,000-square-foot art museum with 11 galleries and changing visual arts exhibits.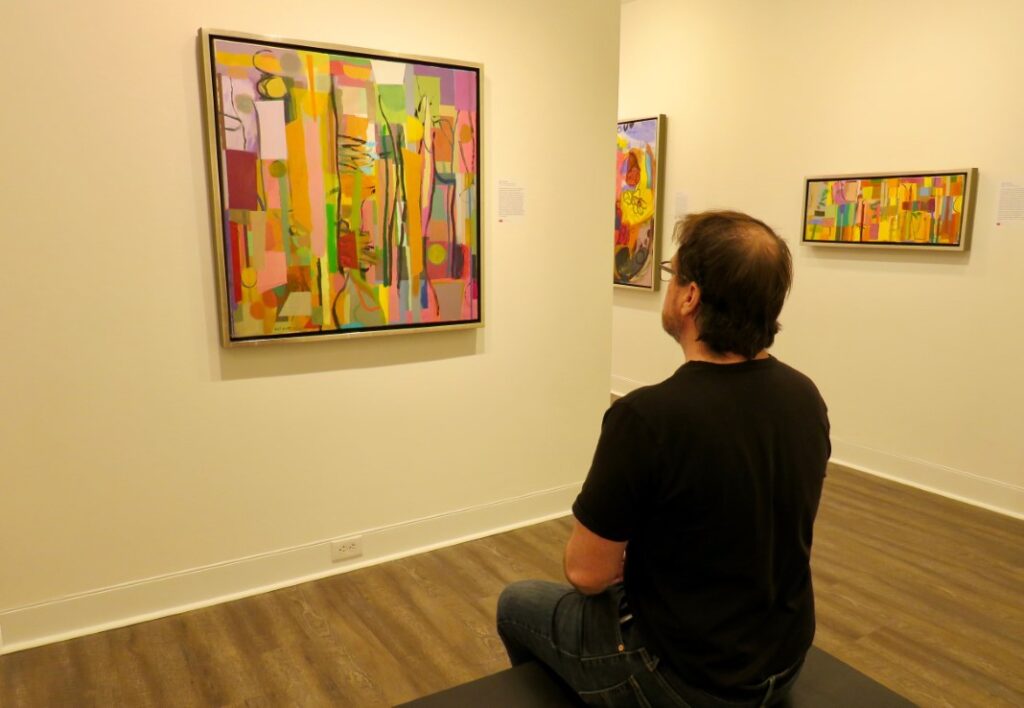 "We show predominately local and regional artists," explained gallery curator Liz Miller who also told us about the art classes, gallery talks, and children's art programs. She also encouraged us to visit the museum shop which featured works by area artisans.
Other stops on the trail included Art Myrtle Beach Gallery, William H. Miller Studios & Fine Art and a number of galleries in the nearby towns of Conway, Murrells Inlet and Litchfield Beach.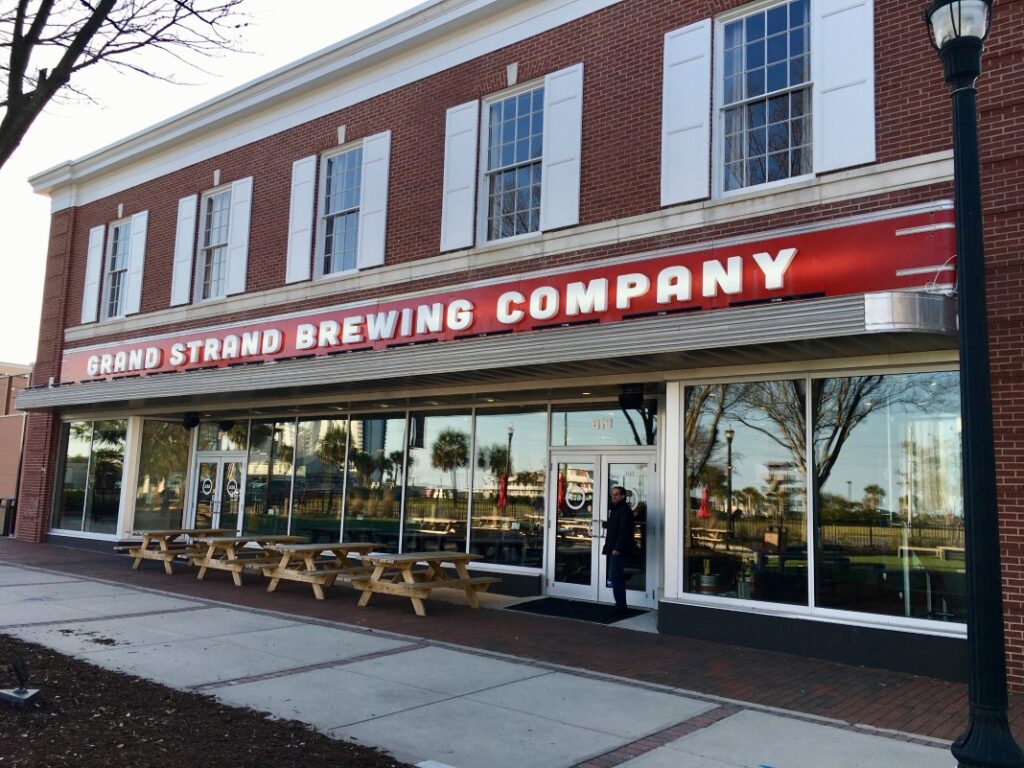 After tracking down Myrtle Beach's creative spirit, we were famished. Craft brews at Grand Strand Brewery quenched our thirst and then we enjoyed a sumptuous seafood meal of scallops and shrimp at Hook & Barrel Restaurant.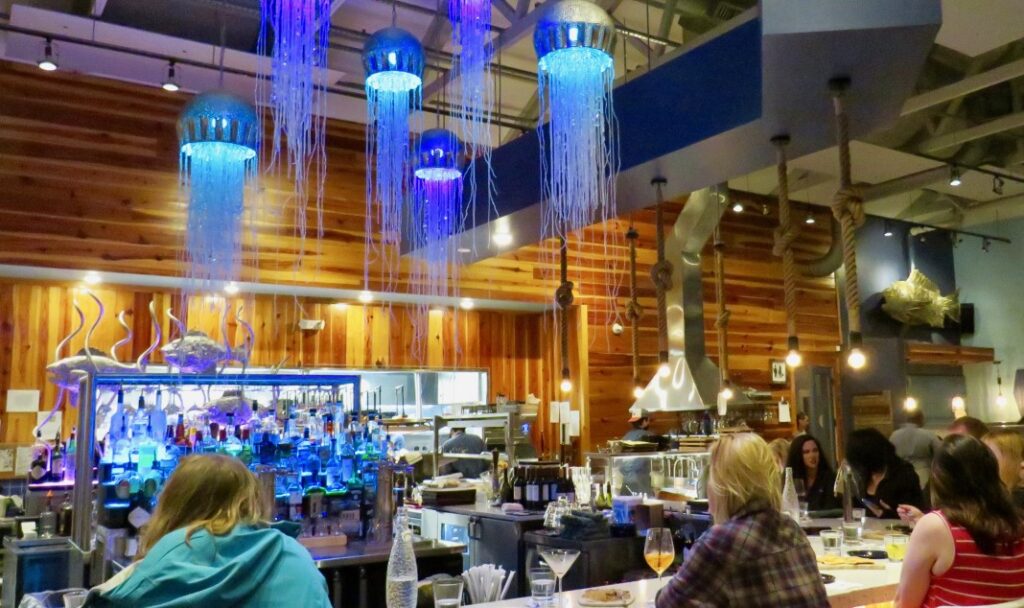 The star of the city's gastronomy scene was the International Culinary Institute of Myrtle Beach. Chef Joe Bonaparte, executive director of the school, helms a myriad of delicious programs and in the elegant Fowler Dining Room, culinary students put their newly acquired skills to the test.
The restaurant is open to the public Tuesday and Thursday nights for dinner and Monday through Thursdays for lunch. Its farm-to-table, "New American" menus vary depending on the season and include grilled meats, pasta, wood-fired fresh fish and desserts such as creamy baked chocolate tart and blueberry-pecan brown butter cake.
"We use local chicken, pork and sustainable seafood. We teach our students to be stewards of the earth," said Bonaparte.
The school offers classes that are open to the public such as Tapas Espanola, ABCs of BBQ, and Mexican Cuisine. They also have camps for kids and teens, a farmers' market on Thursday afternoons and a bakery where you can buy artisan bread and pastries.
"If you are a foodie, this is an exceptional place," Bonaparte noted.
Not only does it please the palate, Myrtle Beach delivers a bounty of beauty for the eye with its art collections and gardens. There is no denying that it is a world-class beach destination for water babies, but dig past the sandcastles and you'll find an unexpected vein of cultural riches.