Crowning the north of Toronto, from the municipality of Vaughan in the west to Markham and Port Perry in the east, is a region full of wineries, breweries, eateries and heart pumping activities. And much of it is a secret to most Torontonians.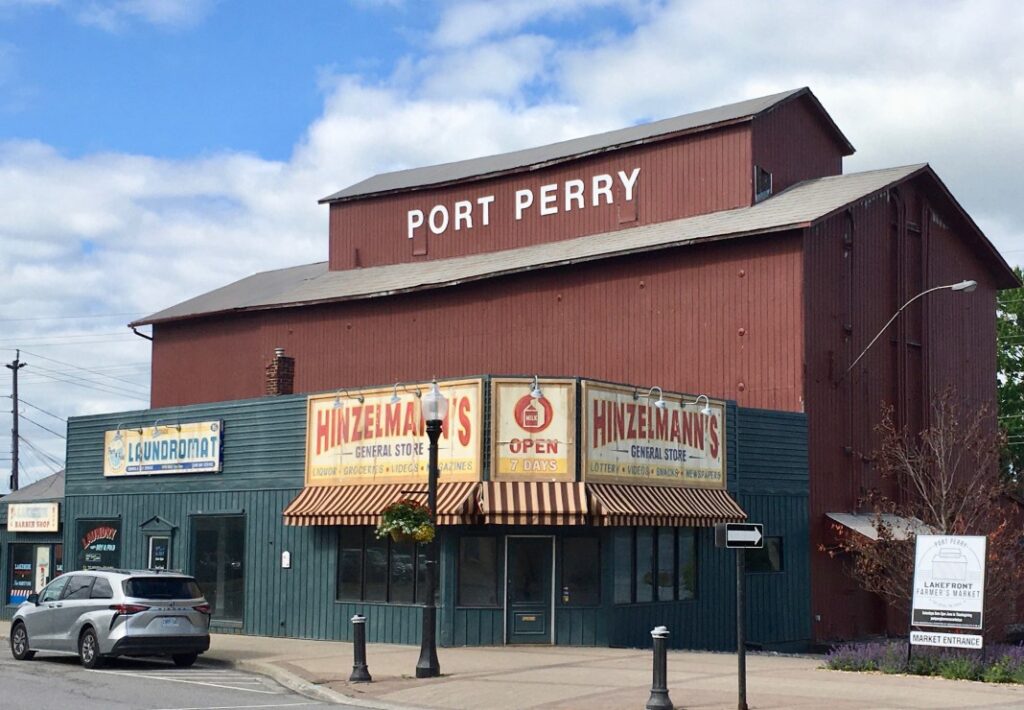 The region is known as York Durham Headwaters and there's so much going on it's worth staying over for a couple of nights, which is exactly what I did recently.
I've known about Canada's Wonderland in Vaughan for years but never gone first thing in the morning. Adrenalin spiked rides, including the scream-inducing Yukon Striker, were a bracing way to wake up and start the day. My experience was complete once I had tucked into a theme park staple, a funnel cake dripping with berry toppings and whipped cream.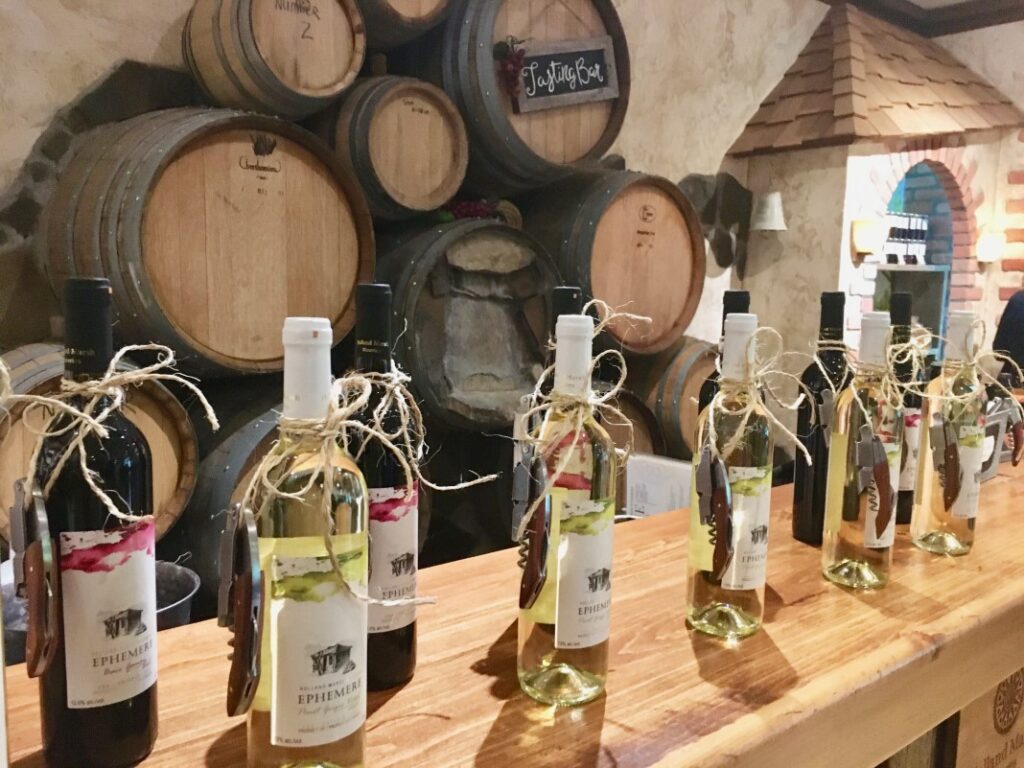 A little later, my heart rate calmed considerably at Holland Marsh Winery. Pouring out samples in the pine-paneled tasting room, Narek Nersisyan explained that his family-run winery used a variety of oak barrels to give their wine some "spice."
"My heritage is Armenian and Armenia oak infuses a sweet creamy vanilla taste," he noted, adding that Hungarian oak injected a smoky, black pepper profile while Bulgarian oak delivered a clove, nutmeg and vanilla flavor.
Of our taster flight of wines, my favorite was the Pinot Grigio. Nersisyan explained that along with family tradition, he enjoyed the business for social reasons.
"No matter what you are drinking, it gets the conversation going."
Heading east, I decided to stop at iFly Whitby, an indoor skydiving operation. It's a popular activity in winter, I was told, especially on weekends. You suit up in a red jumpsuit, strap on a helmet, insert ear plugs and head into the wind tunnel for a one-minute session. As long as you relax and don't twist and turn, your body floats upwards. But, be warned, it is very loud.
After checking into the modern and spacious Toronto Marriott Markham, I headed to nearby Chef88 Elite for dinner. Chef Peter Chow is known for his Chinese, multi-course banquets and award winning dim sum. I had joined a group of friends and we shared cream corn pumpkin soup, lettuce wrapped pieces of Peking duck, sweet and sour sliced pork, braised abalone and lobster with ginger and scallions. The portions were generous, so it was good we all came hungry.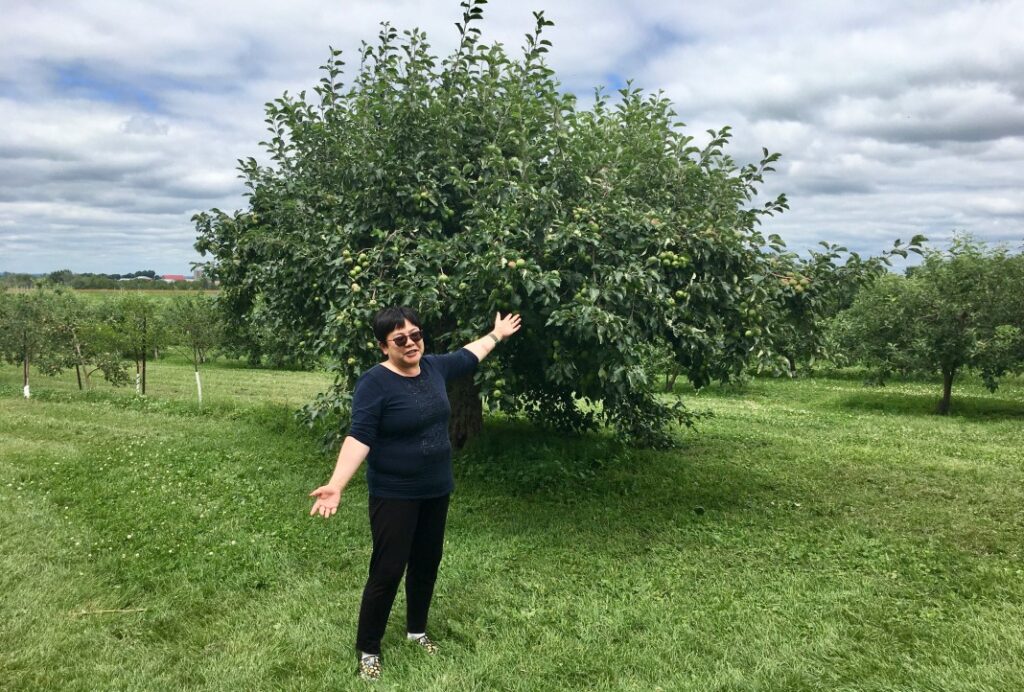 This trip was turning into an edible excursion. The next day I drove a little north to Ocala Winery. Located on a farm with an apple orchard as well as grape vines, the winery featured a century-old barn remade into a gift shop and tasting room.
Owner Lin Yu, a retired civil engineer and her husband Paul, a renovator, bought the 52-acre property five years ago. They grow 18 varieties of apples, plus cold climate white and red grapes.
"I was taught how to make wine by the previous owner. If I knew how hard it was, I wouldn't be here now," she told me with a laugh.
Fruit wine is her specialty and I tasted the Macintosh apple version which was delicious. Taking me on a tour, Lin pointed out her property's most prized possession.
"It's a Duchess apple tree. Planted in 1895, it is older than the farm."
Continuing my countryside drive, I headed east to Port Perry. My destination was Old Flame Brewery. The picturesque restored Victorian downtown was filled with independently owned boutiques and red-brick storefronts. The brewery was housed in the former Ontario Carriage Works where horse-drawn buggies were manufactured starting in 1874. Later it became a farm equipment dealership, a shoe factory, and a knitting mill where NHL sweaters were once made.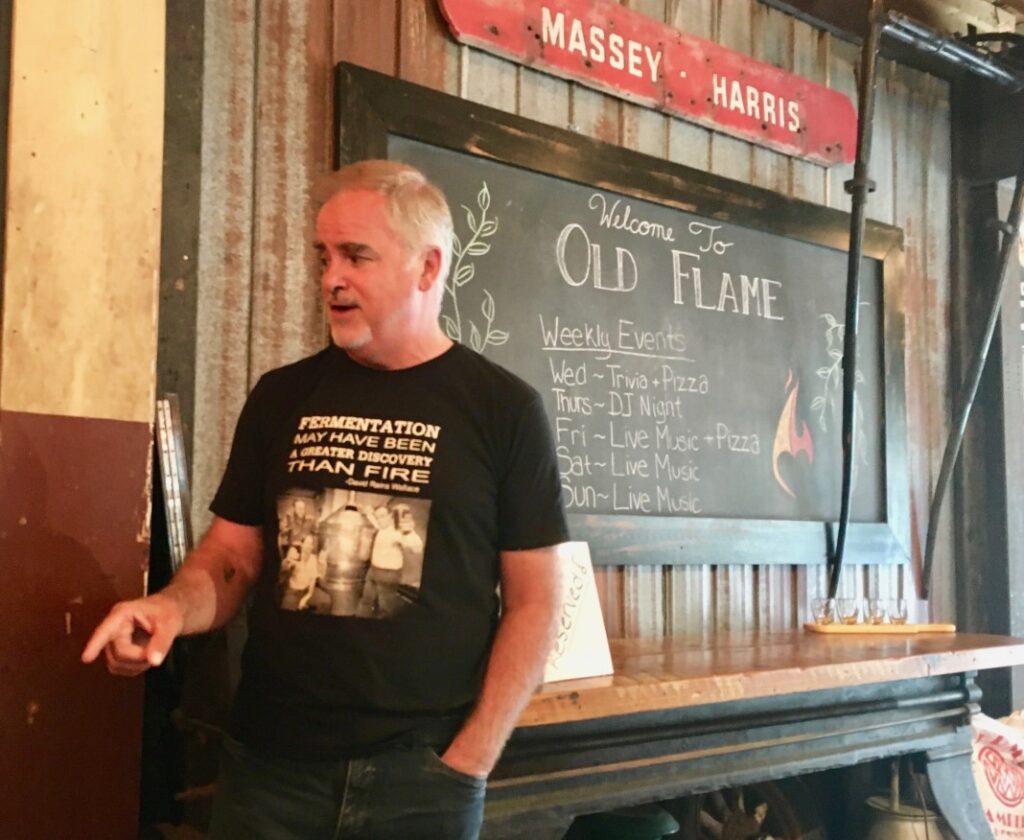 Owner Jack Doak told me when he bought the building in 2013 from the government, it had been an LCBO.
"The renovations took almost a year. We called it the Old Flame because of all the cinders we found from a fire that razed the second floor many years ago."
A warm, post-and-beam space filled with salvaged industrial trinkets, the brewery draws in locals and Torontonian alike, attracted by its German and European style lagers.
"We are the most awarded craft brewery in Canada. They call us the lager lords," Doak said.
That night I checked into the Nestleton Waters Inn which hosts weddings during the summer and offers guests multi-course dinners in winter. The 96-acre property is owned by the Kiezebrink family.
Walking into the bright foyer, the five-star, eight guestroom accommodation felt like a well-loved home. The dining room, overlooking a shimmering pond, was helmed by chef Aaron Moss. Originally from Essex, England he took great care in preparing a variety of small plates for dinner that night. I dined on croquettes with serrano ham and manchego cheese, braised beef cheeks, paella with shrimp, and chicken and spicy sausage. The quality of the dishes was superb.
On my final day I visited Forget-me-not Alpacas in Beaverton. Owned by Sandra Bannon and her husband Jeff, the farm offered tours and opportunities to get up close for selfies with the cuddly creatures.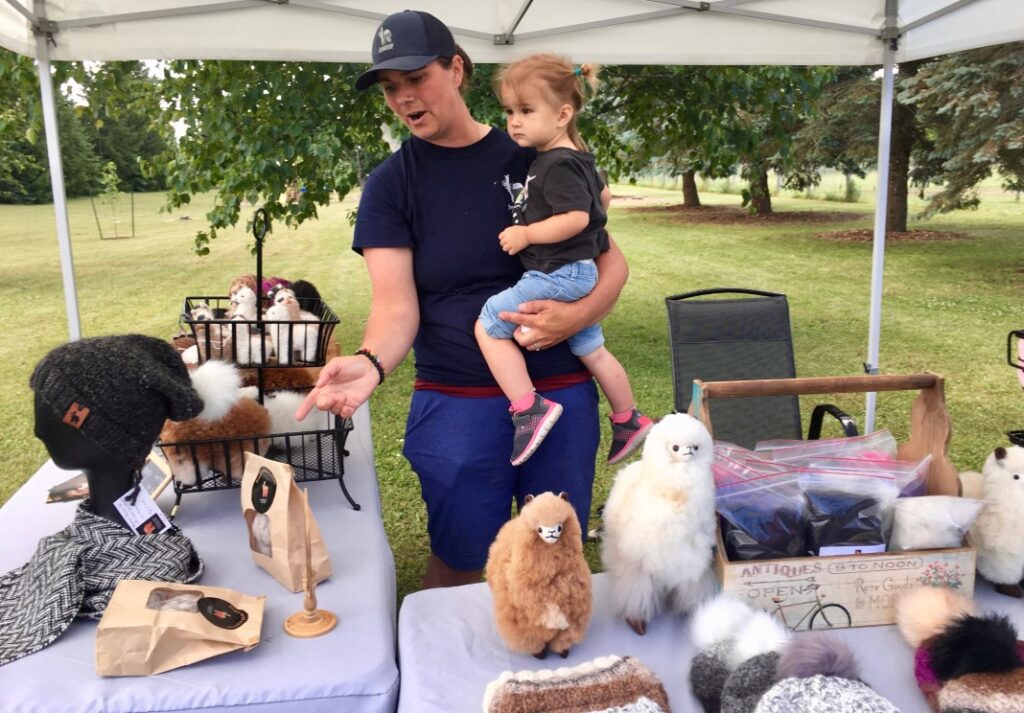 Needing a little color to take home, I stopped into White's Creek Flower Farm. Owner Harriet Drake gained her love of flora from her native Holland and started the business four years ago as a retirement project on the family farm.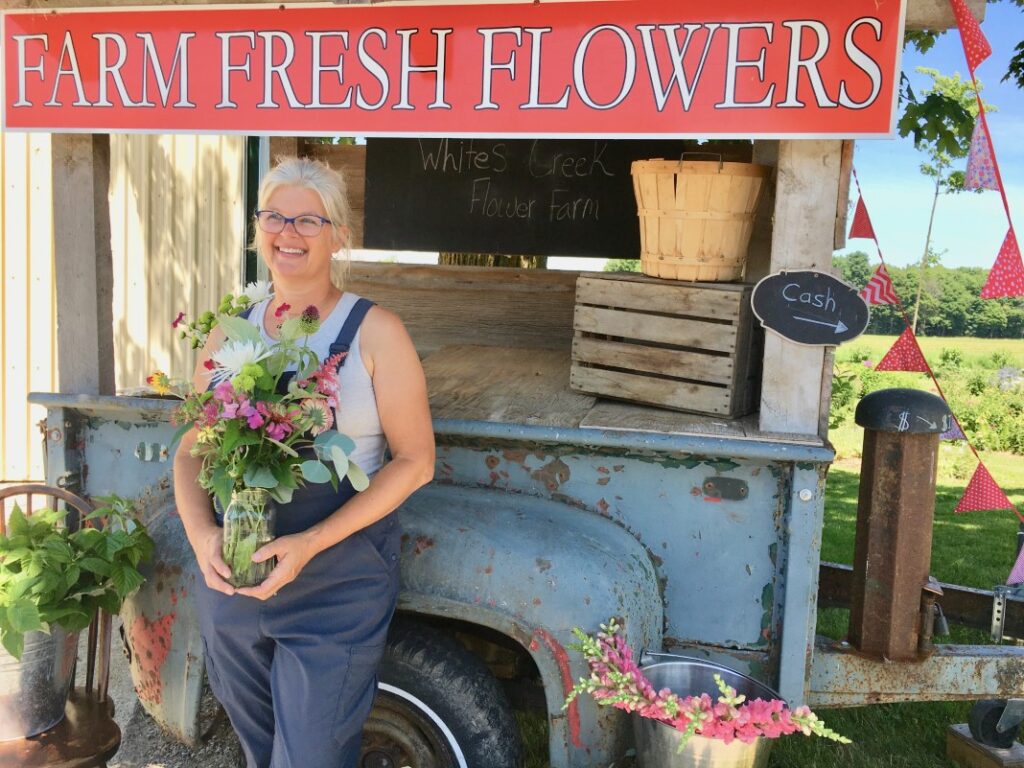 "I used to milk cows here. It was a great place to raise my three girls and now my grandchildren love to visit."
After picking a bundle of beautiful blooms I hopped in the car and headed to my last stop.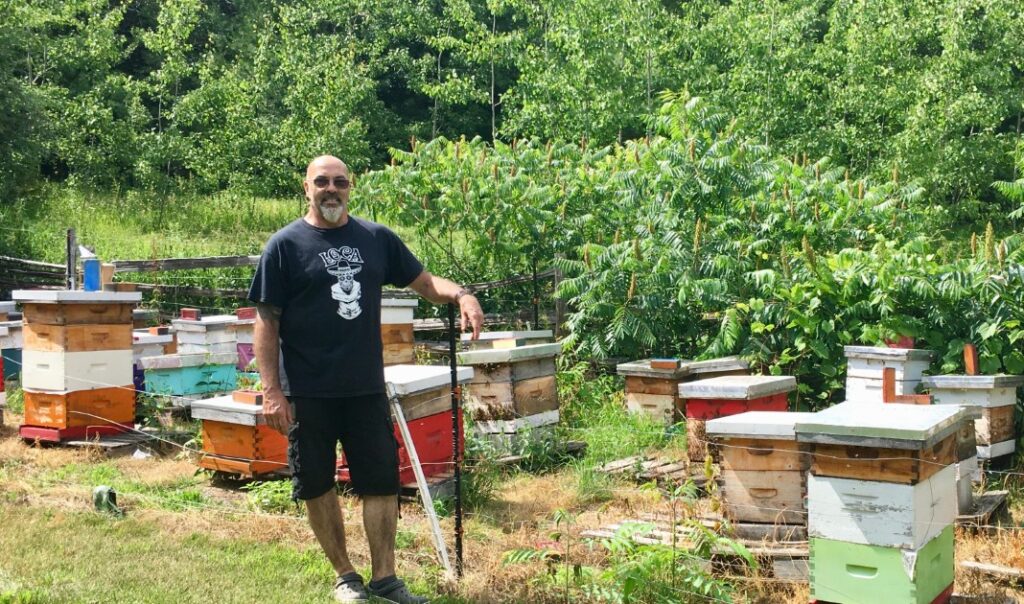 Villa Vida Loca, in Sunderland, was started by Brian and Ann Hawley originally as an apiary. They spent a lot of time selling their honey at local markets and eventually opened their own shop where they also offer products made by their market friends. Now the business has expanded to a smoke shack where they serve delicious home-made BBQ on weekends (May- November) and special outdoor live music events.
Belly full and a car full of blooms, I was ready to go home. What a treat to discover this region north of Toronto.
Take a short drive and you'll find a whole new world opens up.