After a week of unseasonably warm and sunny weather, the first cherry blossoms have started to bloom at High Park. Peak bloom is expected later this week.
According to the latest update from Sakura Watch, the summer-like weather last week has accelerated the blooming process of cherry blossoms, and the first pink flowers have started to open up. All the trees are currently in stage 5 of the blooming process, with buds extending and just a few steps away from full bloom.
According to Sakura Watch, peak bloom begins on Thursday, April 20th, and ends on April 28th. The duration of the viewing time will depend on whether the weather remains stable until the end of the month and allows for an extended viewing time, or if bursts of rain and strong winds will cause the petals to fall earlier.
Now is a great time to see the newly bloomed cherry blossoms. To experience the full peak bloom, plan to visit later this week or over the weekend. But be sure to pack an umbrella!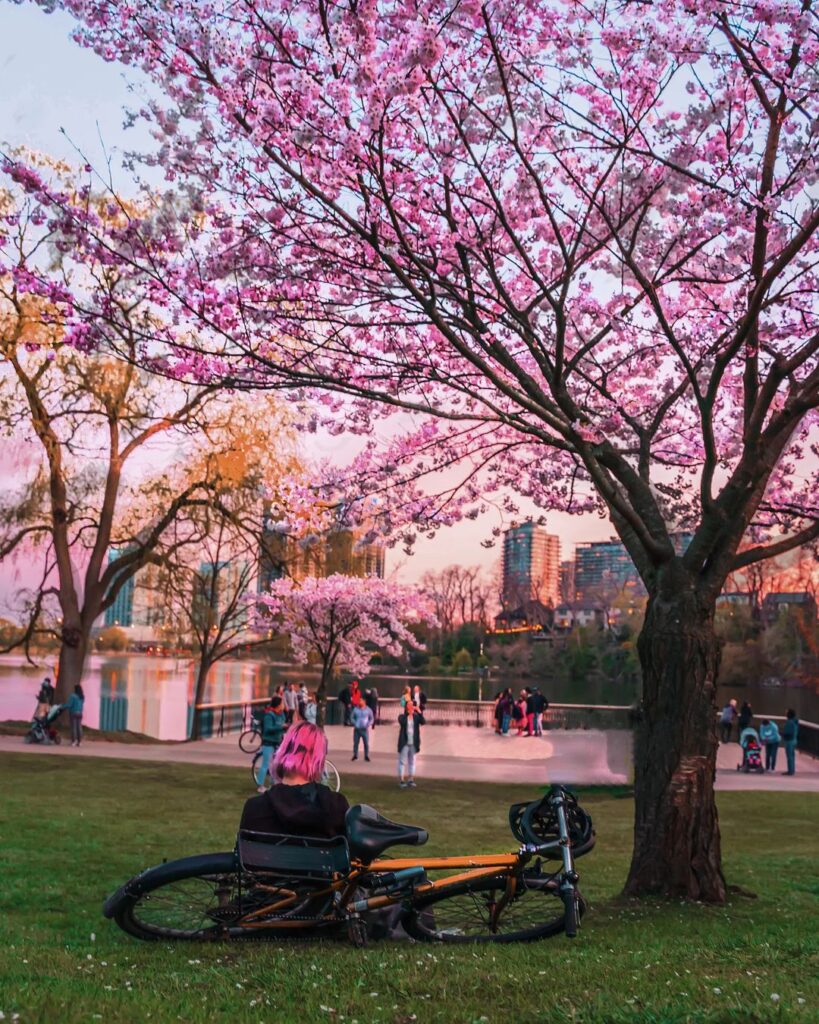 High Park and other famous cherry blossom viewing spots such as Robarts Library will be crowded. Typically, cherry blossoms last only 5 to 10 days before they start falling off the trees. If you prefer less crowded places, there are other spots to view cherry blossoms, including Trinity Bellwoods, Port Lands, Birkdale Ravine, Centennial Park, and Broadacres Park.
Photos: @Argenel