Cherry blossoms, a cultural symbol of Japan, have become an inspiration for many people around the world. And now, Canada also has some of the most beautiful cherry blossom viewing spots. From British Columbia to Ontario and Quebec, there are many places to experience the beauty of these delicate flowers in our Great White North.
In British Columbia, cherry blossoms usually bloom from late March to early May, while in Ontario and Quebec, they typically bloom in late April or early May, depending on the weather. However, this year the unseasonably warm and sunny weather has brought out the first blooms earlier than expected in High Park, Toronto and some parks around the Greater Toronto Area (GTA).
High Park in Toronto is a wonderful place to view cherry blossoms in Ontario, with over 2,000 cherry blossom trees. Centre Island, Trinity Bellwoods, Centennial Park in Toronto, and Kariya Park in Mississauga are also great spots to view the cherry blossoms.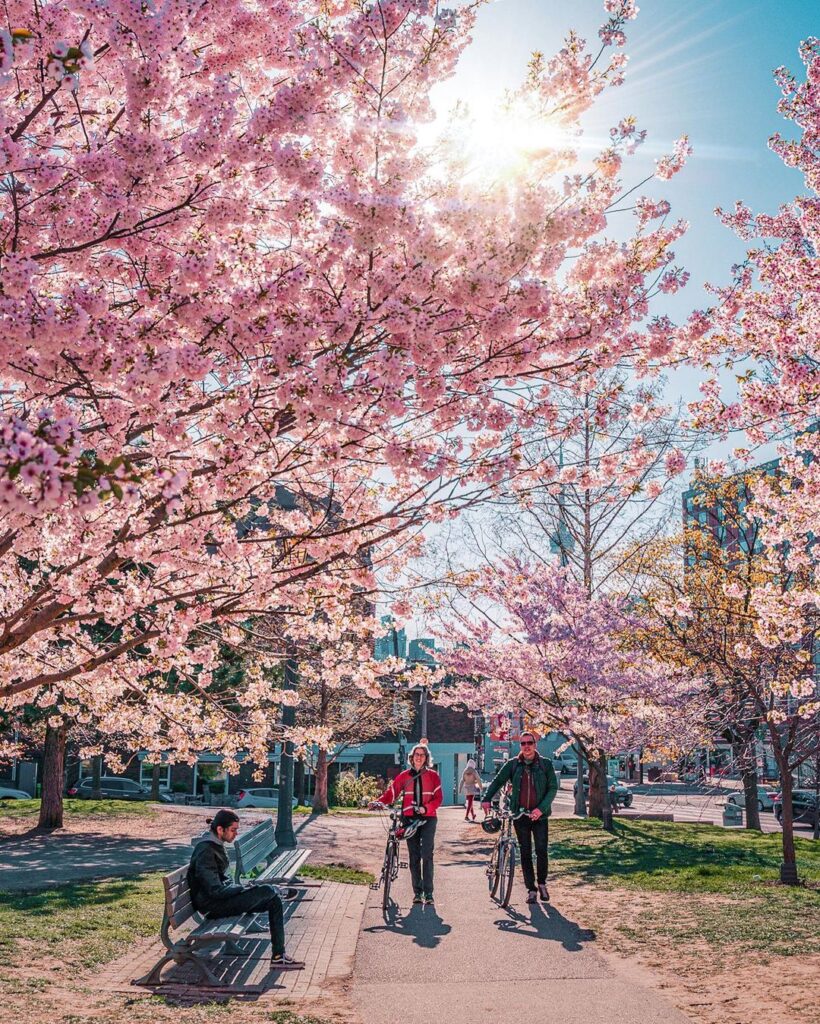 Spencer Smith Park in Burlington has cherry blossom trees lining both sides of the walkway. When the blossoms are in full bloom, they create a stunning canopy, enveloping you in pink. The Royal Botanical Garden is also a great place to view cherry blossoms and other plants in Burlington.
In Oakville, you can visit Gairloch Gardens and view the cherry blossom trees lining the waterfront path, sitting on rocks and enjoying the peaceful scenery.
In Hamilton, you can view them at Bayfront Park and Gage Park, Centennial Park in Dundas.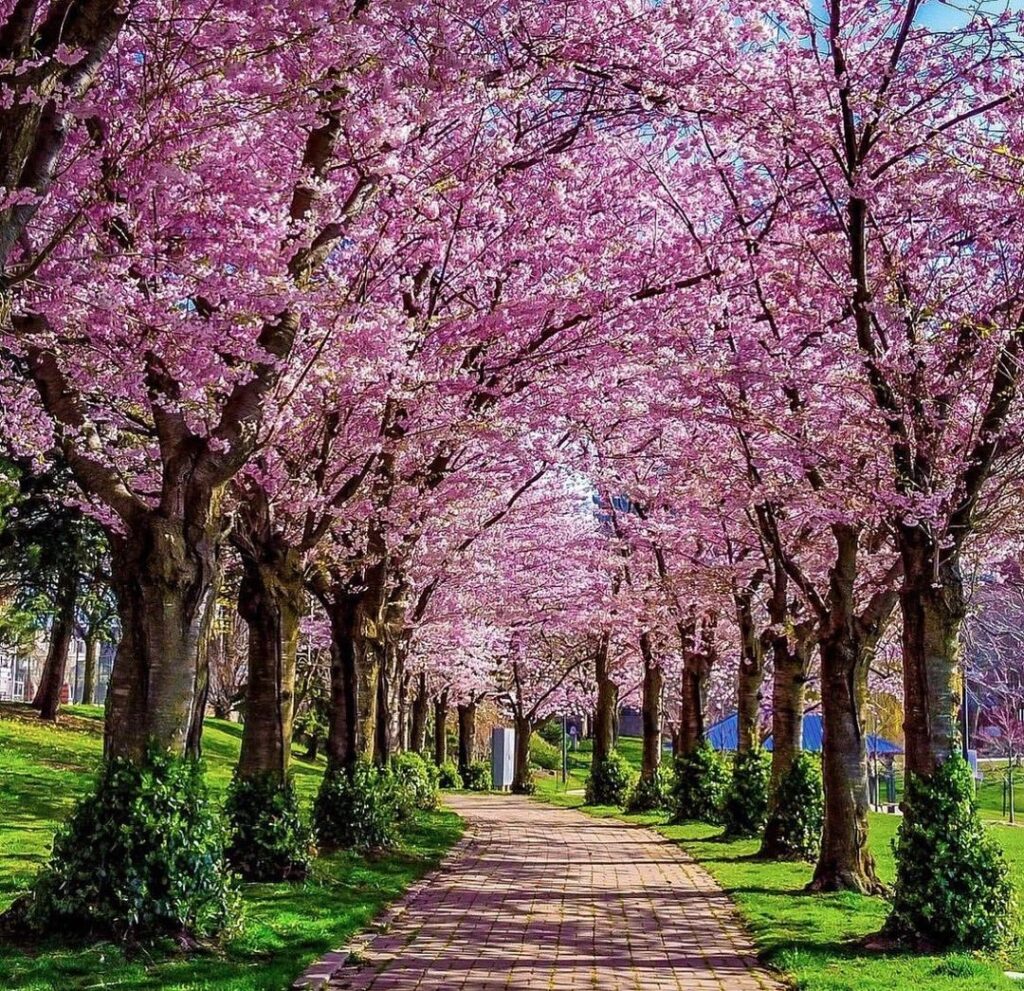 Niagara is a wonderful destination to watch these seasonal blooms, around Kingsbridge Park and you can enjoy the picturesque views while driving up and in the Botanical Gardens.
In Ottawa, a great place to view and bask in the cherry blossom's beauty is the Dominion Arboretum or Go for a walk or bike ride along the Rideau Canal this spring and you'll see a few displays of blossoms in Ottawa along the way.
In Vancouver, the cherry blossom trees at Stanley Park create an impressive pink hue along the walking trail. The Vancouver Cherry Blossom Festival celebrates the beauty of these flowers with various events and activities. Butchart Gardens in Victoria is also an iconic place to view cherry blossoms.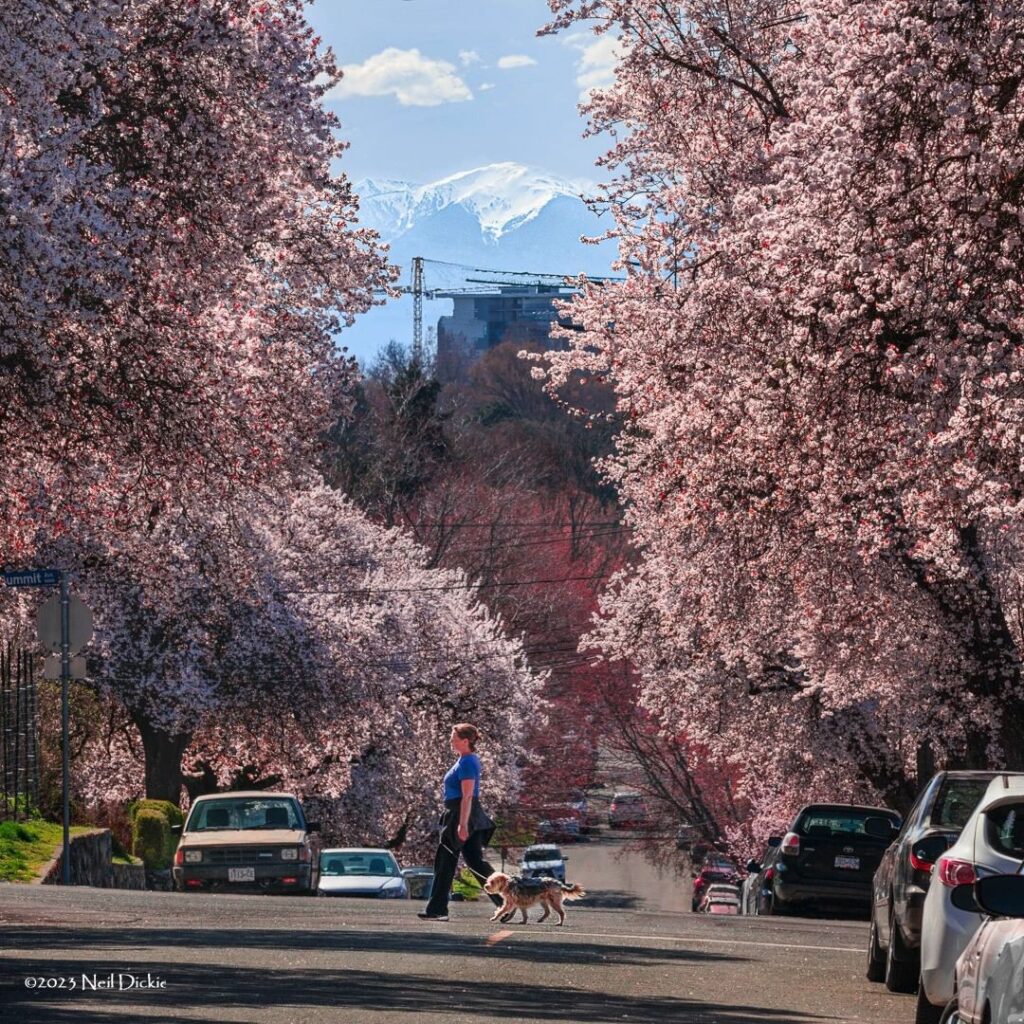 Montreal's Botanical Garden has over 1,000 cherry blossom trees that bloom in late April or early May, with a Japanese cultural festival during cherry blossom season featuring traditional Japanese music, dance, and food. Quebec City is also another great place, with cherry blossoms scattered throughout the city.
Wishing you all a colorful cherry blossom season with many impressive selfie photo opportunities!