A new coronavirus subvariant known as EG.5 is on the rise in Canada and has been circulating since at least May, as per the Public Health Agency of Canada (PHAC). While EG.5 is considered more infectious and capable of evading immune defenses, evidence suggests it does not lead to more severe illness. The subvariant accounts for about 36% of cases in Canada between July 30 and August 5. EG.5 was listed as a variant under monitoring by the World Health Organization (WHO), but not a variant of concern or interest.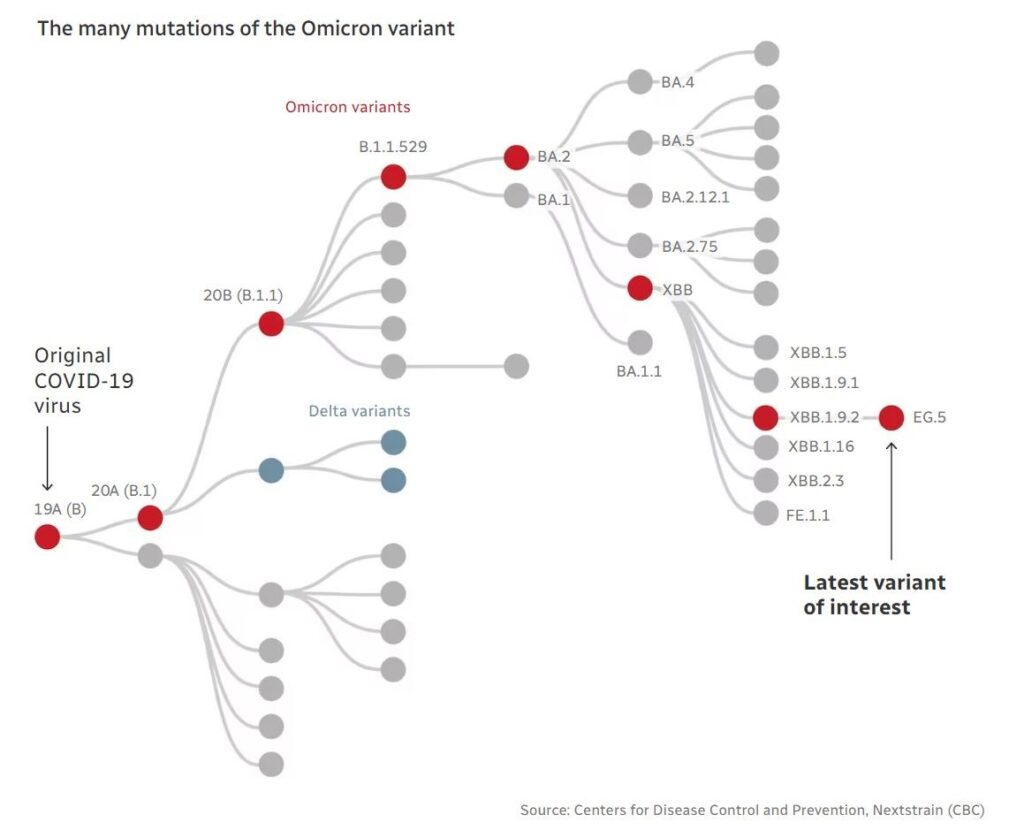 EG.5 is a subvariant of the Omicron lineage, which is the most prevalent version of the SARS-CoV-2 virus in Canada. Although EG.5 is more infectious due to its mutations, it's not expected to cause greater severity or impact existing vaccines and therapeutics significantly. Despite the increase in EG.5, it's uncertain whether it's driving the recent uptick in COVID-19 cases in Canada.
Experts are actively monitoring EG.5 and its potential effects on disease severity, spread, and vaccine effectiveness. EG.5 has been found in several countries, including the United States, Europe, and Asia. The next round of vaccine boosters in Canada is likely to target the Omicron family of sub-lineages, which includes EG.5. Experts believe that the boosters will still offer protection against EG.5 due to its lineage. Wearing masks in crowded indoor spaces, getting booster vaccines, and using at-home tests to determine when to stay home are recommended to mitigate the virus's spread.
Overall, while EG.5 is more infectious, current evidence suggests that existing measures, including vaccines and precautions, are still effective in managing its impact.