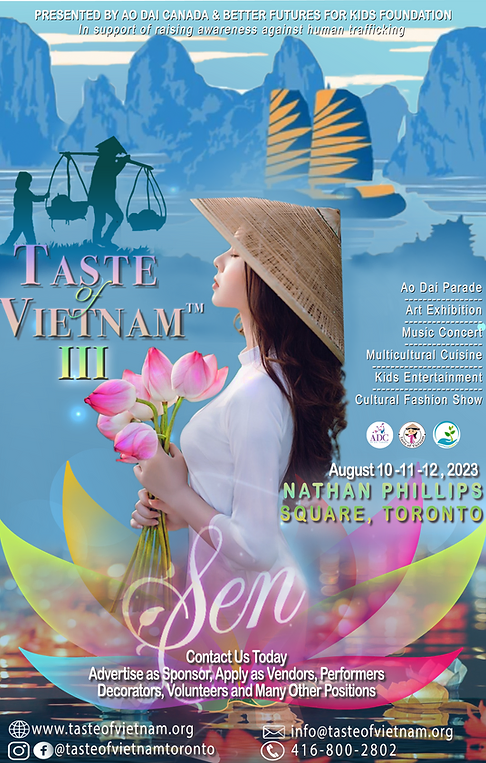 This August, you will have the opportunity to explore the beauty, flavors, and culture of Southeast Asia at the annual Taste of Vietnam food festival.
From August 10th to 12th, this joyous event will take place at Nathan Phillips Square, featuring art, cuisine, music, games, and cultural parades.
Since its first edition in 2019, the festival has attracted many well-known vendors recognized by long-time residents of Toronto, such as Ginger and Gong Cha. Therefore, this year's event promises to delight attendees with authentic Vietnamese dishes like pho and even traditional Vietnamese coffee.
According to the organizers, "last year's event exceeded all expectations with a record-breaking attendance of 45,000 people." This year, you can witness the magic of lotus flowers and immerse yourself in the beauty and culture of Vietnam.
The organizers have announced that the 2023 Taste of Vietnam (TOV) event will celebrate the beauty and significance of the lotus flower, a national symbol of Vietnam.
Taste of Vietnam will take place from August 10th to 12th at Nathan Phillips Square – 100 Queen St W, and admission is free.