Despite its small size, Taiwan has a big heart. Officially part of China, it is very different from its sprawling neighbor in so many ways. Government officials are elected democratically, entrepreneurs thrive, and its culture is unique.
On a recent trip to this lovely island, I landed in Taipei and hopped on a high-speed train to Tainan.
A COMPLICATED HISTORY
Taiwan's oldest city has a population of almost two million and was once its capital. Some of the first colonizers in Taiwan, along with the Chinese, were the Dutch, and Spanish.
At Anping Tree House, I saw the remains of a warehouse from the turn of the last century behind Tait & Co. Merchant House. The district of Anping contained Taiwan's earliest port.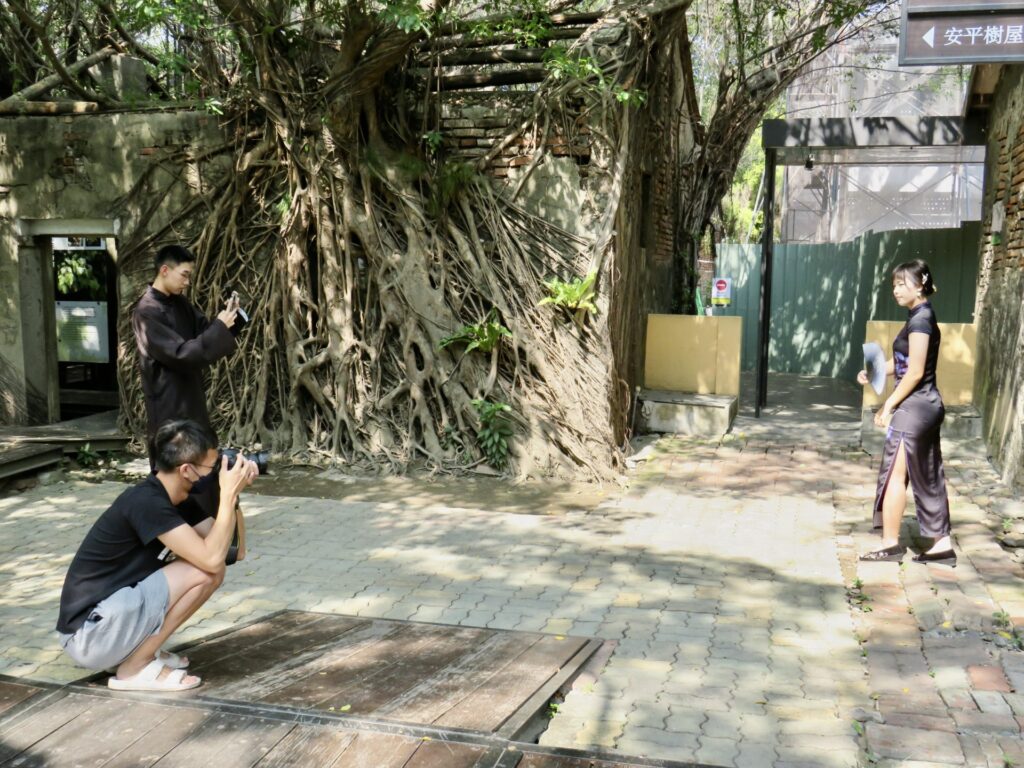 During the Japanese rule, 1895-1945, the warehouse stored salt. Today it is in the firm chokehold of Banyan trees and roots.
Wooden paths and steel structures gave me a bird's eye view of the area as well as the little that remained of the warehouse.
It was a prime example of how nature reigns in this tropical climate.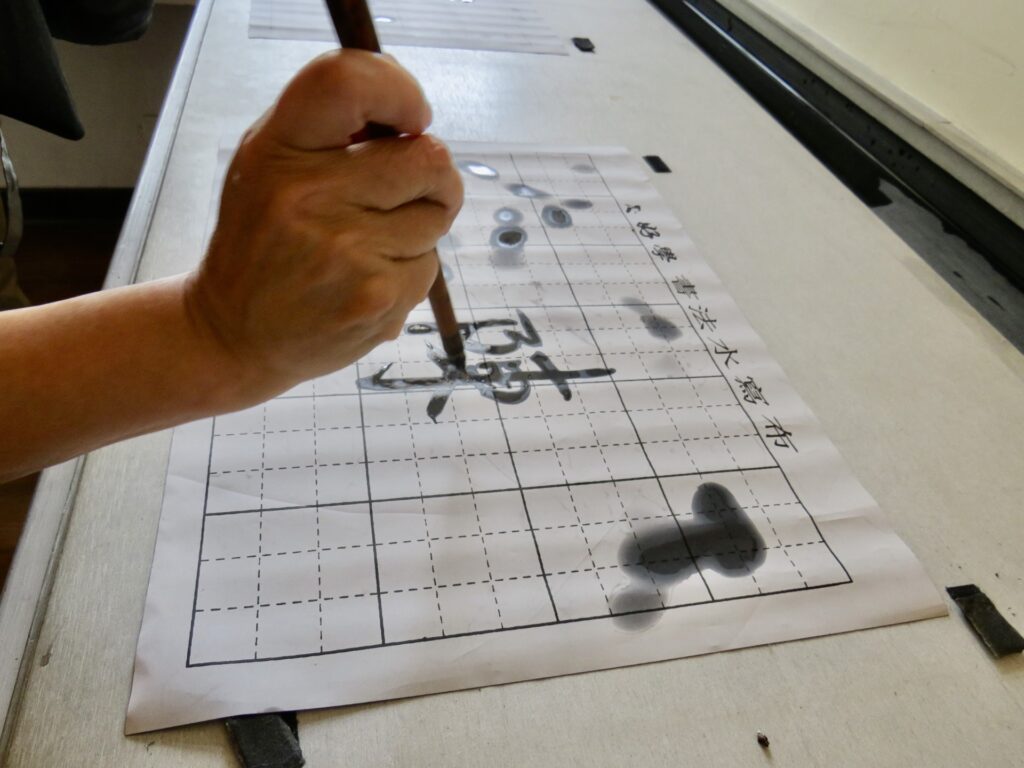 Next door was a museum where I tried my hand at Taiwanese calligraphy.
The museum also housed an exhibit called Connecting with the World: Open the time treasure box of Anping – Dutch cultural relics from the 17th century. The Dutch had a colony on the island for a little more than 40 years in the mid-1600s as did the Chinese. After the Dutch were ousted by the Chinese, many of their buildings remained.
The Spanish also had a colony at the northern tip of the island during this time. It was a base from which they could trade silver with Japan. Taiwan itself had attractive trade possibilities with its camphor, sulphur, sugar cane, and Oolong tea which both the Dutch and Spanish were interested in.
The Spanish were there for less than 20 years. They ceded to the Dutch Republic in 1862.
TEMPLE HIGHLIGHTS
My head was spinning trying to keep up with all the various invasions. It was time for some quiet reflection.
At the Tainan Confucian Temple, I entered through the Pangong Stone Archway. The temple was built in 1665, and the entrance was erected in 1777.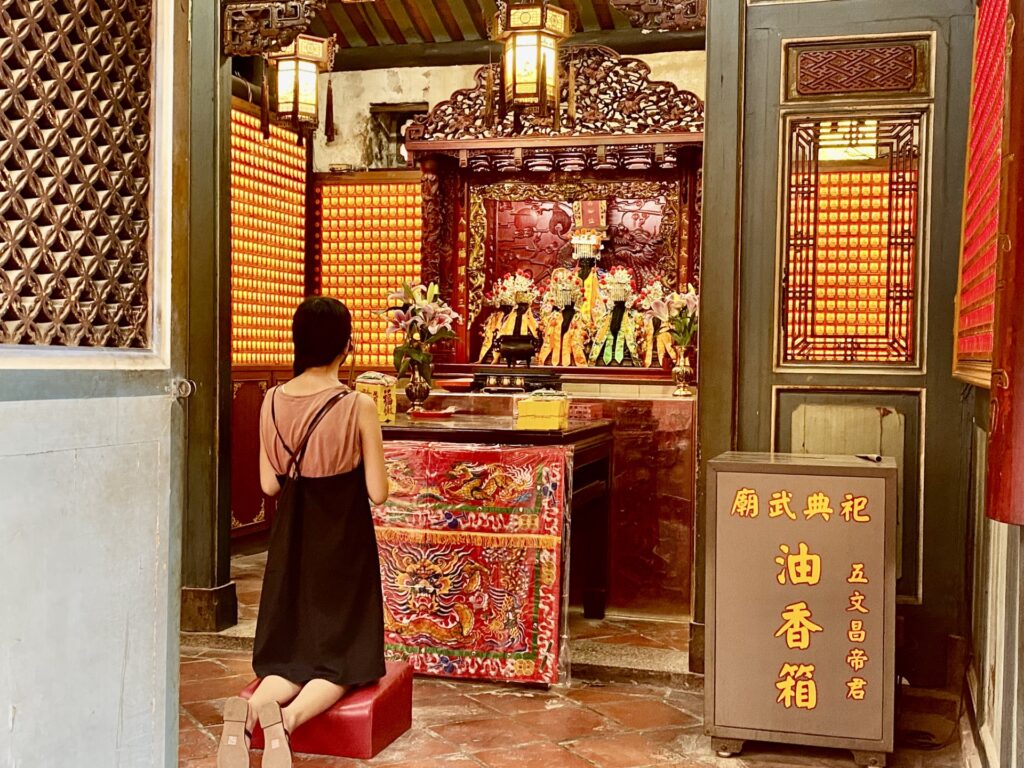 Once inside the complex, I explored the Pavilion of the God of Literature, as well as the Hall of Edification. Originally a centre for studies and classical education, the temple is popular with students praying to do well in their exams.
Tainan has more temples than any other city in Taiwan. My guide, Ivy Chen, explained how to differentiate the Taoist temples from the Buddhist ones.
"The Taoists look like there is a party going on. The roofs are covered with figures of dragons and deities."
Aside from the exteriors, she described how worship differs.
"At Taoist temples, people pray for things they want and need. Buddhists are more calm and solemn. People there study and think about how they can serve others."
She noted that many people in Taiwan are both Taoist and Buddhist.
At the Buddhist Guan Gong Temple, Chen told me, that Gong was the most widely worshipped deity in Taiwan.
"He is the God of justice, courage, and loyalty. He gives prosperity for business and wards off evil," she explained.
My spiritual hunger was sated and it was time to pay attention to my grumbling stomach.
FABULOUS FOOD
Tainan is known as Taiwan's food capital with a huge variety of restaurants and street vendors. Many Taiwanese head there for a culinary getaway.
When I lunched at Du Hsiao Yueh, I saw why. This restaurant is known for Tan Tsai shrimp noodle soup, local flavors, and a cultural atmosphere.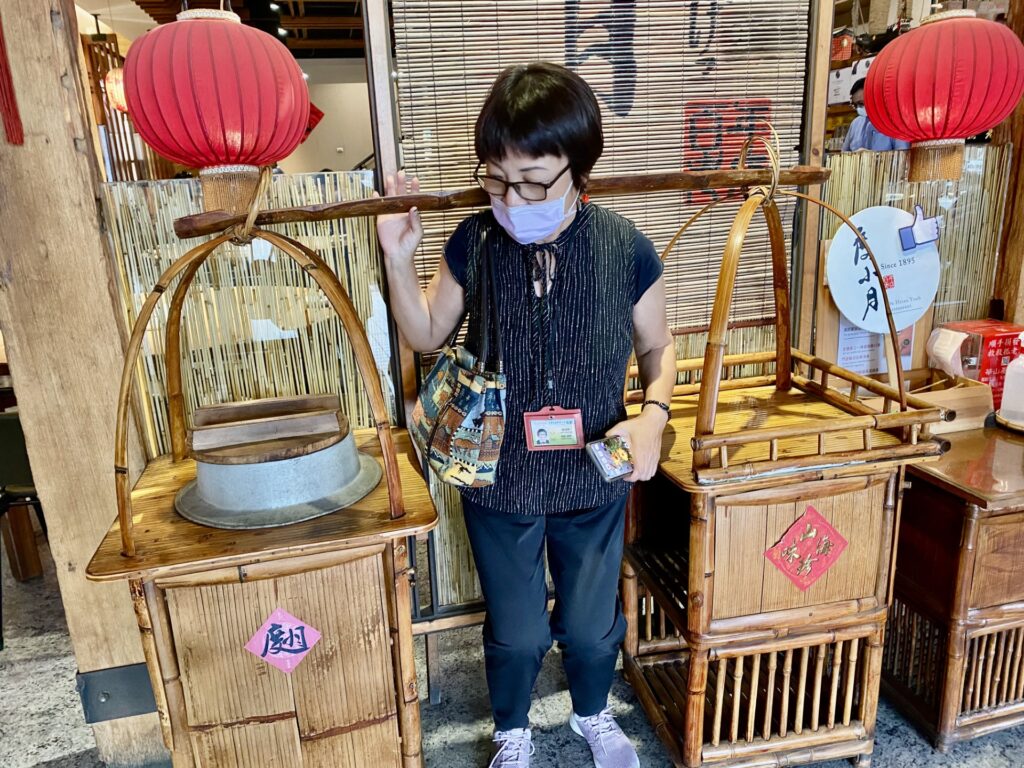 At almost 130 years old, it is the oldest noodle shop in the city. The original owner, Hong Yu To, started as a street vendor. His noodles became so popular he opened a restaurant. Now there are several branches, but the main one on Zhongzheng Road is where you'll find artifacts from the early days including red lanterns, late Ching bowls, ceramic pots, and bamboo chairs. At the entrance is Hong's original shoulder carrying pole and noodle soup container.  The business was started in 1895 when the typhoon season wrought havoc on the fishing industry.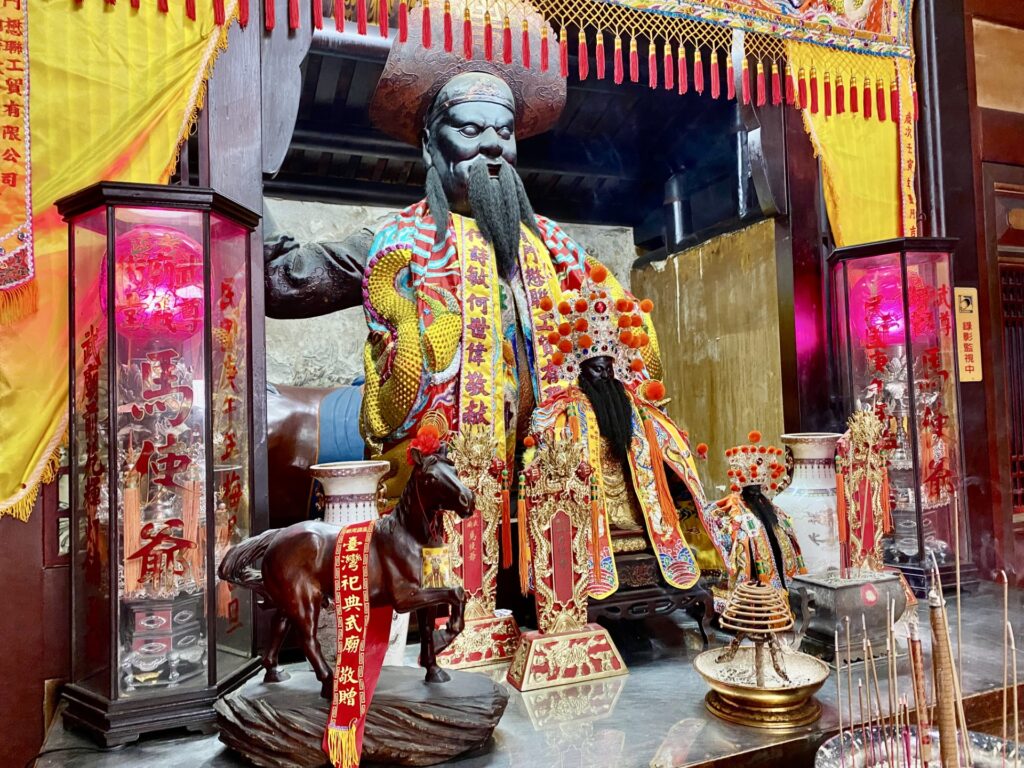 Hong sold noodles in front of Shui Xian Gong Temple to the beleaguered fisherman.
Eventually, his shrimp noodle soup became a beloved staple of the townspeople.
The restaurant has remained in the family and many dishes use the original recipes.
"Let the spirit of a small bowl of noodles be passed down," stated the menu.
A specialty I had to try was the Hundred Year Dan Zai Noodles, with minced pork, shrimp, vinegar sauce, broth, and noodles. It was delicious. Since I was with friends, we also tried grilled milkfish, deep-fried oysters, and braised pork knuckles with peanuts.
Craving a coffee afterward, we headed to the Narrow Door Café. The entrance was as advertised. Slim. I almost had to turn sideways to get in.
Located in a former mansion, it has been a coffee shop for 20 years. Rustic yet charming, very little had been done to modernize the space. I knew enough not to order any food, or I'd never get out again.
Tainan can get warm and a great way to cool off is with a bowl of shaved ice and fruit. At the Lily outdoor fruit café, I noticed all sorts of combinations of seasonal Taiwanese fruits including mangos, berries, and watermelon. When you order, they are sliced fresh and so refreshing.
That evening I took a stroll along Shennong Street, a landmark pedestrian walkway dating from the Qing dynasty (1683-1895). Paper lanterns lent a soft glow to the bustling corridor lined with shops, bars, and food vendors.
The next day, to satisfy my sweet tooth, I went for a gelato at Nan Cheng Yu Shi. The former hotel has been transformed by Japanese architect Sou Fujimoto into an intriguing series of stairs, platforms, and covered outdoor space. The design was inspired by Tainan's twisting alleyways.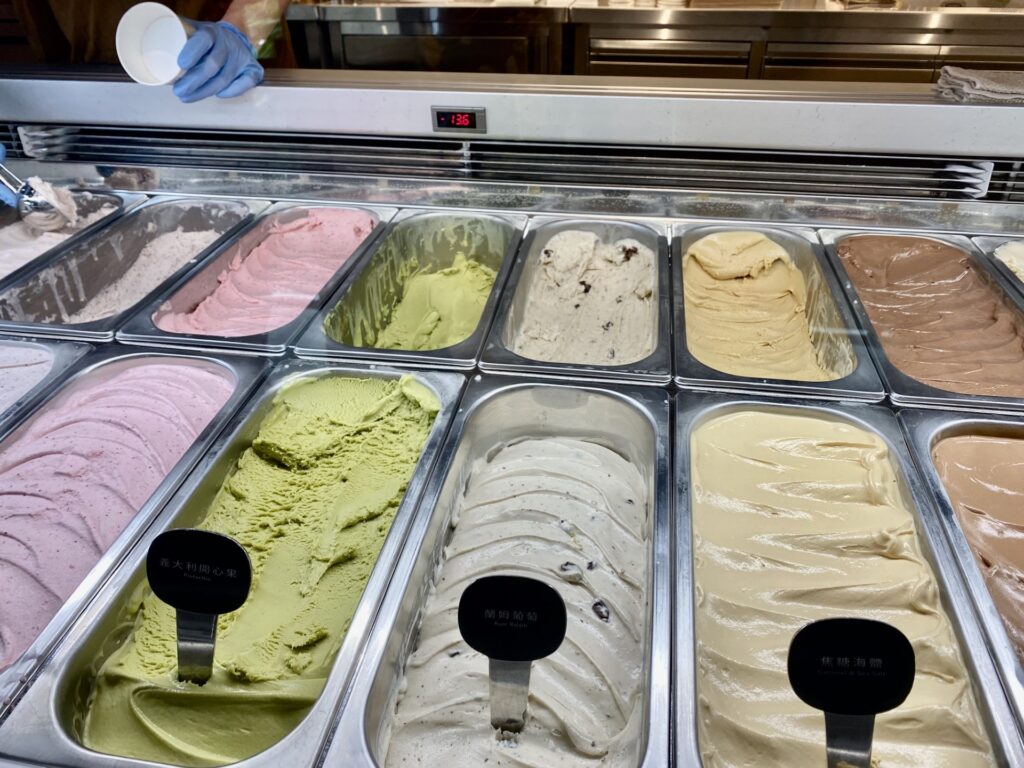 I settled into one of the niches near the counter and dug into a creamy cup of Fuyuan peanut gelato. The gelato maker, Vincent Lin, learned his skills at Le Cordon Bleu College of Culinary Arts in Seattle. There was a multitude of flavors to choose from including strawberry, pineapple, and, interestingly, smoked cheese.
"I source as much as I can locally. For instance Fuyuan Peanut Butter is a Taiwanese brand that uses only salt, sugar and peanuts. It has been around for more than 70 years," explained Lin.
A SHOPPING HUB WITH HISTORY
For souvenirs, the five-story Hayashi Department Store was my last stop. Built in 1932 when Taiwan was under Japanese rule, it had the look and feel of a vintage, high-end dry goods emporium. Deserted for decades, it underwent an eight-year restoration and was reopened to the public in 2014.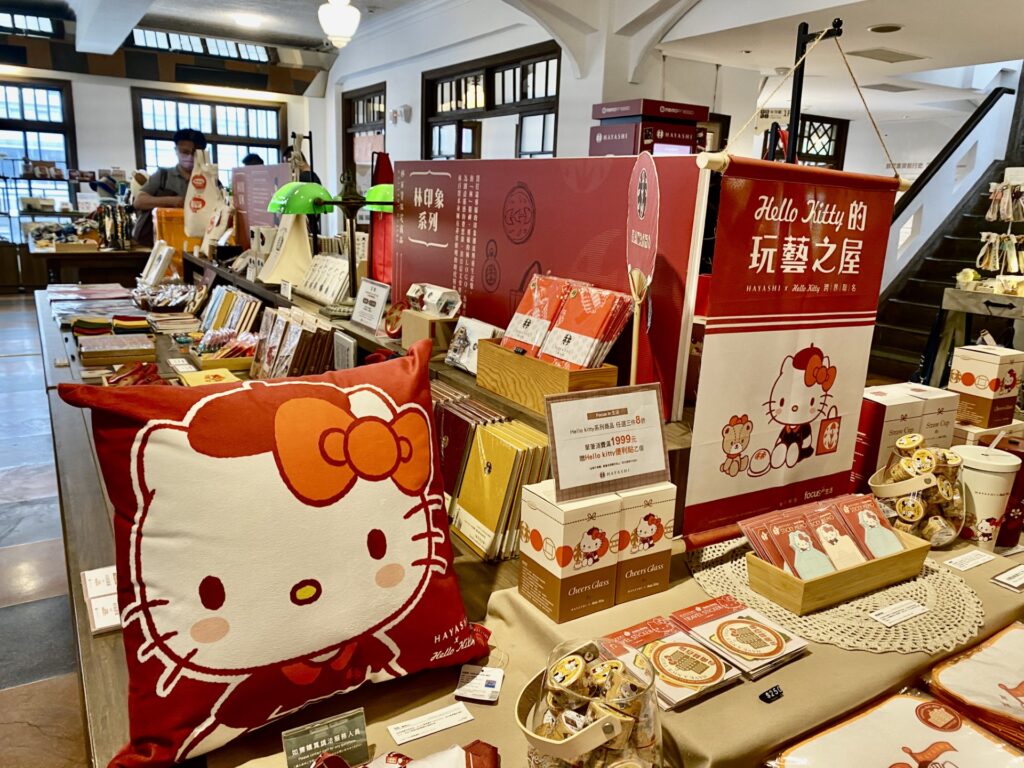 An ancient elevator took me up to the rooftop terrace. The first thing I noticed was a Japanese, one-of-a-kind, Torii shrine.
Looking over the terrace railing, I could see machine-gun bullet marks in the bricks from when American fighter planes attacked at the end of World War Two.
Filled with history and remarkable food, Tainan is a great place to start exploring the island of Taiwan. Go there and you'll get a delicious taste of the past and present.