To answer this question, CTV News Toronto sent out a team to three stores with a list of ten essential items. The stores in question were No Frills, Food Basics, and Sobeys in Toronto. The list of items included bread, bananas, milk, eggs, butter, chicken breast, cheese, spaghetti, peanut butter, and tuna. Here is what they found:
Bread:
When it came to a white loaf of bread (675g), No Frills had the cheapest price at $1.99 on their "in-store feature" No Name white loaf of bread. Food Basics and Sobeys both had higher prices, with a white Dempster loaf priced at $3.39 (or two loaves for $6) at Food Basics, and $3.00 (or two loaves for $6) at Sobeys.
Bananas:
Bananas were priced at less than a dollar per pound at all three stores, with No Frills and Food Basics selling them for $0.59, and Sobeys selling them for $0.69.
Milk:
Cartons of milk (2L) were priced the same at all three stores, costing $5.19. Each store had a different brand of milk: Neilson at No Frills, Beatrice at Food Basics, and Sealtest at Sobeys.
Eggs:
A 12-pack of large eggs was similarly priced at all three stores. No Frills and Food Basics both offered the cheapest options with No Frills' No Name eggs and Food Basics' Selection eggs both priced at $3.69, while Sobeys' Compliments carton was ten cents higher at $3.79.
Butter:
Aluminum foiled bricks of salted butter (454g) were cheapest at No Frills, costing $5.99. Butter at Food Basics and Sobeys were priced the same at $6.49.
Chicken Breast:
Unsurprisingly, chicken breast was the most expensive item at each store. Food Basics offered the lowest cost of poultry at $15.34 for 1.025 kg. No Frills' most comparable package of chicken breast was priced at $16.97 for a 1.028 kg pack. Sobeys had the most comparable packages of chicken breast at 1.054 kg for $20.89, or 0.928 kg for $18.39.
Cheese:
A block of old cheddar cheese (400g) was most expensive at Sobeys, costing $6.99. No Frills' identical purchase was priced at $5.99 while Food Basics had a special feature, where their Black Diamond block of old cheddar was $4.88 for this week only.
Spaghetti:
Spaghetti (900g) cost $0.99 at Sobeys, the cheapest of the three stores. Spaghetti at Food Basics was priced at $1.79, while at No Frills it was $2.29.
Peanut Butter:
A one kilogram jar of smooth or crunchy peanut butter was nearly on par at No Frills and Food Basics. At No Frills, it cost $4.79 while at Food Basics, the identical product costs $4.44. Sobeys' peanut butter was more expensive at $5.99.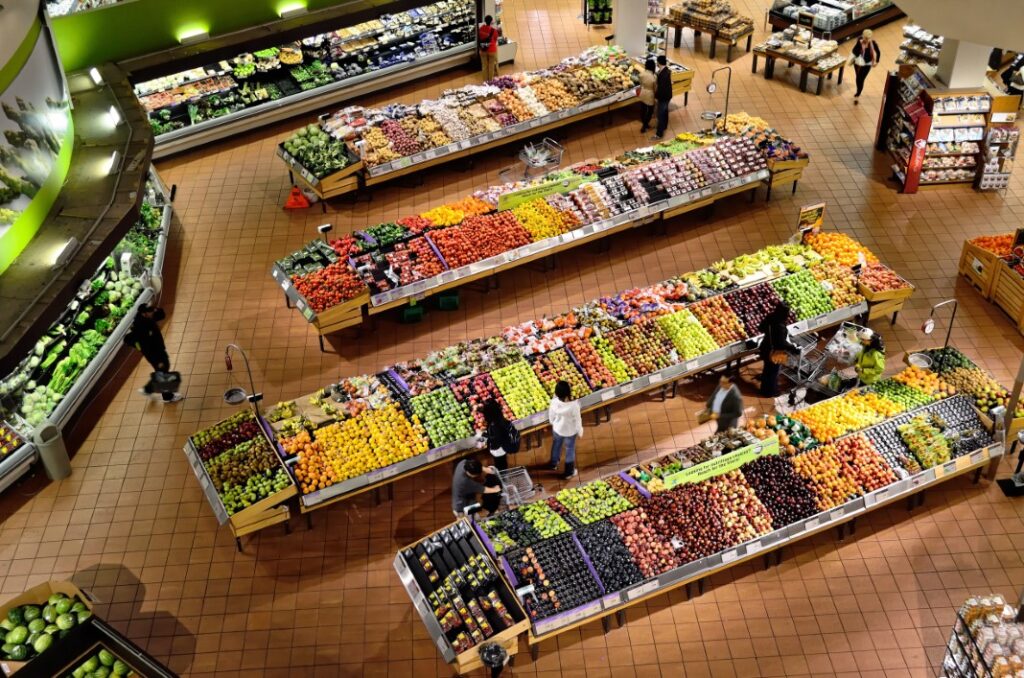 Tuna:
The same brand of white tuna was sold at all three stores at different prices. No Frills and Food Basics offered a can (120g) of tuna for $1.39 and $1.99, respectively. Sobeys had a significant cost difference, with a can of tuna priced at $3.29.
Which one was the cheapest?
The grocery bill was the cheapest at No Frills, totalling $48.88.
Food Basics followed extremely close behind, costing only 2 cents more at $48.90.
The price tag at Sobeys was significantly higher, exceeding $50 and reaching a total of $56.51.
While No Frills may be the cheapest overall, it's important to note that the quality of the products and the shopping experience may vary between stores. In addition, other factors such as location, sales, and availability may also affect the final price.
Ultimately, the best way to save money on groceries is to compare prices between different stores and shop for items on sale. By doing so, consumers can save money on essential items and stretch their grocery budget further.