Tam Vo is a Vietnamese immigrant who landed on Prince Edward Island in 2015. He is the founder of ANVO Pharma Group and will be launching the first Vietnamese Canadian pharmaceutical manufacturing facility ANVO Laboratories Inc. in London, Ont. Since 2019, ANVO Pharma Group Inc specializes in research + development, manufacturing, marketing, and distributing high-quality generic specialty products globally.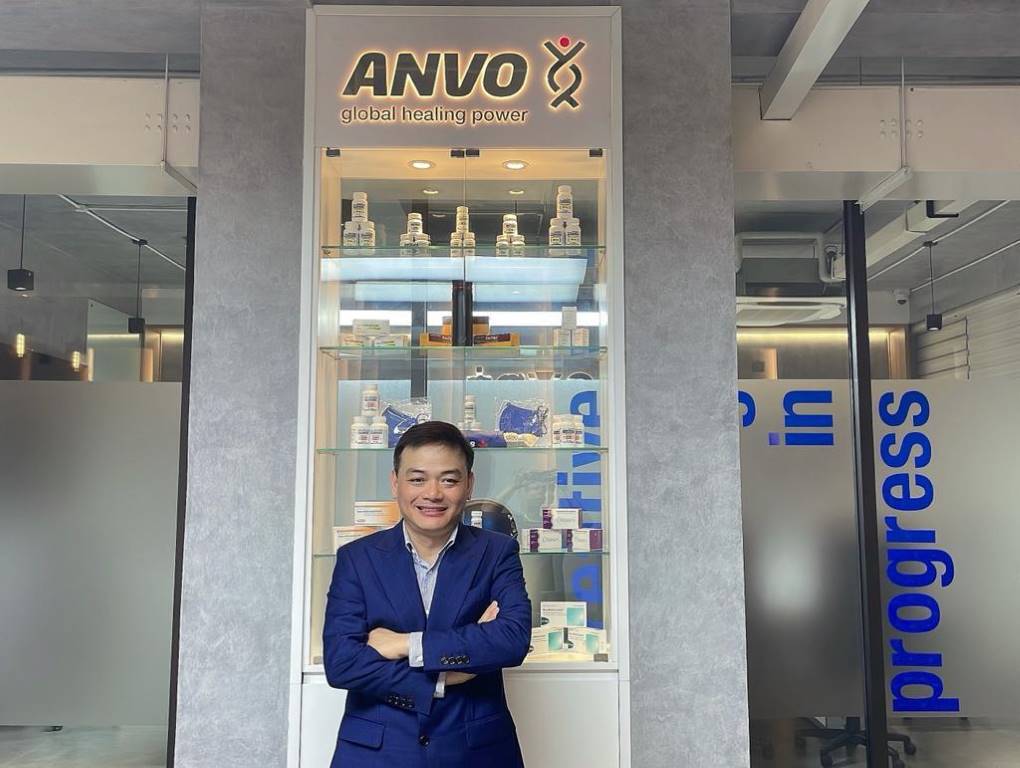 ANVO Pharma Group originated in Vietnam and is expanding to Canada to address medicine affordability. At a young age, Vo learned the value of health and healthcare for his family. His mission "Global Healing Power", promotes healing mentally, physically, and spiritually. During the pandemic, Vo was welcomed by The City of London Economic Development Corporation (LEDC) and city officials for the ground-breaking ceremony for ANVO Pharma Group. ANVO Pharma Group anticipates the building to be completed and open to the public by mid-2023.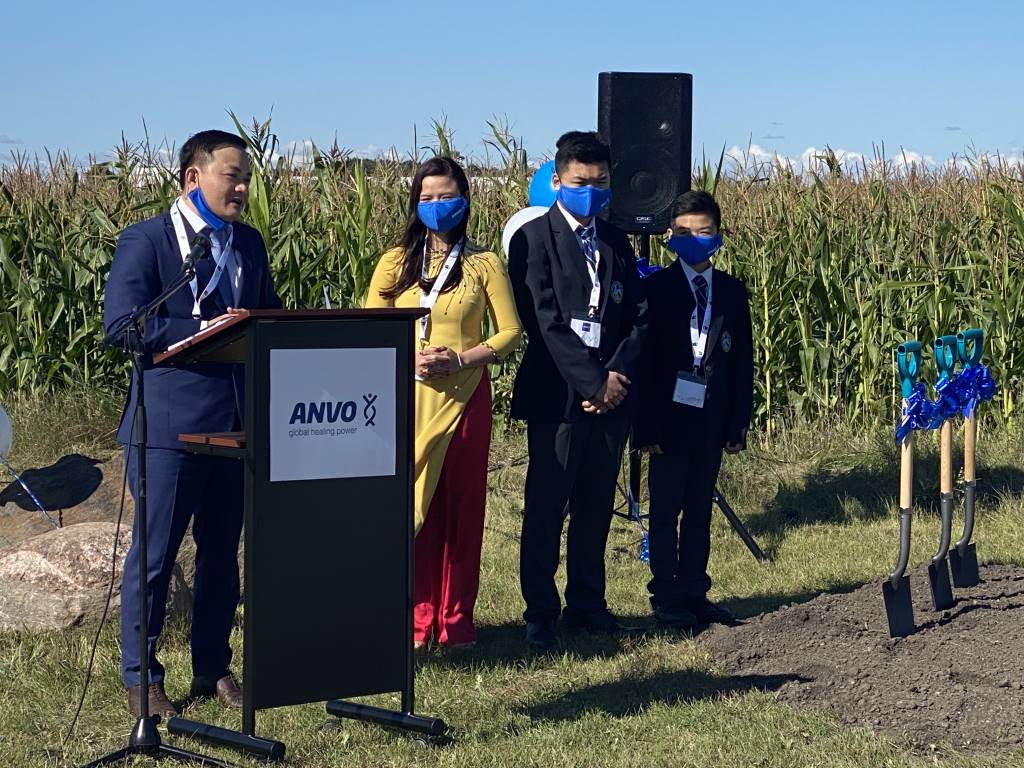 How did you start the ANVO Pharma Group?
I have 17 years of experience in the pharmaceutical sector in sales, marketing, and distribution in Vietnam. I became aware at a young age of the significance of health and medical care on the quality and duration of our lives. My father passed away when he was young because of the lack of access to the proper treatments. There has never been a better moment to use my knowledge and expertise to concentrate on creating, producing, marketing, distributing high-quality generic products, and specialty items around the world.
When did the company launch?
In 2018 I set up both ANVO Pharma Group and ANVO Laboratories. Our ground-breaking for ANVO Laboratories was in the fall of 2020 at Innovation Park in London, Ont.
What do you love about Canada? How has it impacted your decision to start a business here?
Canada offers many services for new immigrants as well as many opportunities for people like myself, my family, and the next generation. The City of London and London Economic Development Corporation (LEDC) offered great support in expansion planning and future workforce development. We also appreciate the government's transparency and willingness to help us grow with many funding programs both provincial and federal.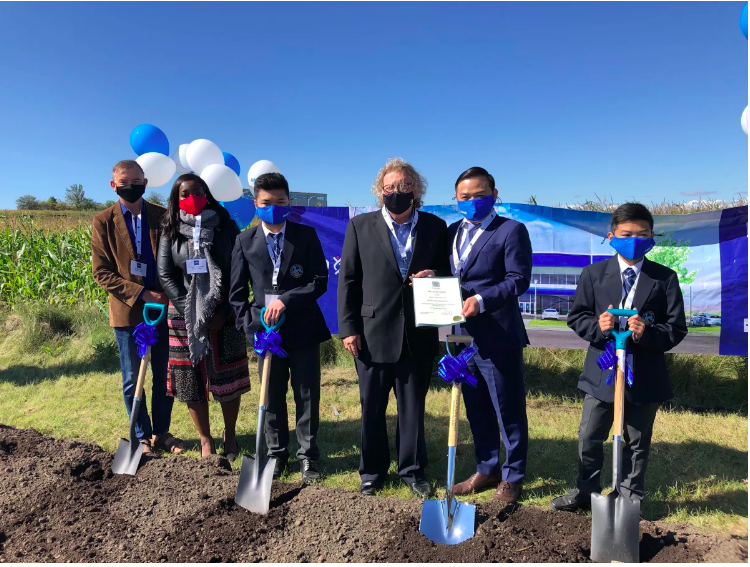 How are you able to get support from the City of London to support your company?
I must express my sincere gratitude to the City of London and the London Economic Development Corporation (LEDC). They responded to all requests within 24 hours and supported us every step of the way. Even the Mayor Ed Holder, personally welcomed us over a Zoom call. London is the fastest growing city in Ontario, and we are pleased that it pays homage to our new global headquarters for ANVO Pharma and ANVO Laboratories.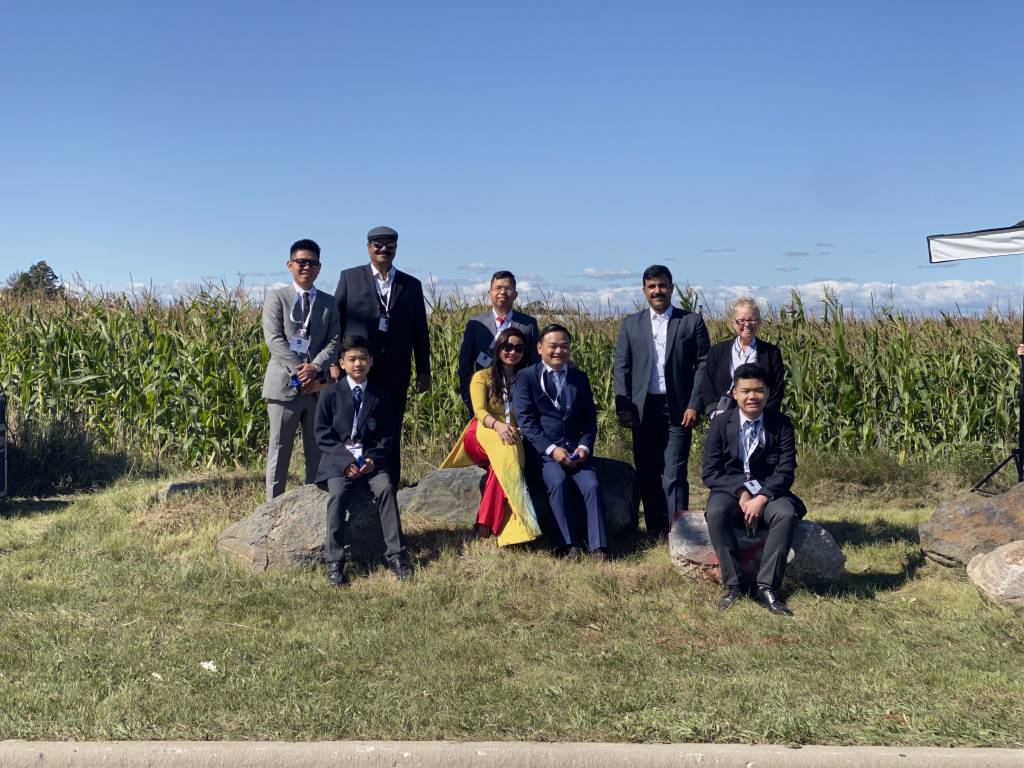 As a business leader, what obstacles and challenges do you face being an owner of the company? Who helped you throughout the process?
As a new immigrant from Saigon, having a team to build the first Vietnamese-owned pharmaceutical manufacturing plant in Canadian history has many challenges. There were numerous things to be learned, including how to conduct business in Canada and how to appreciate Canadian culture, particularly the winter climate. In addition, we experienced a lockdown supply shortages that affected our company's opening. I understand that great teamwork will make the dream work. My wife, Diana, and I were fortunate to have a stellar team in place, including CEO Trevor Arsenault, Mukesh Sareen, Dimitris Georgiou, Joseph Hoang, Lori-Ann Jakel, Darius Nguyen, and along with 60 talented employees in Saigon who are working incredibly hard day and night to accelerate the opening of our new facility. Our state-of-the-art facility was designed and built with the assistance of leading pharmaceutical consultants.
ANVO Pharma Group Tagline, "Global Healing Power", what does well-being mean to you?
Many people ask me this question. By taking care of yourself and others, you can achieve overall well-being in all three areas of your life – physical, mental, and spiritual. One thing this global pandemic has taught us is that for the future to advance, healing is necessary. And we all need each other to heal. I believe that in order to live a healthy life, we should put our physical, mental, and spiritual health first.
How do you balance life while working?
Wow, this is pretty difficult. Family is the most important thing to me. I am fortunate to have a strong family foundation, a very supportive and wonderful wife, and two sons who are extremely happy to live in Canada. They are my biggest motivation to build this facility. I gave the business the name ANVO in honour of my eldest son Andy. Balance can be challenging to maintain. You must put in a lot of effort and surround yourself with an incredible team to help you when needed.
What advice would you give to aspiring Vietnamese Canadians who are interested in the pharmaceutical or the healthcare industry?
We are proud to be the first Vietnamese family to build the first pharmaceutical manufacturing site in Canadian history. I will say that anything is possible if you have the will to do it. Do your research, work hard, and take advantage of Canada's abundant resources in the areas of education and the financial system. Connect with influential people in the healthcare sector and surround yourself with like-minded individuals. If I can do it, then you can do it too.
What are your future plans for the company? Where can potential employees find out about jobs and internship opportunities?
Our company is growing in three stages.Phase one is with the manufacturing and production of oral dosage forms. In our second phase, we will focus on injectables, and our final phase will be dedicated to vaccines. Upon the completion of these phases, we will see our team grow to over 100 employees. We will be working with local educational institutions for internship opportunities, and we'll be hiring top talent for operations, quality control, regulatory affairs, production, and accounting, to name a few. We are also excited to be adopting a four-day work week to share our global healing power with the world. Potential employees can reach out to us at info@anvopharma.com. And don't forget to follow my LinkedIn and social media accounts to get updates about our project in London, Ont.