The urge to help others sometimes comes from surprising sources. Usuda Reiko, a 62-year-old Japanese woman originally from Kawasaki has devoted herself for many years to helping impoverished children in Vietnam. She is also passionate about protecting the environment. Her connection to Vietnam comes from her former post as general secretary of the Japan-Vietnam Friendship Association in Kawasaki.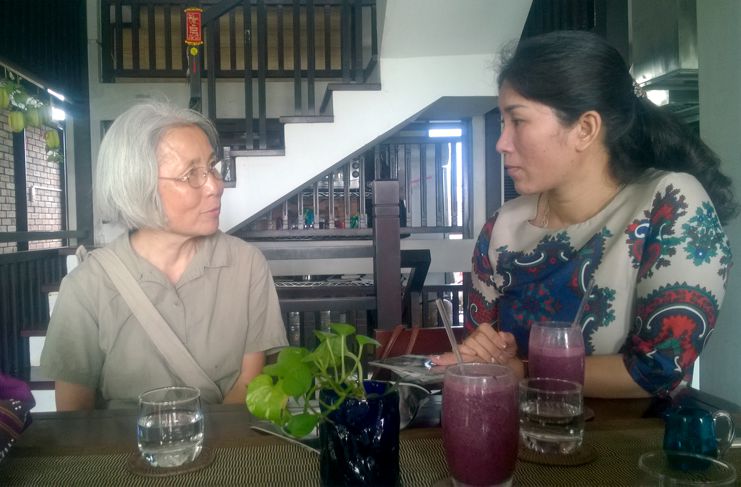 "She financed and donated 10,000 bicycles to children in Vietnam, and has also been engaged in environmental protection activities. Besides her support for impoverished and underprivileged children, she has helped people use their resources in a reasonable and environmentally friendly manner," explains Ms. Tran Song Binh Duong, vice president of the Vietnam-Japan Friendship Association in Danang and Hoi An.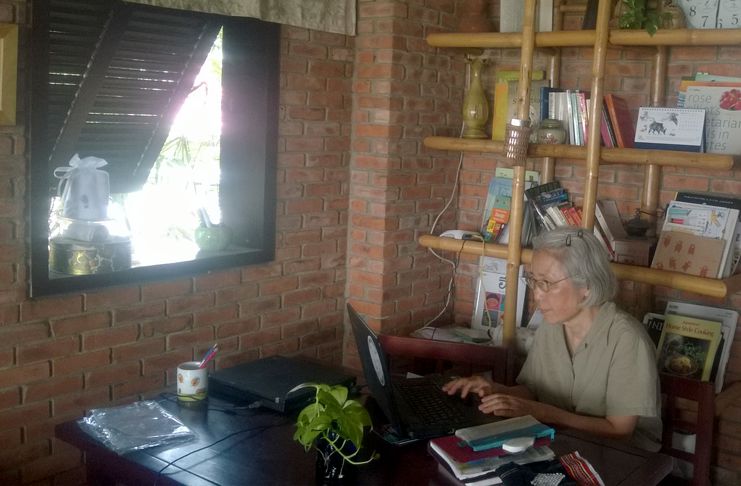 After retiring, Ms. Reiko arrived in Vietnam and founded a community centre called U Café by the Hoai River in Hoi An. Supported by her friends around the globe, the centre focuses on environmental issues and the poor.
"We designed the house to be environmentally friendly without the use of any air conditioners. Water used in the kitchen is treated and pumped into reservoirs on the first and third floors. Guests who come to have coffee enjoy our fine landscape and fresh air and learn something about the benefits of environmental protection," explains Ms. Reiko.
Built in 2008, Ms. Reiko's ecological house is a tourist magnet for ecology researchers as well as Japanese and Vietnamese university students interested in environmental issues and global climate change.
"As an environmental activist, I'm fond of the model of U Café. The house recycles all the waste water and is exposed to winds and natural light using local materials," notes Ms. Dang Huong Giang, director of the Action Centre for Metropolises.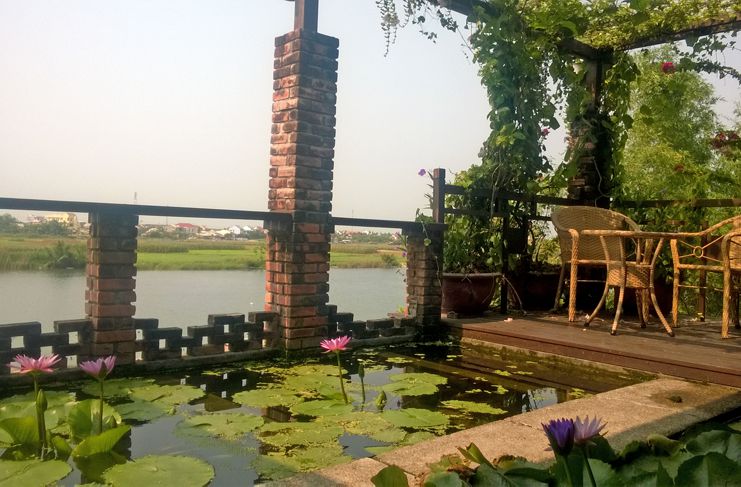 When Ms. Reiko is not on her computer researching meaningful charity activities, she and Tran Thi Ha My, an environmental engineer who graduated from the Danang Polytechnic University, test the quality of treated water samples.
"During my university years, I took part in environmental activities and came to know about Ms. Reiko. She has a volunteering agenda and her works in Hoi An are so meaningful to me. I started to serve as a volunteer for her U Café. Following my graduation, I embarked on lots of different jobs and finally decided to come work with her. I am learning a lot from a woman with a profound passion and dedication to the environment and poor children in Vietnam," says Ha My.
Not only does she ask friends around the globe to cherish natural water sources, Ms. Reiko has also currently supported the Center for Biodiversity Preservation Green Viet to implement conservation strategies to protect the red-shanked douc monkeys on Son Tra Peninsula near Danang. In her ecological house, the living room is filled with photographs and posters of these endangered monkeys which are also printed on souvenirs sold to visitors.
"Ms. Reiko has assimilated into the local life, just like a woman coming back home. There seems to be a sealed bond of friendship between the Vietnamese and the Japanese now," says Ms. Binh Duong.
Central Vietnam and Hoi An in particular have captured Ms. Reiko's heart. Her new environmental project involves the mobilization of university undergraduates along with Hoi An locals to keep the heritage city's ecology in balance.
This tourist destination can only remain beautiful, she believes, with sustainable development that protects the natural environment.
Ms. Reiko's passion and dedication are a true true gift to Vietnam.