Living in the city comes with all its perks but it can get boring sometimes, leaving you craving for some greenery and nature. While hikes and short weekend trips are fun, we can't always afford to leave for mini-vacation in faraway land. The good news is that you don't have to. The Greater Toronto Area is home to five of the most beautiful gardens in Ontario. Make a short visit to these gardens to immerse yourself in nature.
Toronto Botanical Garden & Edward Gardens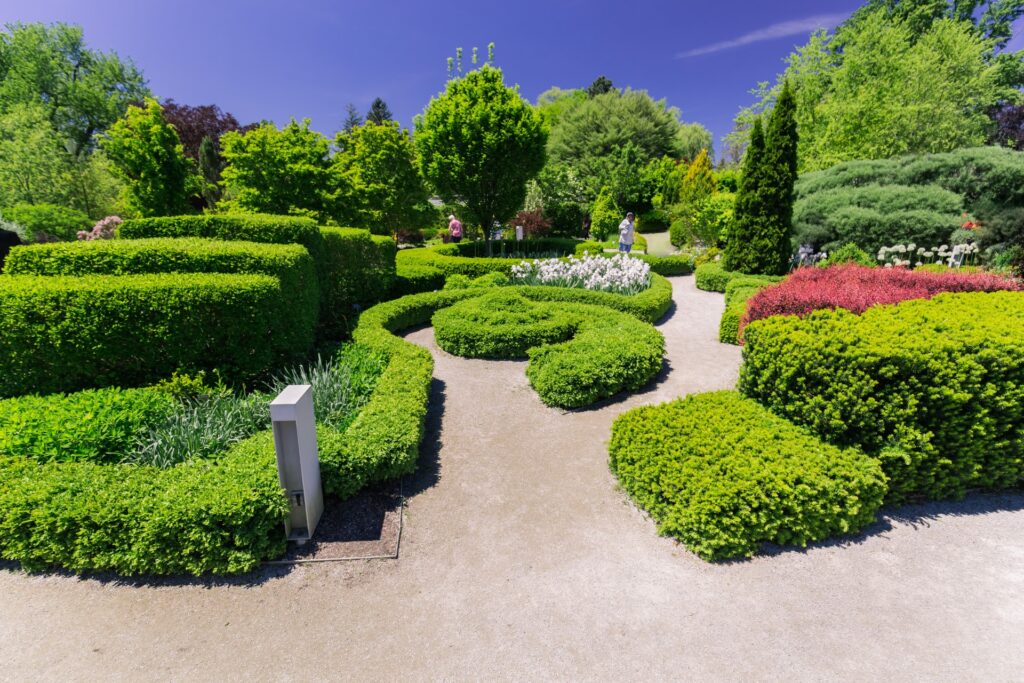 This popular spot spans across four acres of house-themed gardens and maintains Canada's largest private horticulture library. It is a conducive environment for people of all ages to learn about the intricate system of plants and their importance in the ecosystems. If you're into gardening, don't forget to check out the online tool, Ask a Master Gardener.
The gardens adjacent to Wilket Creek, Don Valley Ravine are free to all. You can take guided tours starting at $20 for adults. There are also a variety of seasonal events, and the schedule is updated regularly on the website.
Address: 777 Lawrence Ave E, North York, ON M3C 1P2
Allan Gardens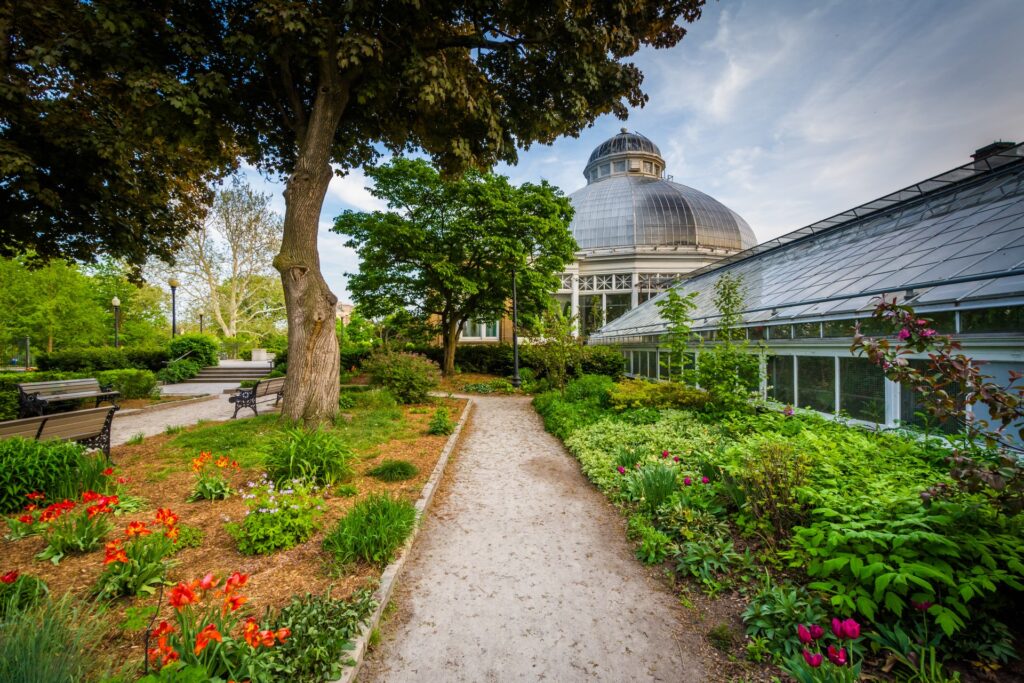 Allan Gardens Conservatory is an indoor botanical garden with six greenhouses, two of which are tropical houses that host orchids, bromeliads, and begonia. The palm house dome is where you can see a variety of palms, bananas and tropical vines along with vibrant, colored seasonal plants. The cool temperature house features plants native to Australia and the Mediterranean, such as jasmine and camellia. The tropical landscape house is home to a lush, exotic collection of flora, including cycads, gingers, hibiscus, and a green jade vine. Lastly, the Arid house boasts of a large display of unusual cacti and succulents, such as agave, opuntia, haworthia and aloe.
The conservatory's history dates back to 1858 when politician George Allan offered the Toronto Horticultural Society a five-acre parcel of land to develop a garden. In 1864, the City of Toronto bought the surrounding land from Allan and released it to the Horticultural Society, on the condition that the grounds be publicly accessible and free of charge. A children's conservatory was added in 2004.
The gardens are accessible via the TTC with onsite parking and free admission for all.
Address: 160 Gerrard St E, Toronto, ON M5A 2E5


Brueckner Rhododendron Gardens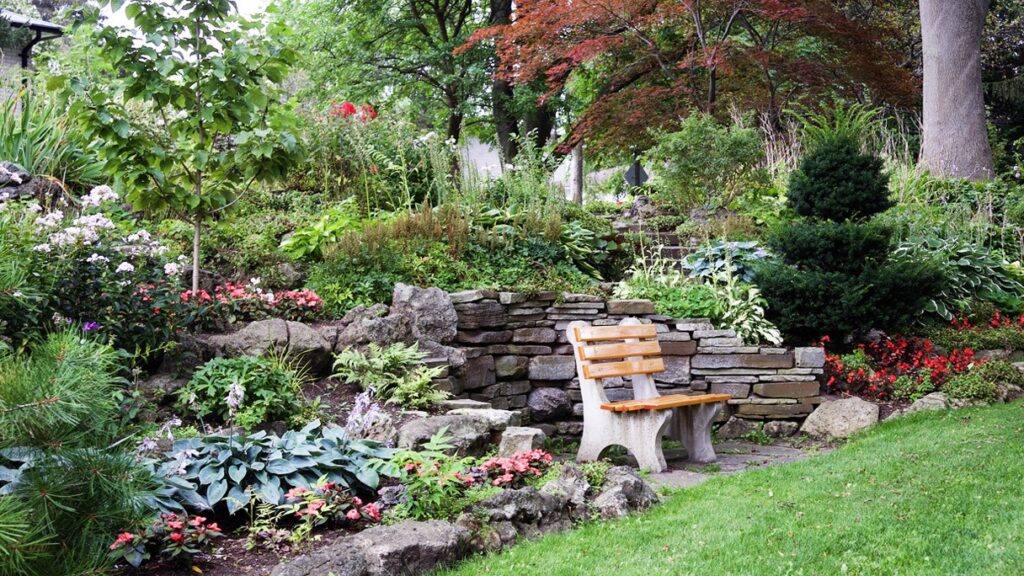 The Brueckner Rhododendron Gardens are among the largest public rhododendron gardens in Canada. Here, you can find azaleas and rhododendrons donated by Dr. Joseph Brueckner, surrounded by white pines, perennials, and shrubs. Open year-round, it is a must-visit for all those who like floral displays, which can be best enjoyed between the months of May and June.
Address: 660 Lakeshore Rd W, Mississauga, ON
Humber Arboretum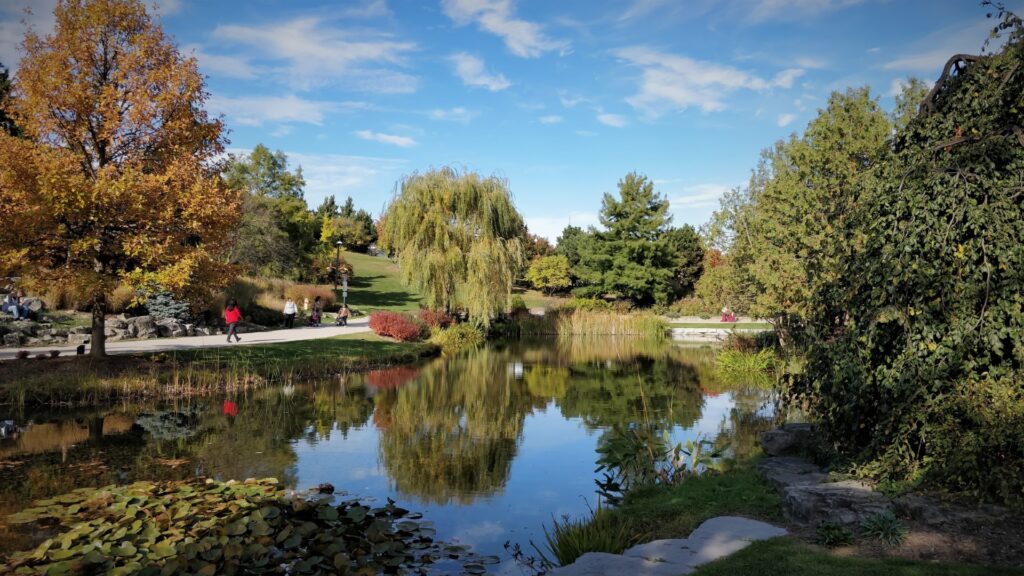 You can learn how to cultivate a healthy bird habitat at the Tranquility bird garden. For aspiring photographers and Instagrammers, the garden of the rising moon has the most picturesque view with ponds, a waterfall and evening-themed colors inspired by scenes of twilight.
The gardens are free to visit for the public, seven days a week during daylight hours.
Address: 205 Humber College Blvd, Etobicoke, ON M9W 5L7
Royal Botanical Gardens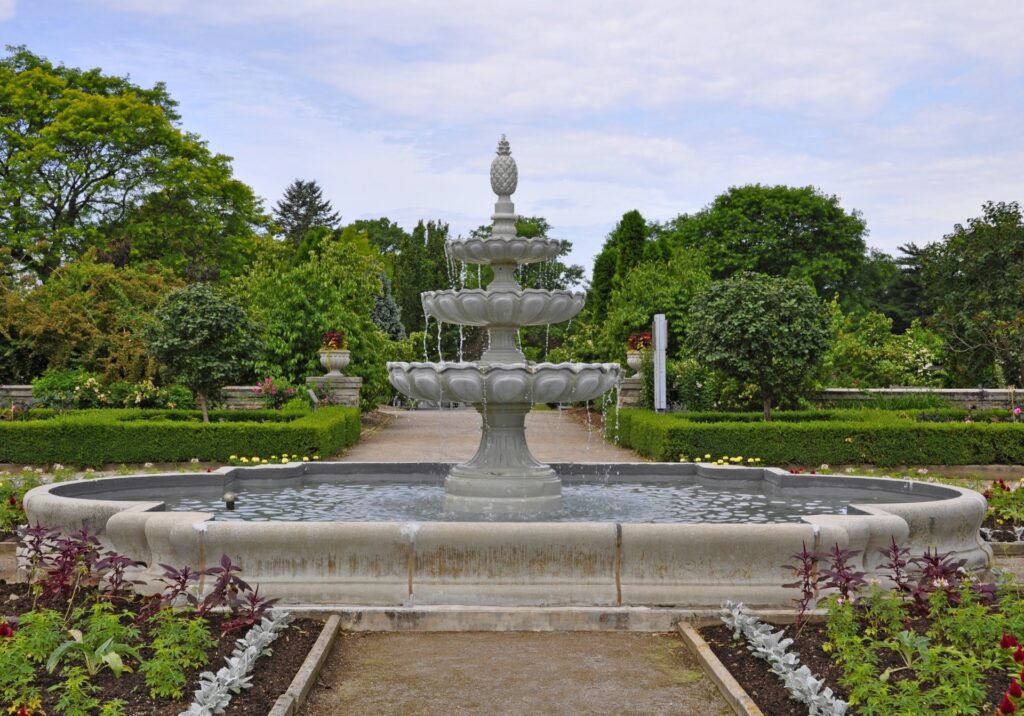 With five cultivated gardens spanning 300 acres and 2,400 acres of natural sanctuaries, the Royal Botanical Gardens offer a safe haven to over 2,400 plant species. There are also on-site restaurants, shops and indoor spaces for a comfortable and easy visit. General admissions start at $19.50 for adults with concessions for students, seniors and children. The prices are discounted after 5:00 p.m. in July and August. The gardens offer memberships that include free visits all year-round, free parking, food and gift discounts, early sales for ticketed events.
There are special and seasonal events that can be booked in advance. For art enthusiasts, there is an abundance of art installments that include the Dan Lawrie international sculpture collection. The gardens also offer courses, camps and programs for a more hands-on and immersed experience. Address: 680 Plains Rd W, Burlington, ON L7T 4H4