Makeup is universal. Throughout the world, no matter the gender, makeup can be used by anyone. In every culture there is a different standard of beauty. The traditional look can be drastically different from East to West, but there can also be similarities.
Skin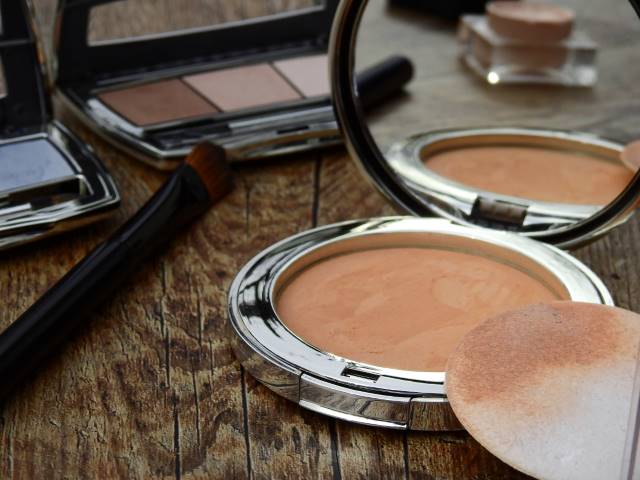 West: There is a more comprehensive range of foundation colors available, although some brands' shades miss the mark.
East: A paler complexion is common. Having a fair complexion is associated with being of a higher class. This means less working out in the fields and keeping the skin protected from the the elements. It also means that there are fewer shades of makeup to choose from. Darker tones are often unavailable or don't match well.
Face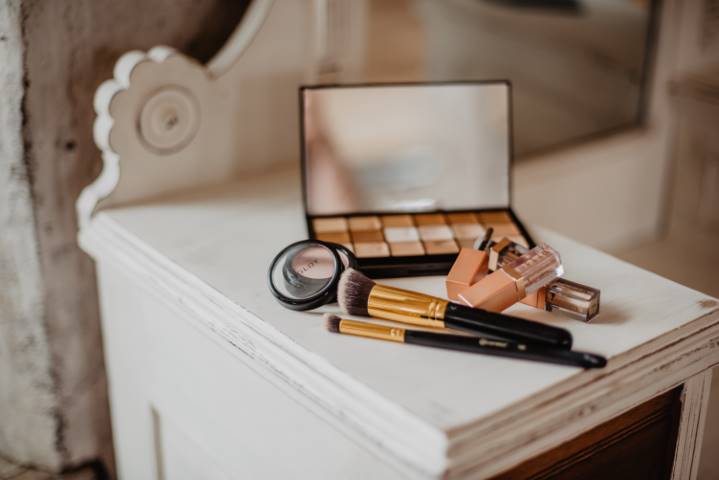 East: Foundation is ideally lightweight. This results in a natural finish and a dewy, glass-like complexion. Minimal concealer covers slight imperfections.
Contour is kept to a minimum and mainly used to add warmth to the face. Fun fact: In South Korea contouring is referred to as "shading." This is because rather than sculpting the face, it adds shadows that alter facial features subtly.
Blush and highlighter creates a soft finish. Blush is not as pigmented as in the West. It is used to create a slight flush and subtle glow.
West: Full foundation coverage is most often sought to mask imperfections like blemishes. Applying color correctors helps balance the complexion. Concealer is usually a shade lighter and brightens areas of the face, mainly under the eyes, to conceal dark patches and bags.
Contour is used to shape the face. The common theme between the two cultures is to achieve a smaller and slimmer look.
Blush comes in many versions including cream, liquid, and powder. It can add warmth or lift to the face, depending on how it is applied. Highlighting also adds lift and brightness to areas such as the arch of the eyebrows, cheekbones, and nose.
Eyes
In both cultures, the eyes create the biggest impression.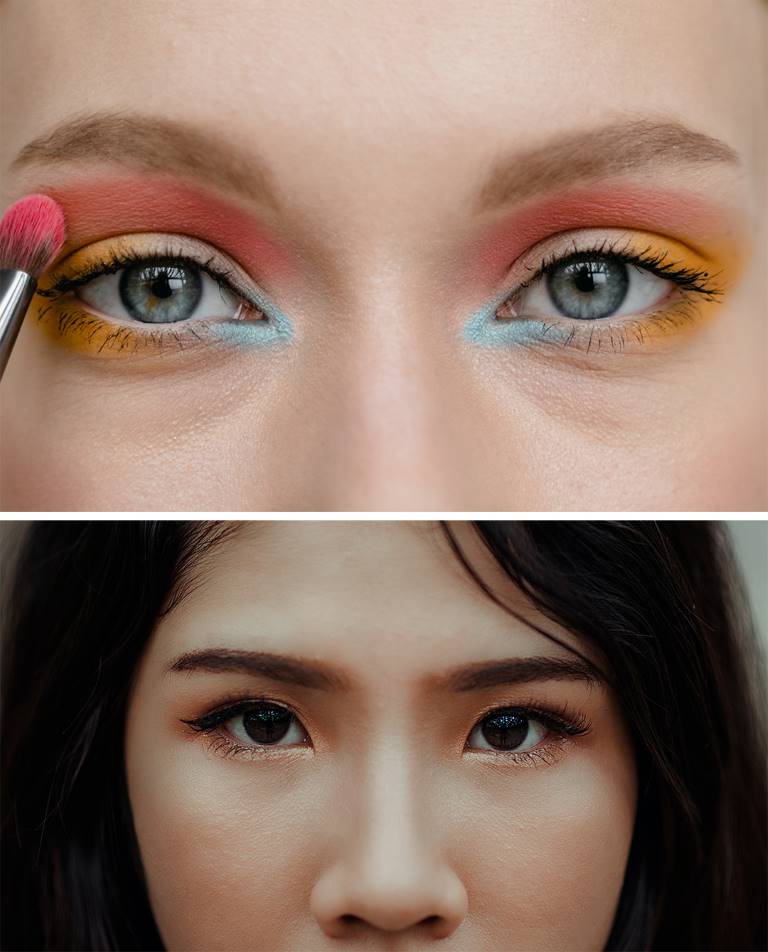 East: Usually eyebrows aren't as defined as they are in the West. The eyebrow shape is often straight, fluffier and with a softer arch. Brows sometimes have a powdery look and rarely are bold or dark in color.
Eyeshadow is not used as much, but when it is the colors are coral, light pink, and light brown. A more natural look is the standard. Occasionally layers of subtle color are used to make the eyes pop more. Eyeliners sometimes accentuate the eyes, but are never too dramatic.
On the lashes, curls are the most important. Because Asian hair grows naturally straight eyelash primers are applied with curling mascara.
West: Bolder than East Asian, popular eyebrow shapes have a higher arch resulting in a fiercer look.
Eye makeup is more experimental, with many colors and possibilities. Graphic eyeline designs are becoming more prevalent and are more creative than the basic winged application.
Eyelashes are evolving. Mascaras are volumizing and lengthening. Adding eyelash extensions has become a common beauty practice since they are longer lasting than mascara.
Lips
Both cultures have a lot of similarities and only a few differences.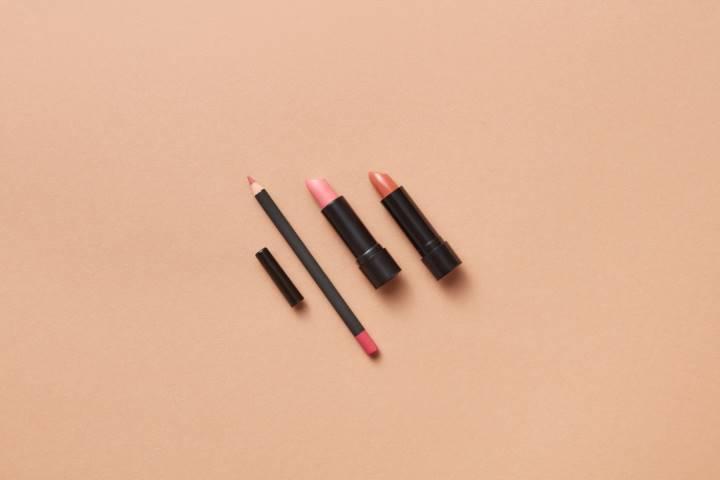 East: The main common difference is the product type and application. Lip tints, usually sheer, are the most popular. They are either water or cream based. Rather than applying a single lip tint directly, blending some of the colors with the ring finger is common. This can often leave an ombre or gradient finish.
West: There is a lot of product variety including lipstick, liquid lipstick, stains, and tints. The most popular is gloss, which makes the lips shine.
Although every culture is different, analyzing the various products and applications can be exciting and inspire you to try something different in your beauty routine.