Filmmaking is more than just artistic expression. As an industry, it has evolved into a highly profitable enterprise. Canada's film and screen industry contributed over $10 billion to the Canadian economy last year. While the Canadian film and screen industry is lesser known than American cinema, it has a rich history full of struggle and strength, making its presence today an impressive feat. Frequently referred to as Hollywood North, the Canadian film and television industry's vibrant presence has a long-standing history in Canadian arts and culture. In the last decade, it has doubled in size thanks to the industry's global studio partners and the popularity of video streaming.
The History of Canadian Film and Television:
Canada's film industry is as old as filmmaking and dates to the late 1800s. The first Canadian films were produced in 1897 by a Manitoban farmer named James Freer. His films focused on his life in the Canadian Prairies. In 1899, The Canadian Pacific Railway (CPR) sponsored Freer to travel to Britain to show his movies abroad in a collection called Ten Years In Manitoba. The series received mass success and prompted the Canadian federal government to sponsor a second tour for Freer to continue to share his films with a British audience.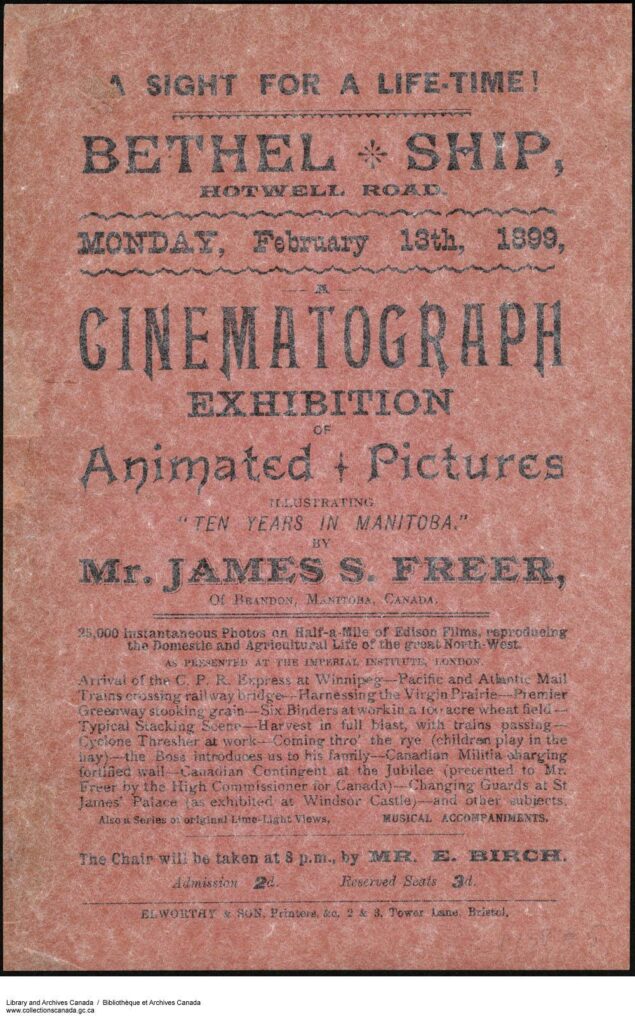 Following the second tour, CPR partnered with a British company to create the Bioscope Company of Canada. This was a collective of filmmakers hired to produce a series of 35 films called Living Canada. The project aimed to advertise life in Canada abroad to British citizens to convince them to immigrate to the country. The series debuted the country's first dramatic narrative film, Hiawatha, The Messiah of the Ojibway, released in 1903. A work of fiction, the film was produced and photographed by British documentarian Joseph Rosenthal. Inspired by Henry Wadsworth Longfellow's poem The Song of Hiawatha, the 15-minute movie featured Ojibway actors and was set in the woods of Desbarats in northern Ontario. CPR continued to create films promoting immigration to Canada into the 1930s.
Most of Canada's early productions were funded by Canadians and made by non-Canadians to advertise Canada and Canadian products to a global audience. Canada also began to gain popularity as a place for foreign film producers to set their films.
Today, Canada is still a popular location for foreign productions. Last year, 58 per cent of screen production in Canada came from outside of the country, with the United States making up 79 per cent of foreign production projects. Vancouver ranked the top location for filming, with 44 per cent of the foreign productions. Other popular filming locations in Canada include Toronto and the provinces of Quebec and Alberta. Foreign Location and Service (FLS) provides the most production volume. In contrast, Canadian content makes up only a third of screen production.
Film and Screen Production in Canada Today:
This 2020/21 year—from April 1st, 2020, to March 31st, 2021—brought in a total of $9.09 billion in production volume, creating approximately 216,660 jobs and contributing $11.27 billion toward Canada's Gross Domestic Production (GDP).
The industry has more than doubled in size in the last couple of decades — starting from $4.6 billion in production volume in 1996/97 and jumping to $9.5 billion in 2019/20 (pre-COVID19). While the industry experienced losses in 2020/21, it continues to contribute to the economy. Last year also saw a minor increase in FLS production, which added $5.27 billion to the industry.
This past year, Canada also housed global studio projects of some of the biggest blockbuster films, including Ghostbusters: Afterlife and Jurassic World 3. Like many industries, Canada's film and screen production industry took a punch during the pandemic. However, if history has anything to prove, it's that Canada's film and television business is a resilient one.
The Canadian film and screen industry is vital to Canada's financial wellness and economy. For a greater understanding of the country's film industry and history, visit
https://www.thecanadianencyclopedia.ca/en/article/the-history-of-film-in-canada.